Sometimes you need a vacation from planning your vacation. Take the stress out of trip-planning with these seven essential resources that will save you time and money.
Airfares and flights
GetGoing
If your plans are flexible, take advantage of the website GetGoing, which promises to save travelers up to 40 percent. Choose two destinations in the same region of the world (for example, Vienna and Geneva, or Costa Rica and Panama) and enter your travel dates. Then provide your billing information to complete your reservation. The GetGoing team randomly selects one of your two options.

Pintrips
The idea of pinning something on the web began with Pinterest. Now, Pintrips brings that kind of functionality to online airfare searches. You can pin fare results you like and collect them in a personal folder on the Pintrips site. It makes it easy to compare your flight options and share them with others.

SeatGuru
Enter an airline and flight number and SeatGuru calls up a detailed airplane plan, indicating seats that are desirable (emergency exits, those with extra legroom, etc.), average, and simply bad (reduced legroom or recline). It also has reviews of different airline services, as well as quick-scan icons for such in-flight amenities as food, entertainment, in-seat power ports, and Wi-Fi.

Read more about the best travel websites and apps
Travel Services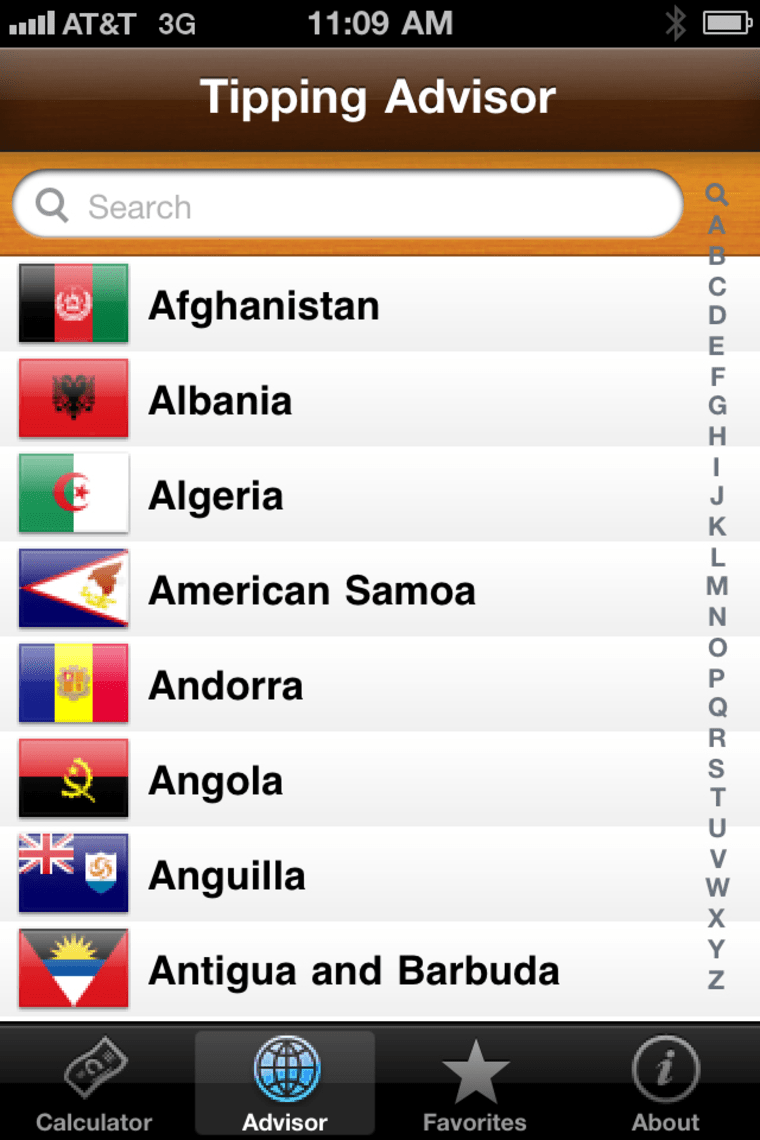 With tipping guidelines for more than 200 countries, from Afghanistan to Zambia, GlobeTipping is the most comprehensive of the global tip calculators. It can factor in tips by percentage and divide the overall bill by number of diners.
Aim your phone's camera over a written phrase for an instant translation courtesy of WordLens—no costly data connection is needed. The service is available in English, French, Italian, and Spanish.
Hotels
Hipmunk
You can filter hotel searches by price, quality, and distance, as well as "Ecstasy," a rating based on a mix of price, amenities, and reviews. Hipmunk also offers a series of heat maps that show you which hotels are closest to food, shopping, and nightlife.

Guestmob
Guestmob lets travelers choose between collections of similar hotels in one city-all with names and picture galleries—at the same price. Pick a collection and you're guaranteed a spot in one of its hotels at the advertised rate (up to 50 percent off).
More From Travel + Leisure: