There are many ways to plan a trip: by weather, attractions or hotel offerings. For the foodies in the world, it's all about the restaurants. Just like you need a little help narrowing down exactly where you should go on vacation, so, too, does it help to know where to dine. That's why travel planning and booking site TripAdvisor scoured their data to come up with their 2016 Travelers' Choice awards for top restaurants around the world.
Award winners were determined using an algorithm that took into account the quantity and quality of reviews for restaurants around the world, gathered over a yearlong period. The outcomes was a list of 528 restaurants, including the top 25 fine dining in the world and United States.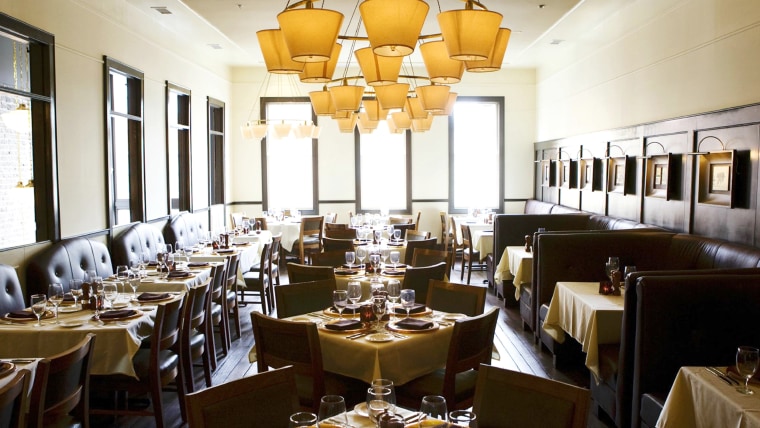 "This esteemed restaurants list can be consulted for a special night out, a meal without breaking the bank, or anyone looking to book a special gourmet getaway," said Barbara Messing, chief marketing officer for TripAdvisor, in a statement.
So, who topped the list as the best in the United States? Alinea in Chicago, Illinois. Though it's been around for 10 years, chef Grant Achatz decided to revamp the restaurant's interior, along with its popular menu — and people are taking notice. "You will be there for four hours, but it will be four hours of culinary ecstasy," wrote one TripAdvisor reviewer. "Each course is carefully prepared and executed like a work of art. The mix of flavors and presentation is unparalleled."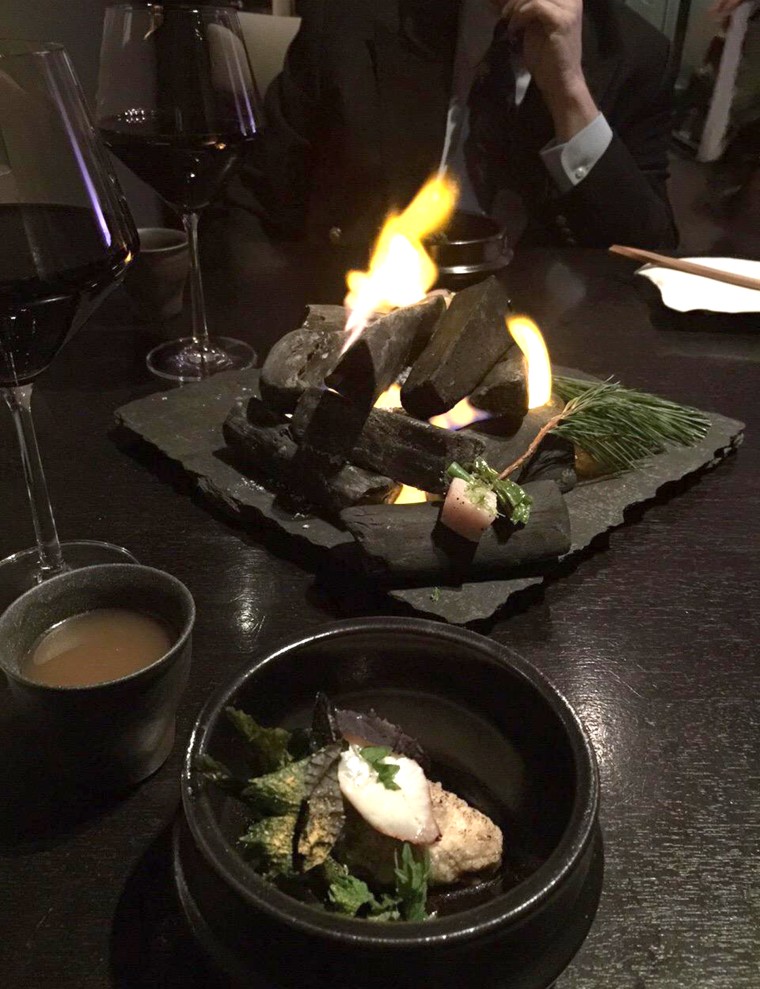 Just behind the Windy City joint is a spot in Orlando, Florida. called Victoria & Albert's. Here chef Scott Hunnel offers modern American cuisine in a beautiful, old-world setting, using flavors from all over the world to enhance local ingredients. "The whole experience here is like having front row orchestra seats," one TripAdvisor reviewer boldly wrote. "Food, presentation and service are perfect. The ultimate place for that special or any occasion!"
RELATED: TripAdvisor reveals the world's top 25 hotels for 2016
Fan favorite Per Se in New York, Halls Chophouse in Charleston, South Carolina, and another Manhattan hot spot Bouley — which topped last year's list — rounded out the top five in the country. Both New York and Charleston restaurants took more spots in the top 10, while Alinea made it to the No. 6 spot in the world.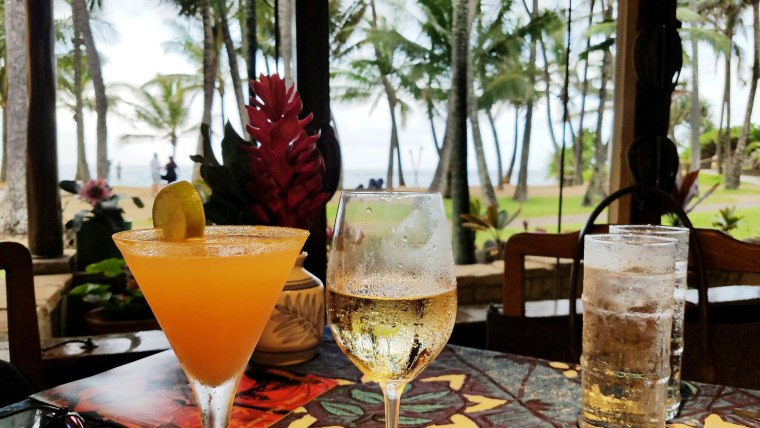 These are all the fancy (aka pricey) places in the world, but what about getting the most bang for your buck? TripAdvisor also awarded some of the best bargain dining establishments in the country with Old Tyme Grocery in Lafayette, Louisiana, coming in at No. 1. This Southern restaurant has been serving up beloved New Orleans-style po'boys since 1982.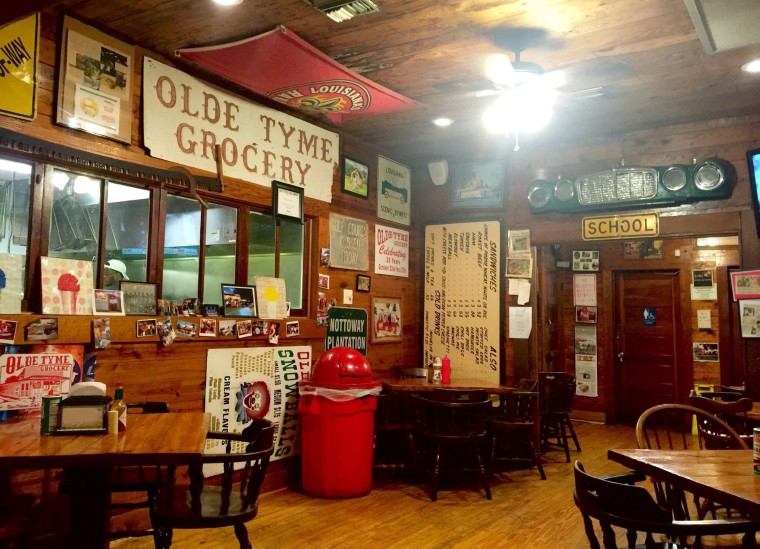 Rounding out the top five bargain spots are Mas Tacos in Nashville, Tennessee; Phillippe the Original in Los Angeles, California; Stewby's Seafood Shanty in Fort Walton, Florida; and Home Slice Pizza in Austin, Texas.
Check out the full lists below:
Top 10 fine dining restaurants in the U.S.
1. Alinea – Chicago, Illinois
2. Victoria & Albert's – Orlando, Florida
3. Per Se – New York, New York
4. Halls Chophouse – Charleston, South Carolina
5. Bouley – New York, New York
6. Charleston Grill – Charleston, South Carolina
7. Daniel – New York, New York
8. Restaurant Gary Danko – San Francisco, California
9. The French Laundry – Yountville, California
10. Mama's Fish House – Paia, Hawaii
Top 10 Travelers' Choice restaurants in the world
1. Martin Berasategui – Lasarte, Spain
2. Maison Lameloise – Chagny, France
3. L'Auberge de l'Ill – Illhaeusern, France
4. Belmond Le Manoir aux Quat'Saisons – Great Milton, England
5. Ristorante Don Alfonso 1890 – Sant'Agata sui Due Golfi, Italy
6. Alinea – Chicago, Illinois
7. Waterside Inn - Bray on Thames, England
8. Voila Bistrot – Paraty, Brazil
9. Adam's – Birmingham, England
10. Azurmendi Gastronomico – Larrabetzu, Spain
America's top 10 bargain dining restaurants
1. Old Tyme Grocery – Lafayette, Louisiana
2. Mas Tacos – Nashville, Tennessee
3. Phillippe the Original – Los Angeles, California
4. Stewby's Seafood Shanty – Fort Walton, Florida
5. Home Slice Pizza – Austin, Texas
6. Brown Dog Deli – Charleston, South Carolina
7. Helena's Hawaiian Food – Honolulu, Hawaii
8. Pantry Restaurant – Santa Fe, New Mexico
9. Eli's BBQ – Cincinnati, Ohio
10. Saw's Soul Kitchen – Birmingham, Alabama