When visiting a new city, it can become over whelming to determine exactly which hot spots to check out. Do you go to the Eiffel Tower and the Louvre? Which of the many museums in the nation's capital should you stop by? Luckily, TripAdvisor did some groundwork for you and determined the best landmarks to visit.
The travel planning and booking site used an algorithm that took into account the quantity and quality of reviews and ratings for landmarks worldwide, gathered over a 12-month period.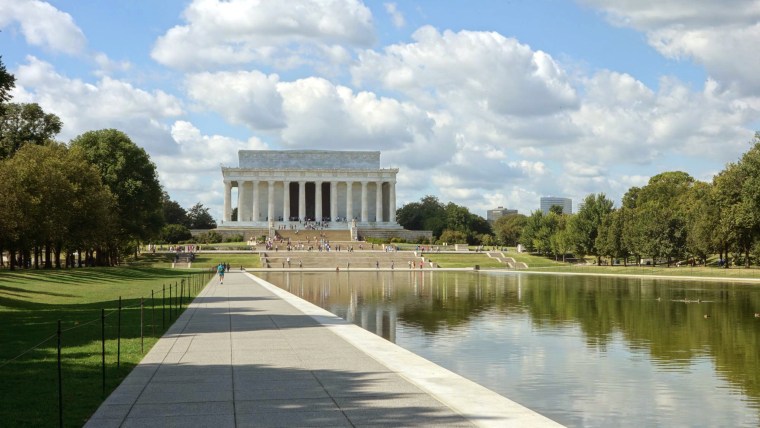 RELATED: 9 overrated tourist destinations — and their (better) alternatives
"These Travelers' Choice award-winning landmarks attract millions of visitors each year and represent some of the world's most impressive examples of human ingenuity," said Barbara Messing, chief marketing officer for TripAdvisor, in a statement. "Travelers who want to discover, or rediscover, these iconic attractions can book tours for unique experiences including in some cases exclusive behind-the-scenes access."
So which places topped the list? In the United States, the Lincoln Memorial Reflecting Pool came in at No. 1. The popular tourist destination lives up to the hype in terms of beauty, and is also rich in history. It was the site of Martin Luther King Jr.'s famous 1963 "I Have a Dream" speech and many other historically and culturally significant events. "No visit to D.C. is complete without a visit to the Lincoln Memorial. Poignant and elegant, it is a must-see stop," commented a TripAdvisor reviewer.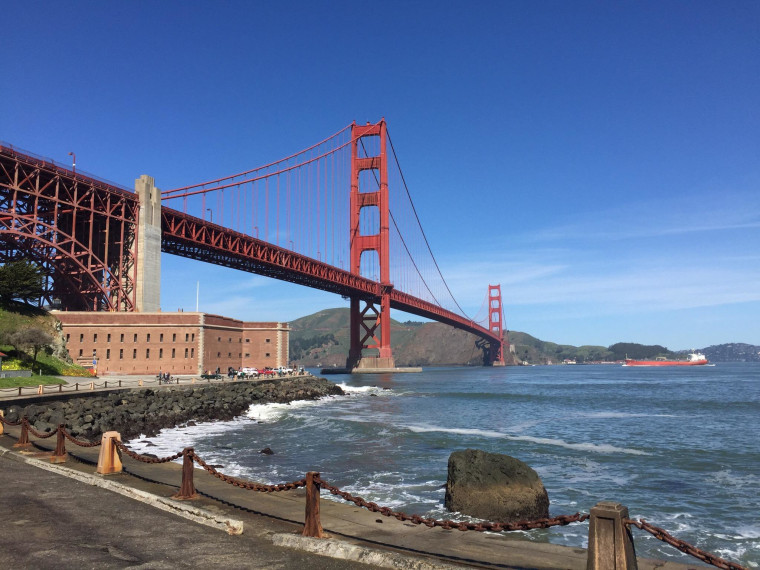 Two locations on the other coast took the next top spots on the list — both in San Francisco. Coming in at No. 2 and spanning 4,200 feet across the Golden Gate strait, the Golden Gate Bridge has become a symbol of the city. "Best viewed from Marin County, this is the ultimate icon of San Francisco. Take a few hours to hike around the hills and the WWII fortifications," said another reviewer.
RELATED: What's the No. 1 island in the world?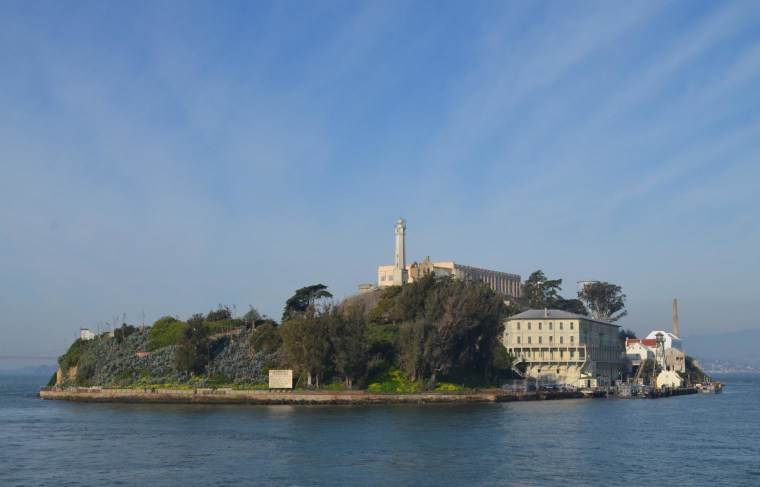 Alcatraz, which housed some of history's most notorious criminals, came in at No. 3 for its rich history and surprisingly lush gardens. "Alcatraz is an amazing national park that everyone should visit at least once," noted a reviewer. "You don't realize how big the island is until you arrive on the boat. The audio tour is very informative and you can wander around all day if you'd like."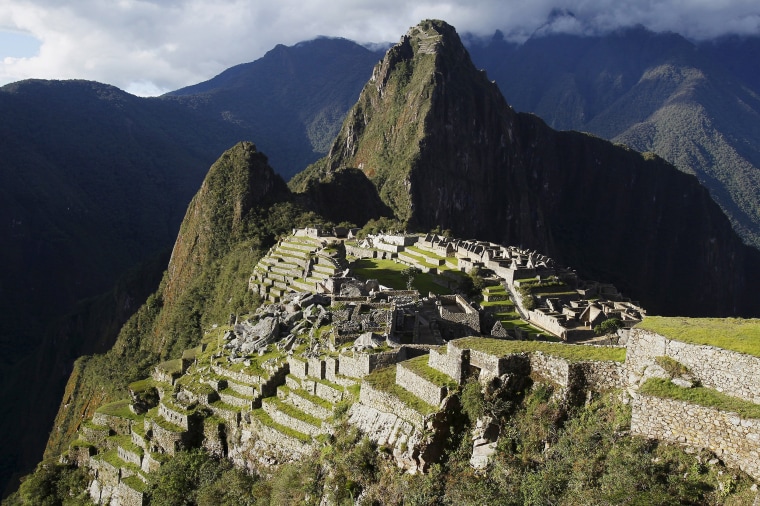 If you're looking to venture outside the U.S., then be sure to head to Machu Picchu, located in the mountains of Peru, which came in at No. 1 on the list for top landmarks around the world. The ancient ruins take a bit of trek to reach, but the views are some of the most beautiful in the world.
RELATED: How this family of 4 traveled across Europe for 75 days — on a budget
Sheikh Zayed Grand Mosque Center in Abu Dhabi was No. 2 on the list, while Angkor Wat in Cambodia rounded out the top three.
Check out the full list of top 10 landmarks in the U.S. and world:
Top 10 Landmarks in the U.S.:
1. Lincoln Memorial Reflecting Pool – Washington, D.C.
2. Golden Gate Bridge – San Francisco, California
3. Alcatraz – San Francisco, California
4. USS Arizona Memorial – Honolulu, Hawaii
5. Grand Central Terminal – New York, New York
6. Statue of Liberty – New York, New York
7. Empire State Building – New York, New York
8. Biltmore Estate – Asheville, North Carolina
9. Brooklyn Bridge – Brooklyn, New York
10. Rockefeller Center – New York, New York
RELATED: Is an 'all-inclusive' rate really the best vacation bargain?
Top 10 Landmarks in the World:
1. Machu Picchu – Machu Picchu, Peru
2. Sheikh Zayed Grand Mosque Center – Abu Dhabi, United Arab Emirates
3. Angkor Wat – Siem Reap, Cambodia
4. St. Peter's Basilica – Vatican City, Italy
5. Taj Mahal – Agra, India
6. Mosque-Cathedral of Cordoba – Cordoba, Spain
7. Church of the Savior on Spilt Blood – St. Petersburg, Russia
8. The Alhambra – Granada, Spain
9. Lincoln Memorial Reflecting Pool – Washington, D.C.
10. Milan Cathedral (Duomo) – Milan, Italy