The best job for 2016 according to a report by U.S. News & World Report might surprise you. For one thing, it isn't at a tech startup or one of those Google-like places at all. It's none other than working as an orthodontist.
U.S. News & World Report released its 100 Best Jobs rankings that also included best salaries on Tuesday.
The publication says the survey used data from the U.S. Bureau of Labor Statistics to identify jobs with the greatest hiring demand. Jobs were then scored using seven component measures including 10-year growth volume, 10-year growth percentage, median salary, employment rate, future job prospects, stress level and work-life balance.
RELATED: The office of the future? Your living room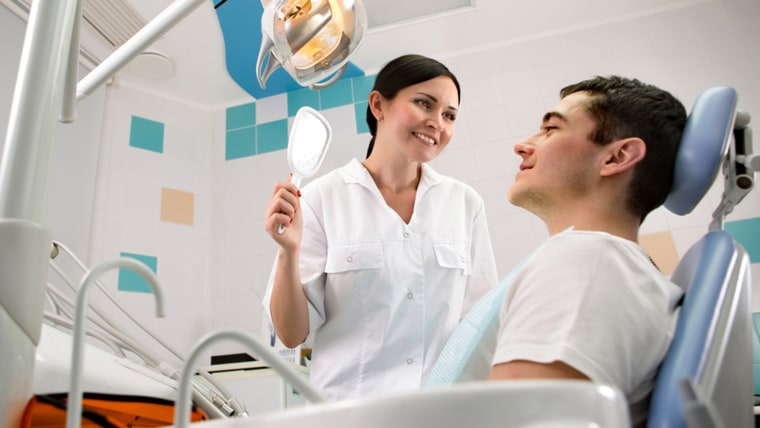 RELATED: 25 best jobs in the US in 2016 according to Glassdoor
According to Susannah Snider, careers editor at U.S. News, the goal of the survey is to provide job seekers and potential job seekers alike the opportunity to find out where companies stand in order to make informed decisions for their next career move.
"At this time of year, it's great to have a place to get your search started," she said. "This is a launching pad for that job search and asking yourself where you see yourself next, as well as what industries are doing well and where to go."
While being an orthodontist might not seem all that glamorous, the proof of work-life balance is in the pudding. Although orthodontists took first place this year, dentistry, which was the winner last year, took second place. Health care and jobs in the science, technology, engineering and math (STEM) fields also stacked up well in this year's rankings, while the best paying job, with an average salary of $246,320, went to the anesthesiologist profession, followed by surgeon and oral maxillofacial surgeon.
RELATED: Working from home advances beyond the stigma with cultural, technological shifts
Snider also noted that the woes of the Great Recession are no longer at play for many companies and as a result, "people are hiring again."
"Unemployment is on its way down, and it's lower than it was, so this is a good time if you're really looking to stage a career transition," she said. "See what's growing quickly and what jobs out there that you don't even know about that are high demand."
U.S. News has covered careers for the past 75 years, and made a few adjustments for this year's survey. One example is that health care and health care support careers are separated for further clarification. "Health care jobs might be where you need a medical school degree, so if you're midcareer, it's a really hard transition," Snider said.
RELATED: The best jobs for work-life balance: Data scientists, SEO managers and more
After orthodontist and dentist, computer systems analyst ranked No. 3, while nurse anesthetist and physician assistant ranked No. 4 and No. 5, respectively, on the best jobs list. Salary winners in the top five included obstetrician and gynecologist and no. 4 and orthodontist at no. 5. Here are the top 20 jobs:
1. Orthodontist
2. Dentist
3. Computer Systems Analyst
4. Nurse Anesthetist
5. Physician Assistant
6. Nurse Practitioner
7. Psychiatrist
8. Pediatrician
9. Anesthesiologist
10. Obstetrician and Gynecologist
11. Oral and Maxillofacial Surgeon
12. Optometrist
13. Software Developer
14. Physical Therapist
15. Podiatrist
16. Surgeon
17. Statistician
18. Operations Research Analyst
19. Physician
20. Web Developer
A full list and further details can be found here.