You may still be shopping the after-Christmas sales, but there's no need to spend all your cash. The entire month of January will usher in great sales if you know where to look.
Big box retailers will be looking to clear out holiday inventory that didn't sell, as well as make room for hot new 2016 products, particularly in the electronics and home furnishing departments.
Here's a list of 12 things you can expect to see on sale over the course of the next month.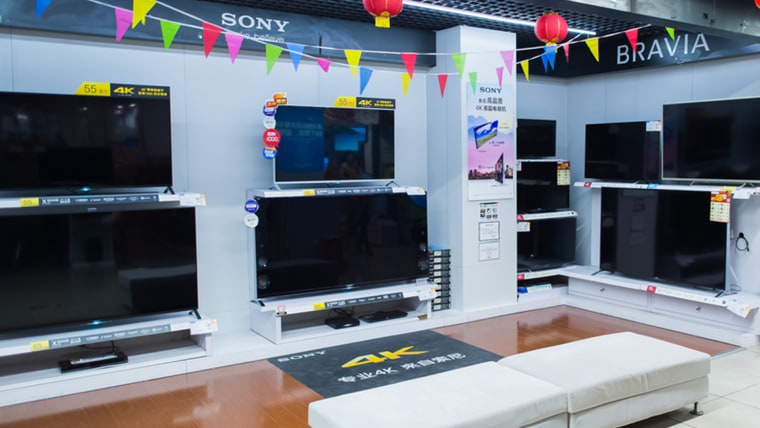 1. Flatscreen TVs
"January is an amazing time to buy a flatscreen TV," Brian Hoyt, vice president of communications at RetailMeNot, told TODAY.com.
This is in part because retailers need to make room for new products that they'll be seeing at the annual Consumer Electronics Show (CES), which takes place on Jan. 6-9 in Las Vegas.
"Retailers are furiously trying move those older products off those shelves to prepare for the inventory switch that occurs around February and March," Hoyt said, adding that consumers can expect to see discounts in the 35 percent range.
It's good timing, as many shoppers will be eyeing a new TV in time for the Super Bowl on Feb. 7. Brent Shelton, an online shopping expert at Fatwallet, told TODAY.com by email that in 2015, 20 percent of consumers said they planned to buy a new HDTV during pre-Super Bowl sales, second only to 25 percent who said they would do so on Black Friday.
"Consumers can expect savings from $200 and up on name brand models from Vizio and Samsung," Shelton said.
Best Buy told TODAY.com in an email statement that its current offering of 20 percent off select HDTVs will be running throughout the month of January.
For example, a Samsung, a 32-inch Class (31-1/2-inch diagonal)LED 1080p HDTV runs for $199.99. That's $70 off the regular price of $269.99.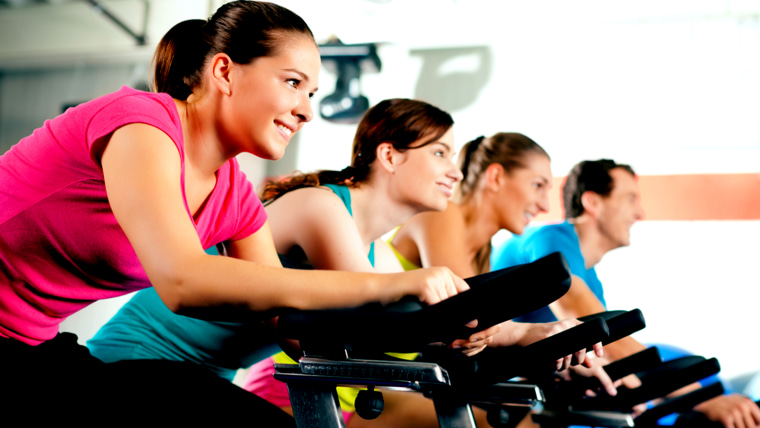 2. Exercise equipment and gym memberships
January is the season of New Year's resolutions, and gyms and sporting good stores are eager to help you keep your "new year, new you" promise with big sales in the 30-percent off range, Hoyt said.
Check with your local gym for new membership discounts. Or, if you're looking to build up a home gym, January is the time to save on fitness purchases large and small.
"Shoppers should turn to sporting goods stores, big-box stores, and specialty fitness retailers for deals on everything from treadmills to dumbbells to yoga pants," Kendal Perez, a savings expert at Coupon Sherpa, told TODAY.com. "Expect savings between 25 percent and 50 percent off fitness goods."
You can even save on fitness bands. At Microsoft, from Jan. 4 through Feb. 1, you can trade in your old smartwatch or fitness tracker for $35 toward a Microsoft Band 2, marked down from $249.99 to $199.00, the company said.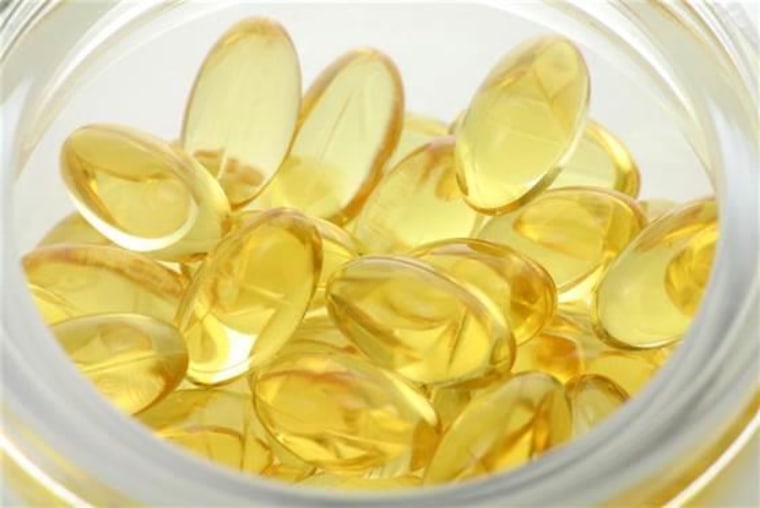 3. Vitamins, supplements and canned food
In line with the focus on fitness, health and beauty supplements, vitamins, and diet foods will also see a price trimming, said Shelton.
RELATED: Resolve to make money off your clutter! Tips on selling clothes, CDs, and more
Make room in your cart to stock up on the hearty canned foods. Shelton said that that winter foods like "chili, cocoa, (and) soup" will see January markdowns.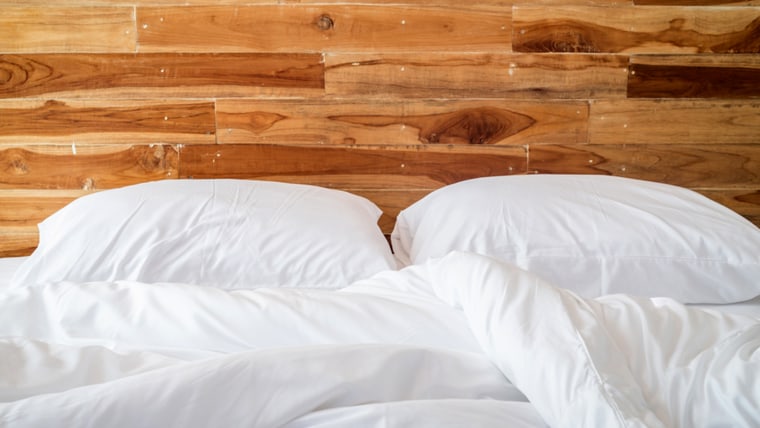 4. Linens
Long ago, "white sales" were created to help retailers clear out bed linen inventory. "Back then linens only came in white," said Shelton, adding that today, January White Sales have expanded to include bed and bath linens.
"Unlike holiday discounts on mid-level quality linen, January White Sales bring some of the biggest discounts of the year on both lower and higher quality sheets, towels and other textile related items for the home," said Shelton.
Check out West Elm, Kohl's and Target for some of the best deals.
"Last year, West Elm offered 20 percent off select styles of bedding; Kohl's advertised a Home Closeout sale of up to 60 percent off; and Target offered up to $25 savings on home items," said Perez.
Already West Elm is offering up to 30 percent off on bedding this year. The line of Diamond Chenille Jacquard duvet cover and shams, for instance, has been marked down from $34 to $209, for total prices ranging from $24.99 to $149.99. No end date is listed for the sale.
Also go to stores you may not immediately think of, like Costco and Zara.
"Zara's home store provided savings of up to 60 percent last year on bedding, bath and other home items, while Costco offered $20 off bedding purchases of $100 or more," said Perez.
Zara Home Collection is currently touting between 20 percent and 30 percent off bedding. For example, Rainforest Percale Bed Linen, regularly priced at $17.99 to $139.00, is on sale for $11.90 to $99.90 through Jan. 7.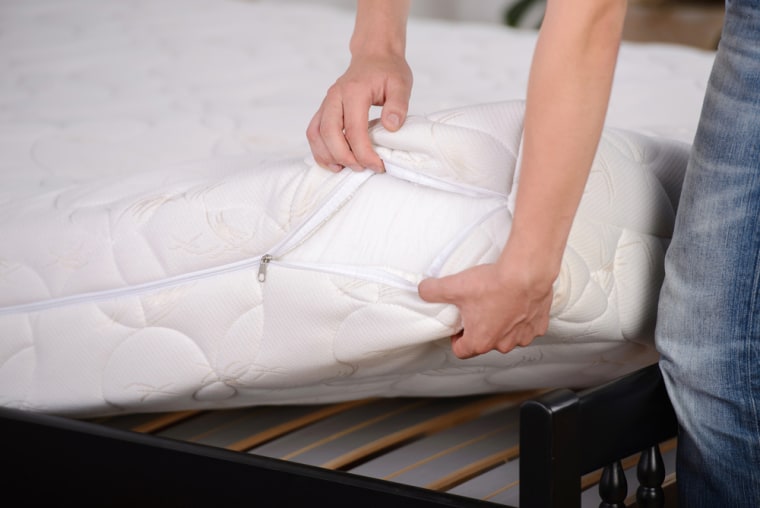 5. Mattresses
Now that you have all those nice new linens, why not get a new mattress?
Norman Fong, CEO of Buyvia, suggests heading to Kohl's or Macy's, both of which he expects will be offering deepening discounts on sale items that they haven't cleared.
Kohl's already is offering 50 percent off on a Serta 10-inch Gel Memory Foam Mattress, slashed from $999.99 to $499.99. It's offering an extra 20 percent off, exclusively online, with the promo code REFRESH20 through Jan. 3.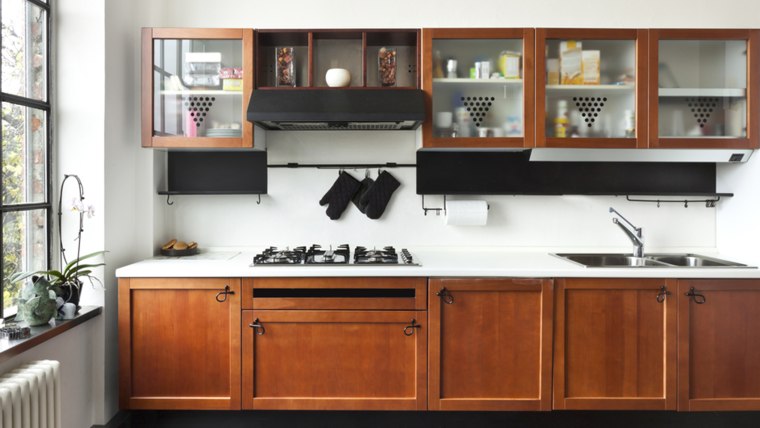 6. Kitchen appliances
Home items are a general focus of January sales, and this means discounts on kitchen appliances.
Fong recommends Macy's as a destination to find big sales on kitchenware, but you should also check out Lowe's.
In an email to TODAY.com, Lowes said that its "kitchen event" sales, running now through Jan. 5 and again on Jan. 12-25, feature 20 percent off in-stock kitchen cabinets and 20 to 40 percent off in-stock kitchen sinks. Here are a pair of specific deals:
The Franke USA 32-by-18.5-inch Radiant Silk double-basin stainless steel undermount kitchen sink was $329.99, and has been reduced by 40 percent to $199.00.
Some cabinets are reduced as much as 40 percent, too. Like the Kitchen Classics Arcadia 30-by-30-by-12-inch wall cabinet, which is marked down from $100.80 to $60.48.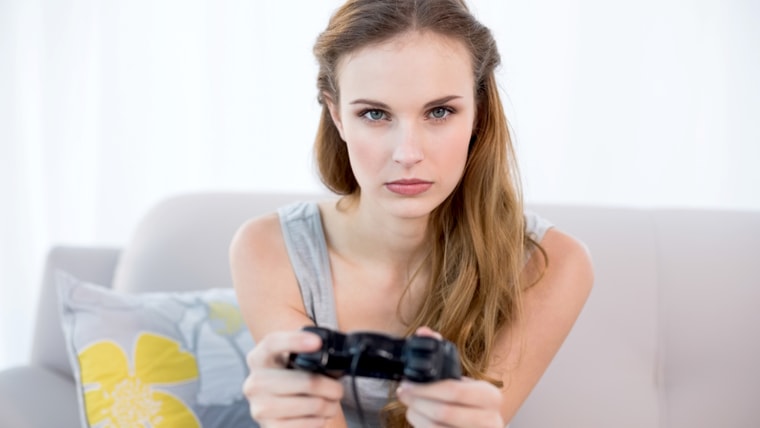 7. Video games
Retailers will need to start making room for new releases they'll see at the annual Toy Fair in February. Comic Con will also be coming up, and retailers will be looking to "move the needle," said Hoyt.
"There's not an official release date for video games as there is in the consumer electronic space, but there is the cyclical nature of introducing what will be the big thing in 2016," said Hoyt.
RELATED: Making a resolution to save money in 2016? Here's how to meet your goals
From now through Jan. 7, Microsoft is running its dountdown sale, offering deals on both Xbox One and Xbox 360 digital games, "with up to 40 to 60 percent off, and some deals even more than 60 percent off."
Specific offers include "Halo 5: Guardians," marked down from $59.99 to $49.99, and "Rise of the Tomb Raider," also marked down $10 to $49.99.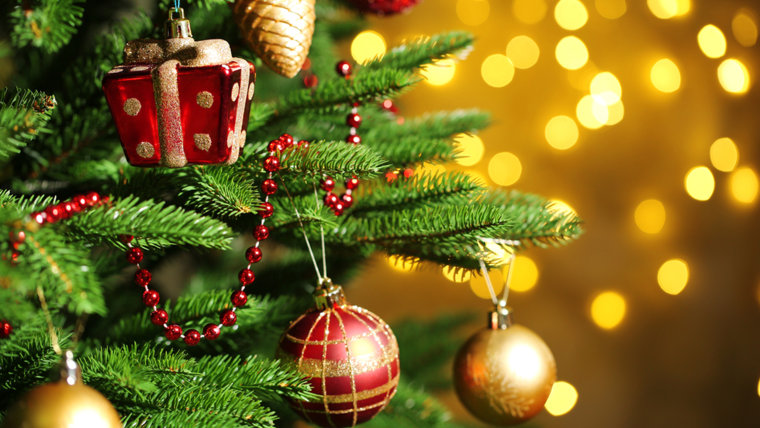 8. Christmas décor
Perhaps the last thing you'll want to look at in January is wrapping paper and Christmas ornaments, but close your eyes and fill up your cart if you want to get huge savings.
"You can see discounts as high as 60-70 percent off, (and) buy one get two free deals," said Hoyt, adding that retailers would rather get rid of inventory at a low price, then restock it in a warehouse or dump it altogether, which are usually their options.
Perez recommends checking out Target, Macy's for savings of between 50 and 75 percent.
Lowe's also said it will be offering up to 75 percent off select Christmas Items, in-store and online, through Jan. 29, while supplies last. For example, a GE 7.5-ft pre-lit Fraser fir artificial Christmas tree with color-changing LED lights is $189.00, marked down from $378.00.
9. Winter apparel
It's only just starting to get chilly on the East Coast, and even now it's not nearly as cold as usual. That means retailers have quite a bit of winter wear in stock that didn't sell as planned.
Fong recommends Macy's as the go-to destination for big savings on clothes.
For example, through Dec. 31, a women's Michael Kors hooded faux-fur-trim down puffer coat is on sale for $159.99, drastically reduced from it's regular price of $350. And through Jan. 3, a men's Tommy Hilfiger double-breasted peacoat is selling for $99.99, down from $275.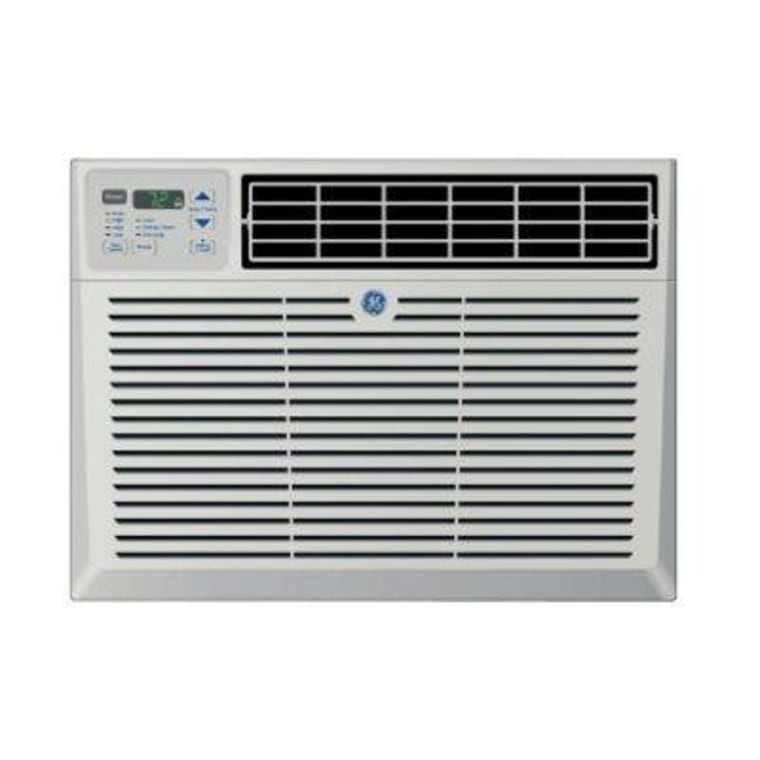 10. Air Conditioners
Don't wait until July to get an air conditioner. Do it now and save big.
Most of these sales have already begun, Hoyt points out, adding that they will likely continue, with some possible variations, throughout January.
"The obvious places to check out are Home Depot and Lowe's," said Hoyt. "But if you're looking for wall units, a great place to go to is the (online) consumer electronics stores such as Newegg.com," Hoyt said.
At Newegg.com, for example, you can currently save 32 percent off a RCA RACE6001 6,000 cooling capacity (BTU) window air conditioner, which is marked down to $186.85. No end date is listed for the sale.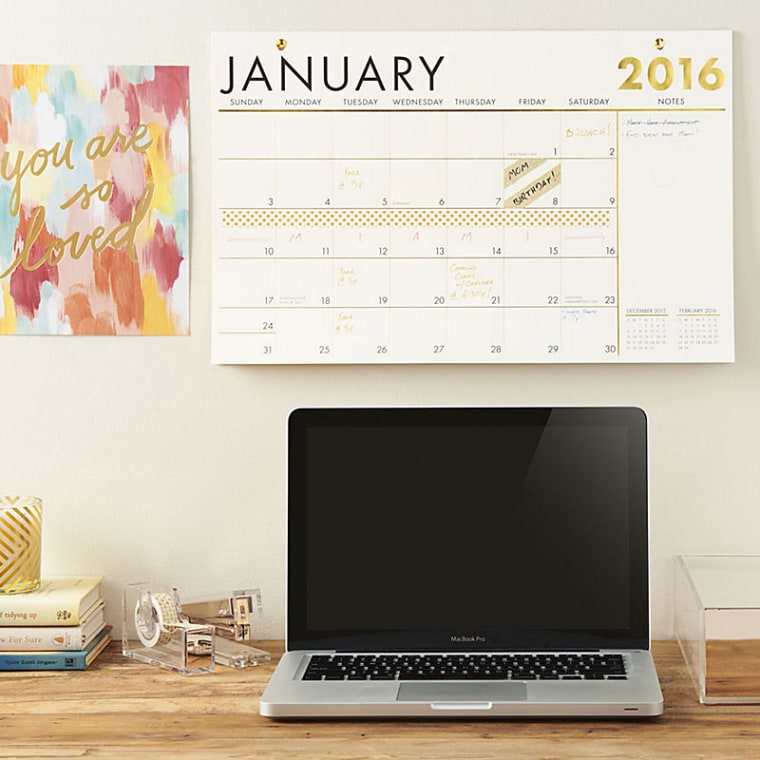 11. Wall calendars
If you can go a few days without a wall calendar, you'll get some big savings in January.
"(You'll find) up to 50 percent off from pop-up calendar stores as well as department stores and even specialty stores like PetSmart," said Perez.
RELATED: 3 tips for shopping on eBay — from a woman who furnished her entire home with the site!
For example, a variety of wall calendars are on sale at Barnes & Noble, including the 2016 Mom's Family Wall Calendar for $7.99, marked down 50 percent. No end date is listed for the sale.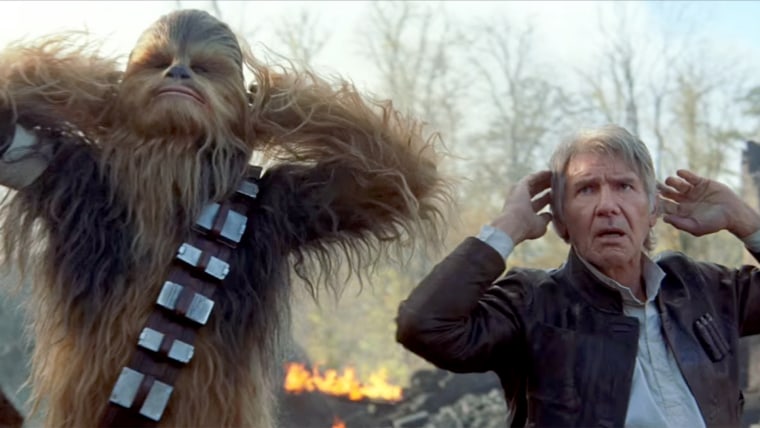 12. 'Star Wars' products
Retailers were inundated with "Star Wars" brand tie-ins of all kinds in the lead up to the release of the new film. Though the film has been a record-shattering success, there are only so many "Star Wars" novelty items that retailers can move.
"There were too many 'Star Wars' items and they can't all have been hot items," said Fong. "We'll see many of them discounted through January."
He suggests checking out the big box stores like Target, Kohl's, Wal-Mart, as they have an abundance of these products.
A couple examples:
At Target, currently boys' "Star Wars" pajamas are $16.99 to $12.74, marked down from $16.99, and online shoppers can enter EXTRA20 for an extra 20 percent off. No end date is listed for the sale.