Planning a vacation can be stressful. Planning a vacation that suits the needs of an entire family can be downright overwhelming.
Do you go for the property that offers more activities on site or is simply easiest to get to? And then, of course, there's the budget element.
The experts over at TripAdvisor just announced their Travelers' Choice awards for Family Hotels that cover everything you need to know.
"These Travelers' Choice award-winners make it easier for parents to find that perfect hotel for their next family trip," said Barbara Messing, chief marketing officer for TripAdvisor. "Travelers can enjoy a host of family-friendly amenities and activities that will keep everyone entertained, and without breaking the bank as these properties are bookable for an average of $219 per night on TripAdvisor."
RELATED: Budget travel: 5 ways to save money on your next family vacation
Winners were determined using an algorithm that took into account the quantity and quality of reviews from travelers on TripAdvisor gathered over a 12-month period, with emphasis placed on reviews marked as a family stay. So, which locale topped the list?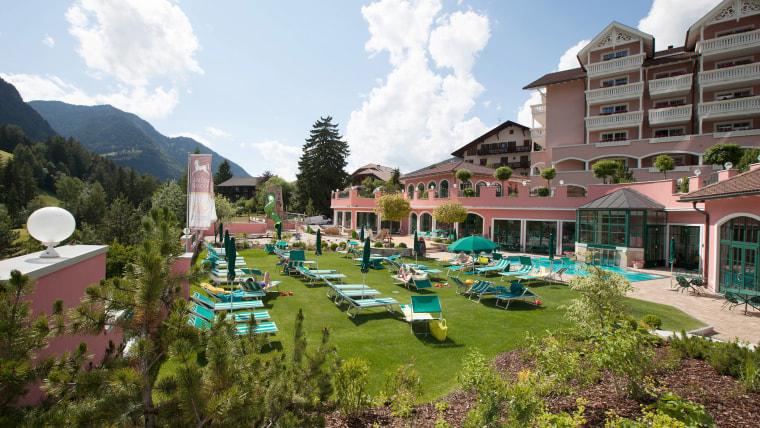 Cavallino Bianco Family Spa Grand Hotel in Ortisei, Italy, was ranked the No. 1 hotel in the world to visit with a family — likely due to its all-inclusive offerings and stunning scenery.
"If you want to enjoy a magnificent view, great living conditions, amazing food and great and safe activities for your children, this is the place to go," wrote one reviewer.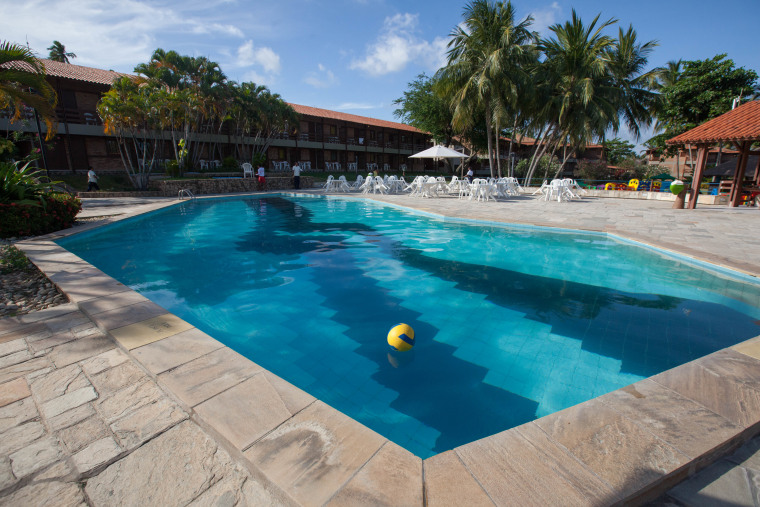 Salinas do Maragogi All-Inclusive Resort in Maragogi, Brazil, came in second and is known for its children's play area and recreation options for kids over 4 years old.
"The resort is beautiful, room was perfect, the beach a paradise. The kids loved [it]," wrote a reviewer. "Kids agenda goes all day long with several activities for different ages, and stay up to 9 p.m."
And there are perks for the adults as well: "For those who love to dive, the hotel has a dive school with very affordable prices and the package includes photos and filming the diving experience," added the reviewer. "The wine, and beer are included and they offer a good variety of drinks."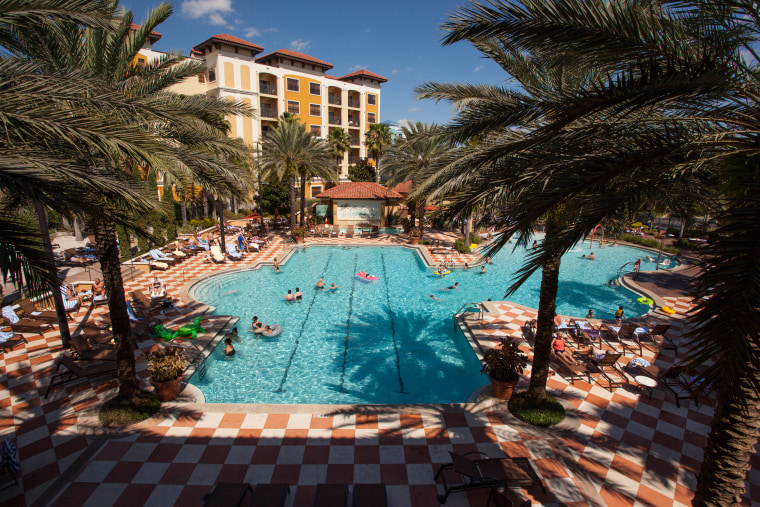 When it comes to the top spots in the United States, it makes sense that the Happiest Place on Earth would nab the top two spots.
Floridays Resort Orlando in Orlando, Florida, came in No. 1, offering two- and three-bedroom suites that are great for large families and come with a fully-equipped kitchen and spacious living area.
Children will delight in the expansive swimming pool — its shallow area features numerous water fountains. A TripAdvisor reviewer commented, "Beautiful place; the main pool is perfect for kids and adults, and has a very nice cafe and pool bar nearby. We'll definitely book here again."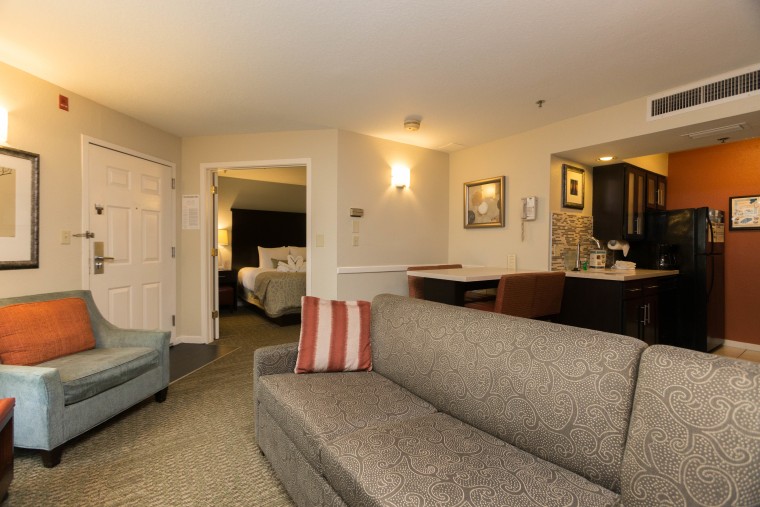 Close behind was Staybridge Suites Lake Buena Vista in Orlando, Florida, where guests are provided with all the comforts of home, including a full kitchen and laundry room. Guests also receive complimentary breakfast and have access to a game room and heated outdoor pool with a wading area that's ideal for children.
"This property was recently remodeled so it looks and feels great," noted a reviewer. "The staff is over-the-top friendly and accommodating. You won't be disappointed with the value, location, rooms or facilities."
Check out the full list below:
Top 10 Travelers' Choice Hotels for Families in the World:
1. Cavallino Bianco Family Spa Grand Hotel – Ortisei, Italy
2. Salinas do Maragogi All-Inclusive Resort – Maragogi, Brazil
3. The Reserve at Paradisus Palma Real – Punta Cana, Dominican Republic
4. Tulemar Bungalows & Villas – Manuel Antonio National Park, Costa Rica
5. Floridays Resort Orlando – Orlando, Florida
6. Beaches Negril Resort & Spa – Negril, Jamaica
7. Beaches Turks and Caicos Resort Villages and Spa – Providenciales, Turks and Caicos
8. Paradisus Playa Del Carmen La Esmeralda – Playa del Carmen, Mexico
9. Club Med Palmiye – Kemer, Turkey
10. Sani Beach Club– Sani, Greece
Top 10 Travelers' Choice Hotels for Families in the U.S:
1. Floridays Resort Orlando – Orlando, Florida
2. Staybridge Suites Lake Buena Vista – Orlando, Florida
3. Woodloch Pines Resort – Hawley, Pennsylvania
4. Howard Johnson Anaheim Hotel and Water Playground – Anaheim, California
5. Disney's Art of Animation Resort – Kissimmee, Florida
6. Disney's Wilderness Lodge – Orlando, Florida
7. Marriott's Cypress Harbour – Orlando, Florida
8. Candy Cane Inn – Anaheim, California
9. Aulani, a Disney Resort & Spa – Kapolei, Oahu, Hawaii
10. Rocking Horse Ranch Resort – Highland, New York