Head southwest to soak up some post-summer sun or embrace the foliage of the Northeast. Either way, traveling this fall doesn't have to be a huge hit on the wallet.
Jacqui Gifford, director of Travel and Leisure magazine, stopped by Megyn Kelly TODAY with her picks for fall getaways that strike the perfect balance of fun and frugal.
Best Destinations for Fall Foliage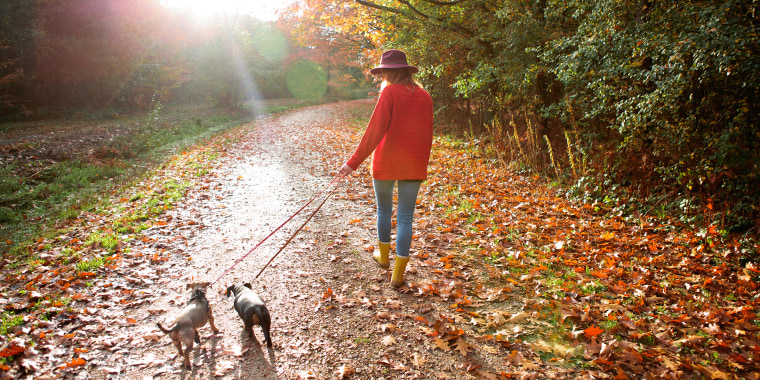 Leaf-peeping season is almost here. The bold colors of changing leaves hit their prime from late September through early November. If seeing the bright reds, oranges and yellows locally won't suffice, we've found the best locations for looking at the beautiful foliage this fall.
Santa Fe, New Mexico
Stay at: Hotel Chimayo de Santa Fe
Santa Fe's best kept secret is its beautiful fall foliage. September through October is the best time to visit if you're looking to get some great views of the changing scenery. After a long day exploring, curl up by a fire in one of Hotel Chimayo's 56 guest rooms. Just steps away from the city center, it provides the perfect home base for cultural pursuits like a visit to the Georgia O'Keeffe Museum.
Ridgedale, Missouri
Stay at: Big Cedar Lodge
If Missouri brings to mind endless miles of dull farmland, this town will make you think again. Big Cedar Lodge was voted the No. 1 resort hotel in the U.S. by Travel and Leisure readers and it's not hard to see why. The 4,600 acre property includes spectacular views of the Ozarks, the Lost Canyon cave trail, golf course and a spa surrounding an indoor grotto.
Best Destinations for Outdoor Adventures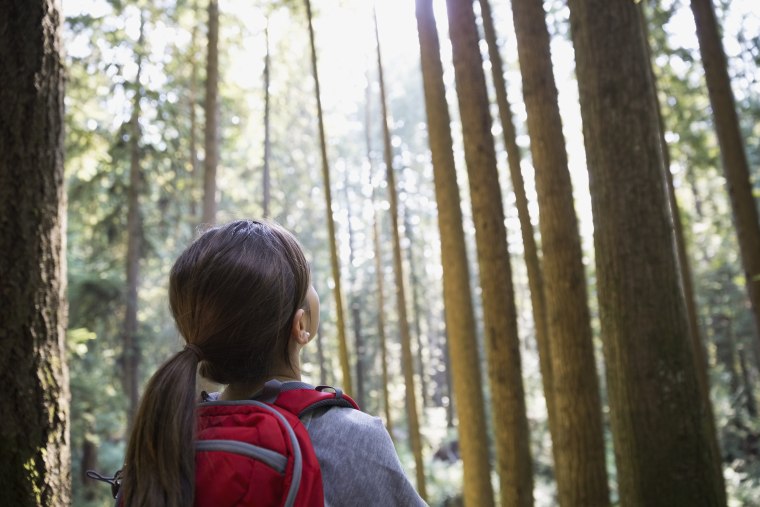 For families looking to enjoy a little more action out in nature, we've found just the spots to act as basecamp for all your outdoor adventures.
Fayetteville, West Virginia
Stay at: Adventures on the Gorge
Stay in tents or deluxe cabins at this adventure resort in West Virginia. It's the perfect way to embrace the woodsy vibes before heading off to participate in a variety of activities including hiking, fishing, zip lining, and rafting. Cabins start at $89 a night.
Mount Washington, New Hampshire
Stay at: The Glen House Hotel
At the base of Mount Washington, the tallest peak in the Northeast, the Glen House Hotel is set to open in mid-September. The property has been home to travelers since the 1800s, but this newest iteration seamlessly integrates modern amenities with the natural beauty of the location. Take a drive through the mountains or choose one of the many hiking trails in the area to get great views of the surrounding beauty.
Best Destination for Urban Escapes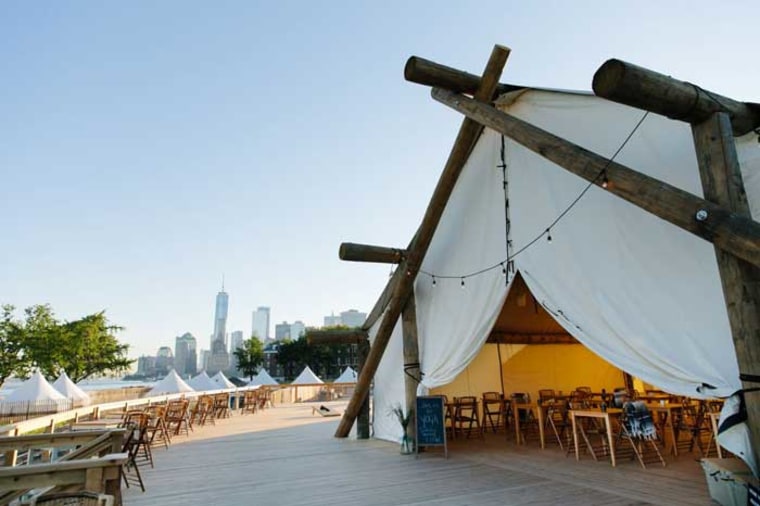 Can't decide between camping and a weekend in the city? Good news: You don't have to. One TODAY editor took a trip just minutes outside of New York City for the best of both worlds. Here's what she had to say:
Governor's Island, New York
Stay at: Collective Governor's Island
Governor's Island is a seven-minute ferry ride from Manhattan. For a truly one-of-a-kind experience, the kind that's so magical you have to pinch yourself that it's really happening, try Collective Retreats glamping. Yes, it's pricey, but in this case, you get exactly what you pay for. Our tent had its own bathroom and shower, and you brushed your teeth while gazing out at the Statue of Liberty. I woke up before dawn, and watched the sunrise against the Freedom Tower. The food? Well, even the pickiest eaters, like my son, were satiated. All the fruits and veggies come from the retreat's private garden. The staff is lovely and goes above and beyond to be as helpful as possible. Truly, the adventure of a lifetime, especially for those who aren't fans of sleeping in regular tents on the ground.