Once upon a time, awareness around company policies and overall employee satisfaction was surrounded by red tape. However, thanks to a few savvy pioneers who are in the business of demystifying the ins and outs of what it's like to work at any given company, curious job seekers can get the scoop from employees with the click of a mouse.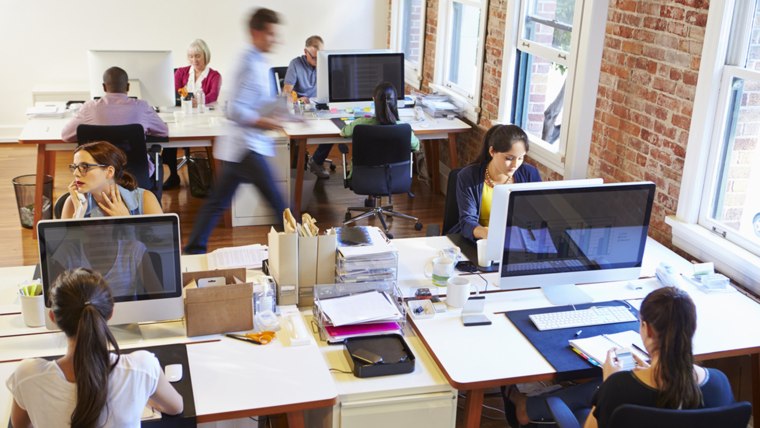 RELATED: 25 best jobs in the US in 2016 according to Glassdoor
On Thursday, job site Indeed released the results of its first ever "Top Companies to Work For in 2016" survey. While the website boasts more than 16 million company reviews, Indeed drew methodology from employees of Fortune 500 companies that had at least 25 reviews. The website then looked to see what companies within those criteria held the most highly rated overall employee experience.
Indeed found that companies known for disruption, as well as legacy names, grabbed the top 50 spots. First place went to cloud computing and software-as-a-service innovator Salesforce.com, while Southwest Airlines nabbed second place.
RELATED: Fairygodboss, the 'Yelp of maternity leave' policies, reveals top companies for women
Not to be outdone, jelly and jam giant J.M. Smucker ranked No. 6, while drugmaker Eli Lilly took the No. 7 spot. Automaker Ford Motor Co. ranked No. 15 on the list.
Google and Apple took the No. 6 and No. 9 spots, respectively.
Paul D'arcy, senior vice president at Indeed, said in a press release, that companies are evolving their benefits and perks in order to attract top talent.
RELATED: Best jobs in 2016? Careers in health care, STEM fields dominate U.S. News & World Report rankings
Moreover, he added: "Millennials, now the largest percentage of the workforce, prefer working for industry disruptors and their progressive cultures, which provide things like flexible work arrangements, flat organizational structures and on-site amenities."
Top 10 companies ranked on Indeed
Salesforce

Southwest Airlines

Anadarko Petroleum

Pioneer Natural Resources

Phillip Morris

Google

J.M. Smucker

Eli Lilly

Apple

EOG Resources