When a set of tires is the only thing connecting your vehicle to the road, you surely want to invest in dependable, quality tires. While shopping around for the best deal on tire prices, there are several other factors to consider, such as tire longevity, grip, treading and overall performance. Equally important are the components of the tire installation package available with your purchase. Cheapism.com compared the major national tire service places.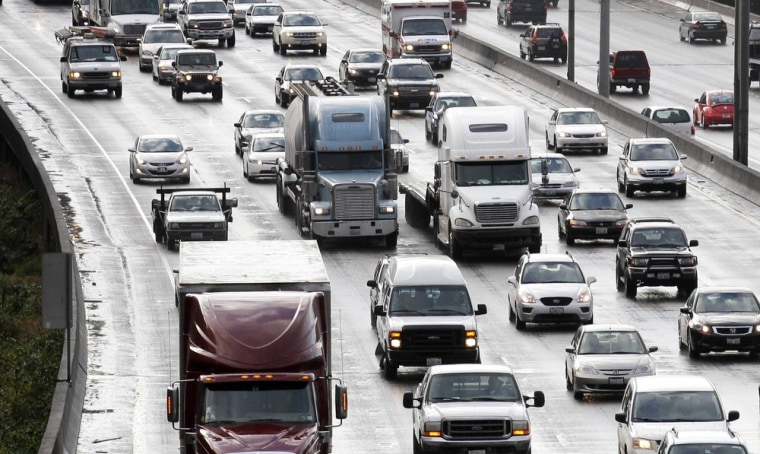 Does the vendor include an installation fee in the price of the tire or as an add-on? If you buy the tires online, how much does delivery cost and how much more will you shell out at the local auto shop for mounting? You'll want to note offers for routine tire inflation, multi-point and alignment checks, flat repairs, balancing and rotation, disposal fees (for the old tires), and warranty (based on mileage, road hazards or manufacturer's defects).
We've done the basic homework for you by comparing the packages offered by four of the largest mass-merchandise retailers. We found that the best package comes from Sam's Club, followed by Costco, Walmart, and finally, Sears.
Sam's Club sits at the top of the heap for the rich array of included services, coupled with attractive pricing. Club members can buy a tire installation package for $15 per tire. The deal includes mounting/balancing, new valve stems, lifetime balancing and tire rotation, flat repair, waste tire disposal and road hazard protection. If your vehicle is equipped with a tire pressure monitoring system (TMPS), you'll also get free resets when the tires are being serviced. But the star attraction of Sam's Club tire installation package, and a key reason for its No. 1 ranking, is the 24/7 roadside tire-change service available for three years after the date of purchase.
Costco, another membership club, is parked a spot behind, owing to a slightly less expansive set of package components. Members can buy tires at a Costco location or online and have them shipped to a local store (shipping and handling costs included). The installation package is priced at $15 per tire and includes mounting, new rubber valve stems, nitrogen tire inflation (instead of compressed air), and old tire disposal. Additionally, buyers are entitled to rotations over the tire's lifetime, inflation and pressure checks, flat repairs and a road hazard warranty.
Despite the low installation fee at Walmart — $12 per tire — the package lands in third place. The deal is less generous than that offered by its two top rivals. It includes mounting, valve stems, and lifetime balance and rotation after every 7,500 miles, plus a lug re-torque after the first 50 miles. Another $10 per tire buys the road hazard warranty. A limited warranty for treadwear is also available for certain tires.
Tire purchases at Sears can be paired with an installation package costing $18.49 per tire. This deal lags the others on price and is far less inclusive, as it covers just mounting, new valve stems, lifetime balancing and tire rotation, and multi-point inspection. Brake evaluation and road hazard warranty can be added at additional cost.
None of these tire installation packages includes alignment checks and all are subject to sales tax and state environmental fees; at Walmart and Sears, a tire disposal fee also is assessed.
If you don't live near any of the retailers discussed above, check online discount vendors. Discount Tire Direct offers free shipping with rebate specials and discounts on select brands. Tire Buyer is associated with more than 8,000 tire installation shops. And Tire Rack offers free shipping and connections to thousands of installers.
More from Cheapism:
Best cheap tire recommendations 
What's the cheapest car to own? 
Save money with these simple DIY car repairs 
Is Lowe's better than Home Depot?