Keeping the kids entertained when school's out can be a tough task for any parent. That's probably why amusement and water parks were invented. They'll not only keep children busy for hours, but also tire them out from all the excitement.
With the summer season in full swing, TripAdvisor just announced the winners of its Travelers' Choice awards for amusement and water parks, revealing the best in the country — and the world.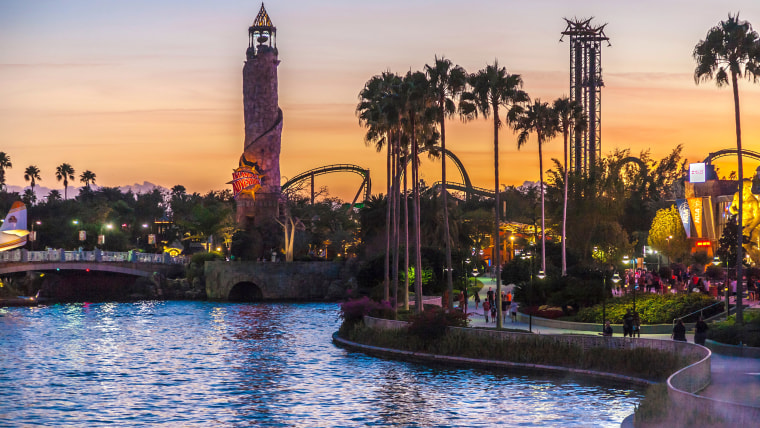 To determine the list, the travel website used an algorithm that took into account the quantity and quality of reviews and ratings for amusement parks and water parks worldwide, gathered over a 12-month period. They then determined the best spots in the country and the world.
Universal's Islands of Adventure in Orlando ranked No. 1 in both the U.S. and world for amusement parks for the third year in a row. The reason? The park has eight individually themed islands from Dr. Seuss to Harry Potter. "Universal's Islands of Adventure is exactly what you need when looking for thrills and excitement, with everything from roller coasters to simple rides," said one TripAdvisor reviewer.
And that's not the only park in Orlando to rank as one of the best. Discovery Cove came in second, as it's known for offering an all-inclusive experience, and the Magic Kingdom came in third with its classic characters like Mickey Mouse and Cinderella.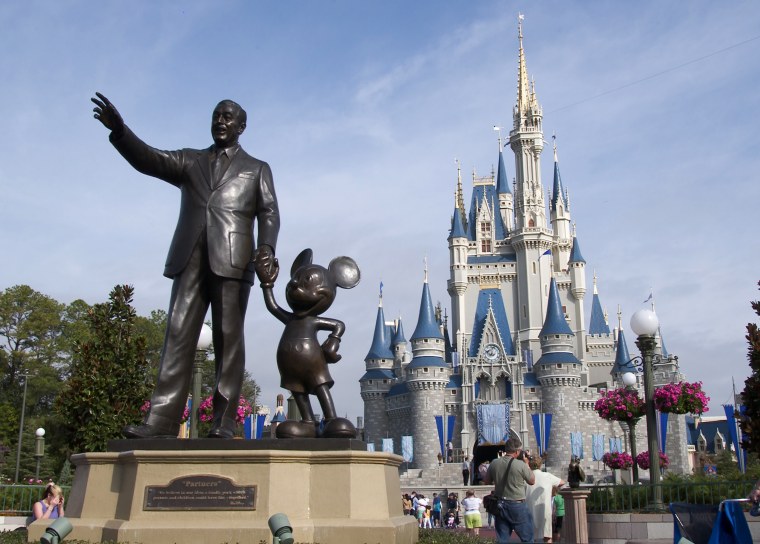 Incredibly, four more Orlando theme parks came in the top 10 with only three California properties making it into the mix. Universal Studios in Orlando made the top five list coming in just behind Universal Studios in Los Angeles, with both known for giving visitors a firsthand experience of some of their favorite Hollywood films.
Even when it comes to water parks, Orlando still reigns supreme. Disney's Typhoon Lagoon took the top spot in the category with Aquatica Orlando and Disney's Blizzard Beach taking the No. 2 and No. 3 spots. The rest of the top 10 are scattered throughout the country, with Holiday World & Splashin' Safari in Santa Claus, Indiana, coming in fourth, and Water Country USA in Williamsburg, Virginia, taking the fifth spot.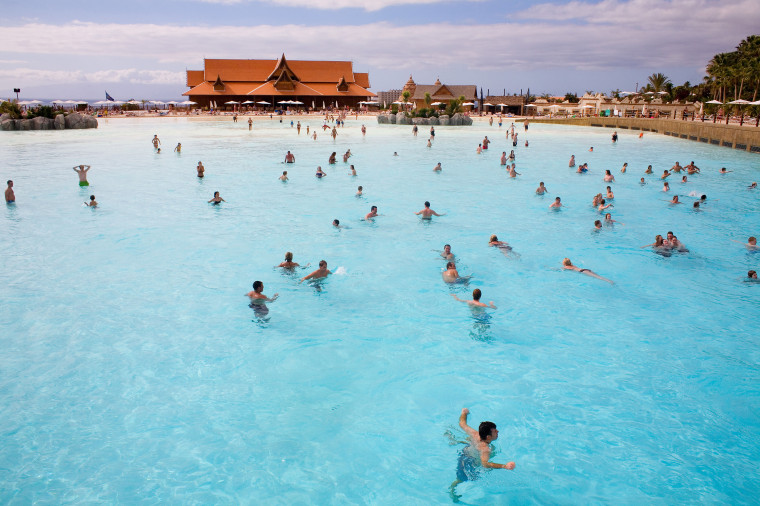 As far as the best parks in the world, Siam Park, a Thai-themed aquatic paradise, topped the list for the fourth consecutive year. And Europa-Park in Baden-Wurttemberg, Germany, came in at No. 3 behind to U.S. properties as the best amusement park.
Check out the full list below.
Top 10 water parks in the U.S.
1. Disney's Typhoon Lagoon Water Park – Orlando, Florida
2. Aquatica Orlando – Orlando, Florida
3. Disney's Blizzard Beach Water Park – Orlando, Florida
4. Holiday World & Splashin' Safari – Santa Claus, Indiana
5. Water Country USA – Williamsburg, Virginia
6. Noah's Ark Water Park – Wisconsin Dells, Wisconsin
7. Splash Lagoon Indoor Water Park Resort – Erie, Pennsylvania
8. Morey's Piers and Beachfront Water Parks – Wildwood, New Jersey
9. Waldameer Park & Water World – Erie, Pennsylvania
10. Water World – Federal Heights, Colorado
Top 10 amusement parks in the U.S
1. Universal's Islands of Adventure – Orlando, Florida
2. Discovery Cove – Orlando, Florida
3. Magic Kingdom – Orlando, Florida
4. Universal Studios Hollywood – Los Angeles, California
5. Universal Studios Florida – Orlando, Florida
6. Epcot – Orlando, Florida
7. Disney's Animal Kingdom – Orlando, Florida
8. SeaWorld Orlando – Orlando, Florida
9. Disney California Adventure Park – Anaheim, California
10. Disneyland Park – Anaheim, California
Top 10 amusement parks in the world
1. Universal's Islands of Adventure – Orlando, Florida
2. Discovery Cove – Orlando, Florida
3. Europa-Park – Baden-Wurttemberg, Germany
4. Magic Kingdom – Orlando, Florida
5. Universal Studios Hollywood – Los Angeles, California
6. Le Puy du Fou – Les Epesses, France
7. Beto Carrero World - Penha, State of Santa Catarina, Brazil
8. Universal Studios Florida – Orlando, Florida
9. Epcot – Orlando, Florida
10. Disney's Animal Kingdom – Orlando, Florida
Top 10 water parks in the world
1. Siam Park – Tenerife, Spain
2. Beach Park – Aquiraz, State of Ceara, Brazil
3. Waterbom Bali – Kuta, Indonesia
4. Aquaventure Waterpark – Dubai, United Arab Emirates
5. Thermas dos Laranjais – Olimpia, State of Sao Paulo, Brazil
6. Disney's Typhoon Lagoon Water Park – Orlando, Florida
7. Hot Park – Rio Quente, State of Goias, Brazil
8. Wild Wadi Waterpark – Dubai, United Arab Emirates
9. Aquatica Orlando – Orlando, Florida
10. Yas Waterworld Abu Dhabi – Abu Dhabi, United Arab Emirates