You do everything else with your smartphone — why not use it to deposit checks? Just snap a picture and send. What could be more convenient?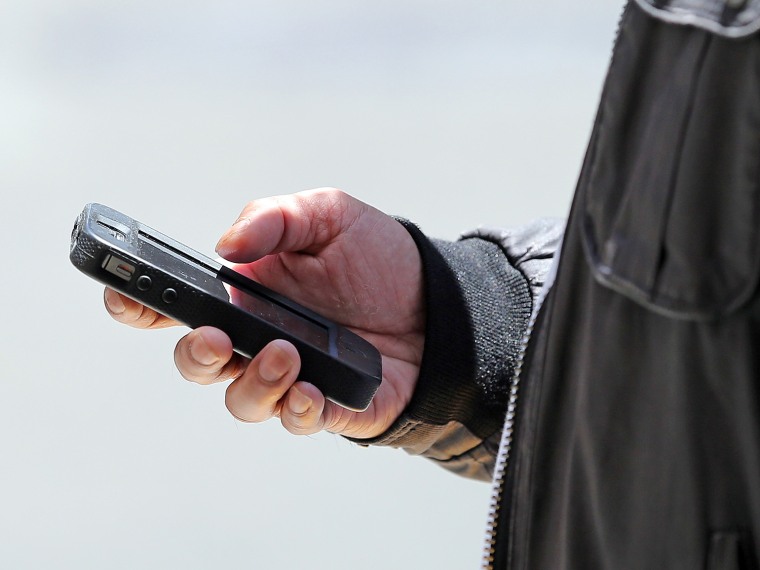 Using a mobile banking app will eliminate a trip to the branch or ATM, but it could dramatically slow down the process. At some financial institutions, mobile deposit can delay access to those funds by a week or more.
"That's ridiculous and really inconvenient," said Jeff Blyskal, senior editor at Consumer Reports. "These days, people need their money as quickly as possible in order to make ends meet." (Read the magazine's story, Pros and Cons of Mobile Check Deposits.)
With American Express Bluebird, the virtual checking account available at Wal-Mart, the money is generally not available for six days. GoBank, a virtual bank owned by the Green Dot Corp., can put a hold on personal checks for up to 10 days.
"Ten days to get your money, that's absurd," said John Ulzheimer, president of consumer education at CreditSesame.com. "While this is cool technology, it doesn't necessarily mean that it's better."

Federal regulations spell out how quickly financial institutions must make those funds available to you when you deposit a personal check.
In general, the first $200 must be available the next business day, and the rest should be available to write a check on the next business day. By day three, the entire check should be available for cash withdrawal.
These rules, written long before mobile banking started, don't cover deposits using a smartphone.

So, why the longer hold times for mobile deposits? The banks say they do it to prevent fraud.
"In order to ensure that the check is valid, we allow additional time for further verification and processing of these types of transactions," American Express explained in a statement.
GoBank told CNBC it approves the vast majority of checks for established customers either instantly or within a few hours. It will hold checks that cannot be immediately verified longer in order to make sure they're legitimate, it said.
Use your banks' mobile app to deposit checks and you'd better find out what the policy is for making those funds available — and then plan accordingly, so you don't start bouncing checks. Direct deposit for your paycheck or an in-person transaction will probably be a lot faster.
Consumer Reports would like to see Congress update the rules to close the mobile deposit loophole.
"The times are changing and the banks should know pretty quickly whether that's a bad check or not. They don't need 10 days to figure that out," Blyskal said.
—By CNBC contributor Herb Weisbaum. Follow him on Facebook and Twitter @TheConsumerman or visit The ConsumerMan website.