At Sweet Generation, a bakery in Manhattan's East Village neighborhood, customers are surrounded by rainbow-frosted cakes, jars full of cookies and counters lined with fresh bread. But the shop does more than just satisfy a sweet tooth.
Owner and founder Amy Chasan, who formerly worked in youth development and education, has combined her passion for teaching and love of baking to create RISE, an internship program that teaches young people, ages 16 and 24, about life skills and professional development.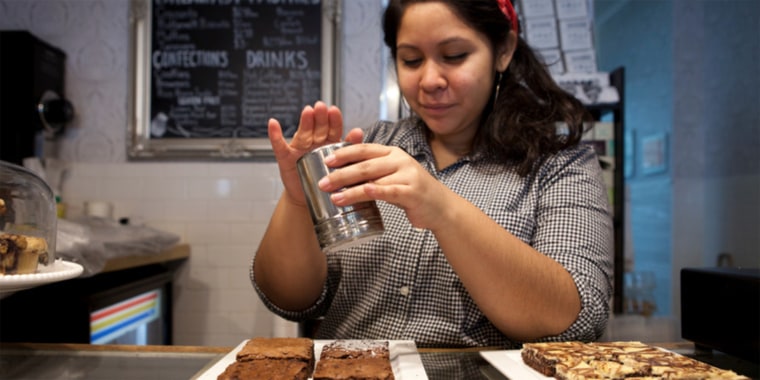 "We serve people from marginalized communities, specifically from low-income communities and young people of color," Chasan, 36, told TODAY. "We train them on the job in the bakery, both in the kitchen and on the counter, and we also run workshops focused on professional development and entrepreneurial thinking."
"It's important to us to work with these young people and to create this opportunity for them to try to give them a leg up," she explained.
Since the bakery's opening, RISE — an acronym for reach, inspire, shape and elevate — has helped more than 130 individuals. Each year, the program is offered in four eight-week cohorts, which contain seven to 15 participants.
Some eventually find jobs at Sweet Generation after completing the program. Indeed, Chasan estimates that about 75% of Sweet Generation's staff is made up of former interns — like 18-year-old Deana Bing, who started as an apprentice last July after interning in the spring.
She describes her current role as more "major" and hands-on than being an intern.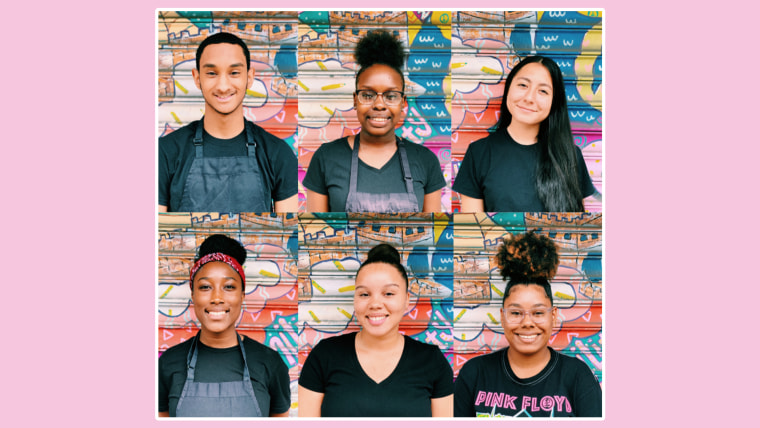 "I basically do everything front of house, which entails making coffee and taking cake orders and dealing with our day-to-day customers," explained Bing, who is a freshman at nearby Baruch College. "I communicate heavily with back of house to ensure production and make sure everything runs smoothly throughout the day."
Both roles, however, have influenced the way Bing looks at her career and job prospects.
"It's amazing. It's the first time I've ever felt needed at a job," she said. "Usually it's like your typical fast-food job. No one really needs you. They're just kind of hiring you to buffer you in. Here, your job, your role, your responsibilities are so needed that if you miss your task for the day, it messes with production entirely."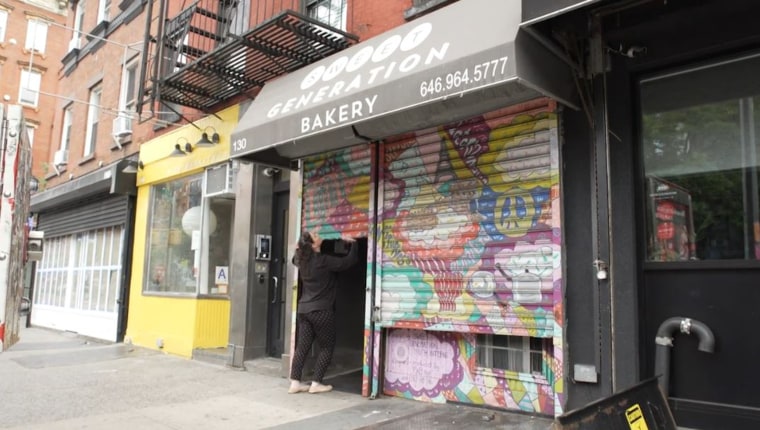 Fellow apprentice Lesly Carrasco, 18, said she'd never imagined interning or working at a bakery.
"I didn't know what to expect because I came from a small high school where the priority was never to do extracurriculars," she explained. "I never really got into internships like that. ... And when I got here, it was amazing."
Chasan is proud her program presents opportunities that bring her interns out of their comfort zones. She tries to help them develop self-confidence and fosters an environment in which they can pitch new ideas.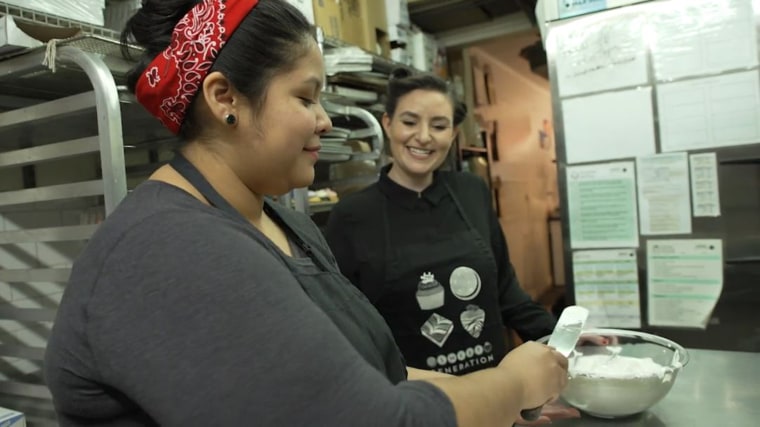 "Our model and our goal is to employ as many of the young people that we serve," Chasan said. "And so we really look for participants that demonstrate a commitment to learning and developing their skill set, those that demonstrate confidence and excitement about the position. And so we've been able to hire a number of both part-time and full-time former participants."
That's what happened with Yessenia Oporta. She began her internship at Sweet Generation in the summer of 2015. Now, she serves as the bakery's pastry cook and a counter associate, but she didn't expect to be hired back after her first bout.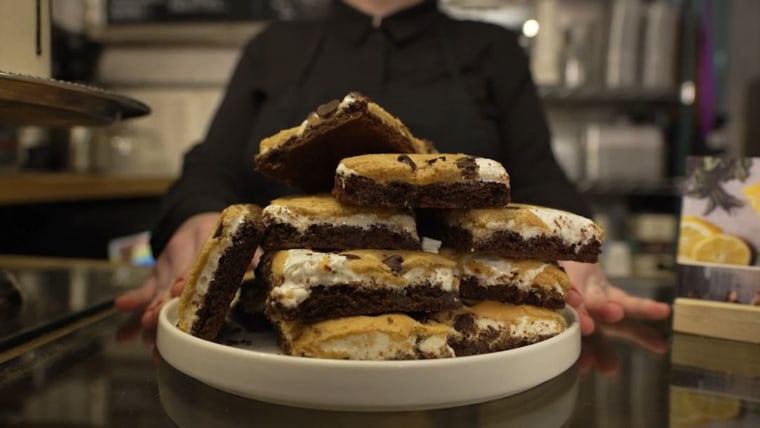 "I just kind of stopped in to say hi because I kind of missed being here," she said. "And then they're like, 'Hey, do you want a job?' And I was like, 'Of course. This is great; I already know how to work here and stuff.' So it was pretty awesome how that happened.'"
Oporta, 23, now trains new interns and passes on her experience and skills to them.
"Just a couple weeks ago, I was working with one girl in the front-of-house counter," she said. "After she had done her first transaction, she was so proud of herself. It was so cool to see because I feel like a lot of them lack that in their general day to day. So I feel like this is really a place where they get that confidence and sense of pride that they wouldn't otherwise."