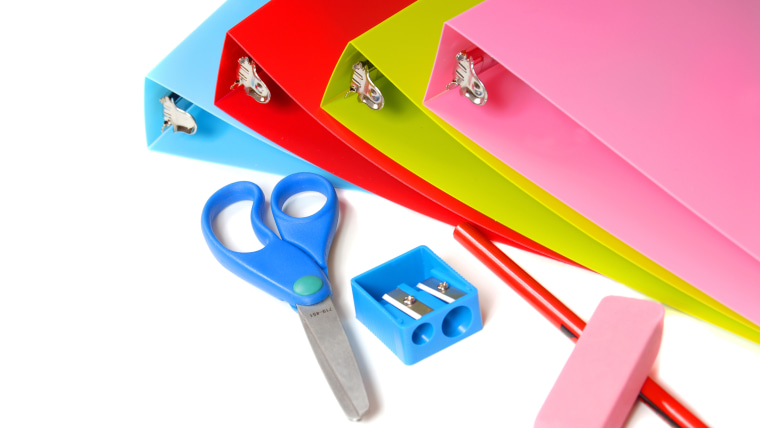 They say the early bird gets the worm—but how early does he have to be?

Back-to-school is going the way of Christmas, as retailers such as Lands' End are beginning to push next year's school necessities before many children have closed the book on the current semester.
The brand's email advertisement for school uniforms is the latest example of retailers inching their promotions ever earlier, this time in an effort to capture the attention of shoppers—who more and more are shifting their back-to-school purchasing as late as December.
"What you're seeing is retailers are going to do what they can to try to get consumers into the stores to shop, but the fact of the matter is they might not have much luck," said Britt Beemer, chairman of America's Research Group.
According to Beemer's firm, over the past few back-to-school seasons, a growing number of parents have said they would only buy what their kids absolutely needed before they started the new school year. They then shifted the rest of their purchasing to the holiday season, when they knew they can get the best deals, Beemer said.
According to his research, about 50 percent of parents are now taking this approach—double what the figure was three years ago.
"There aren't any parents that I can find who have even thought of back-to-school shopping, because for most kids, they haven't even gotten out of school yet," Beemer said.
According to Experian Marketing Services, back-to-school Web searches typically begin to spike in July, before hitting their peak in August. But Bill Tancer, Experian's general manager of global research, noted that consumer searches have been moving forward ever so slightly.
"If I use the holiday season as a proxy for what we've seen year over year, it's that searches keep getting earlier on the consumer side," Tancer said, adding that back-to-school still isn't experiencing this trend as strongly as the holiday season. "I think over time … consumers are becoming conditioned to the fact that sales are available all year round."
Though Beemer said these emails are likely to be ignored by consumers—particularly if they don't offer a compelling deal—Tancer said it's never too soon for retailers to get their brand in front of consumers. This is especially true considering moms' penchant to find a good deal, he said.
But for Adriene Huddleston, a mother of two from Longwood, Florida, that isn't the case. Huddleston said she prefers convenience over price, so instead of searching for the most deeply discounted school supplies, she purchases a boxed package of supplies from the school, which includes everything her 10-year-old son, Drew, and 8-year-old daughter, Edie, will need the following year. As for clothes, she picks up items all year round—meaning those back-to-school promotions are promptly ignored.
"It's annoying. I don't even pay attention or look," she said.
Tancer said certain items make sense to advertise early, including high-price items such as tablets or laptops, so consumers can start budgeting early. They also include dorm room decor, as college-bound students typically go back to school earlier and are excited to decorate their own space, often for the first time.
In line with this trend, Target has already dedicated the home section of its website to dorm-room goodies. Target spokeswoman Jenna Reck said the retailer also launched its college registry this week "to help students easily create a list of everything they need for college." It also allows families and friends to see what items are on the student's list, making graduation gifts easier.
Target will begin to market its back-to-school initiatives in July, in line with previous years.