By creating digital billboards that blended beautifully into their natural background, an artist gave Boston-area drivers their moment of zen this summer as they slogged through their commutes.
Brian Kane rented two digital billboards on Route 95 north in Wakefield, Massachusetts, and nearby Route 93 south in Stoneham from the end of June until July 26 to display artistic renderings of nature during the day and images of the moon at night.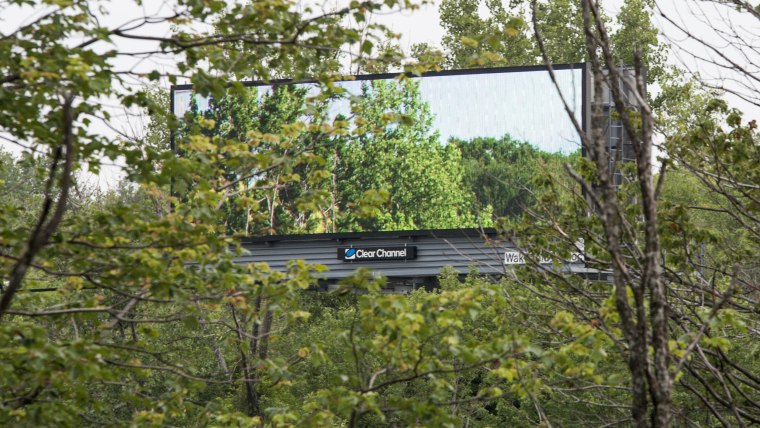 "I started to think, what would it mean if the real world was Photoshopped?" Kane told TODAY.com. "We're so used to seeing everything on print and screen as Photoshopped, so how could I simulate that? A lot of what people do in Photoshop is cover things up and take out blemishes, but I wanted to put something back in."
RELATED: Video says kids should put down their devices and appreciate nature's beauty
"I also like making public art for regular people," he added. "More than anything, I just wanted it to be beautiful and give that to somebody on their drive."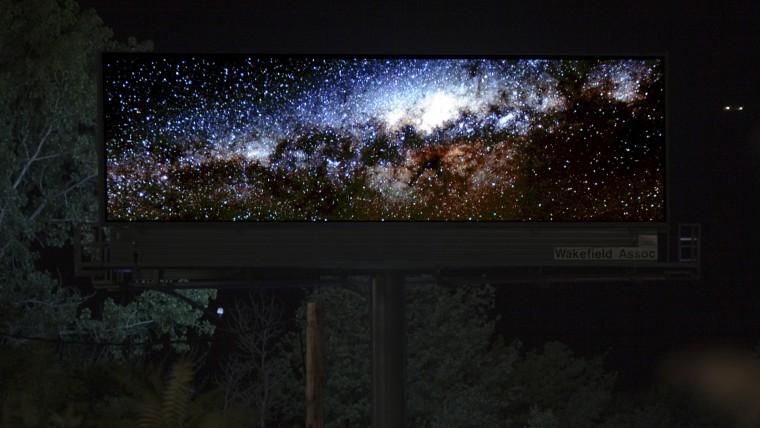 Kane, who has been an artist for 30 years, called the project "Healing Tool" after the instrument on Photoshop that allows users to correct errors or blemishes. He spent a month scouting locations and doing mock-ups of billboards in a 50-mile radius around Boston before settling on the two he chose.
"I wanted something close to me so that I could document it and work on it interactively,'' said Kane, who lives in Cambridge. "Those two had interesting backgrounds and were in interesting places, in proximity to each other. They also get hit by a lot of traffic. I looked at some that were urban, but if I did that, they were going to have be of buildings in order to blend into what was behind them, so I felt it was more visually interesting to use the nature shots."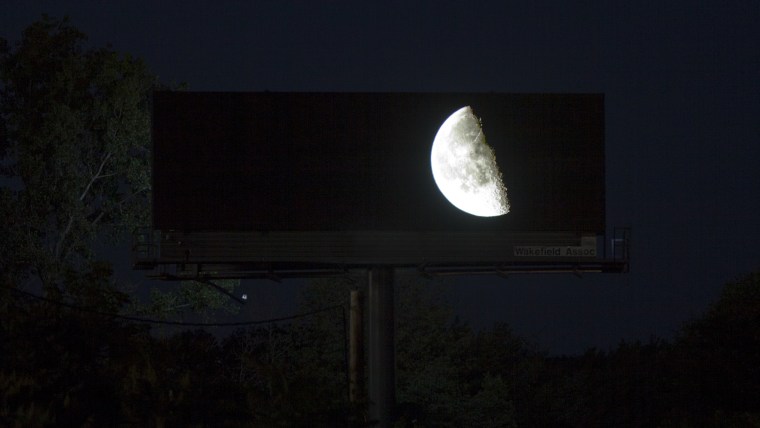 He said he worked with billboard owners Clear Channel to pay an affordable figure, which he declined to give, to rent the billboards for four weeks.
RELATED: Don't let technology rob kids of social skills
"I did it anonymously, and it was funny because I had people come up to me and call me and tell me, 'There's this thing up on the freeway and you need to see it. It looks like something you would do,''' he said.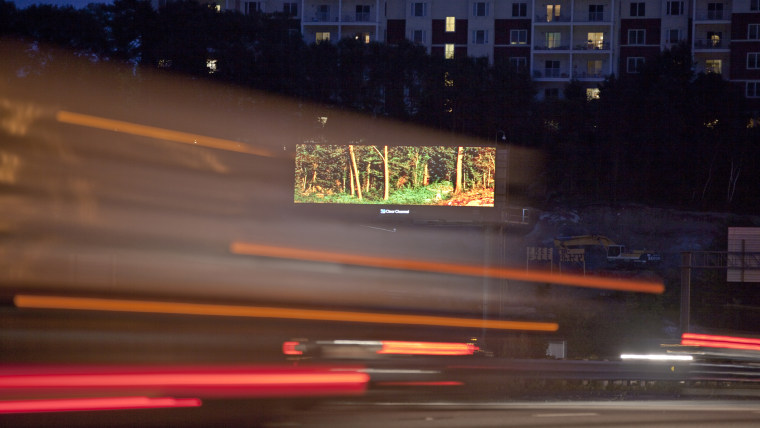 Kane also wanted to give drivers a break from seeing ads on billboards.
"The nature of advertising is they're always asking you for something or trying to sell you something, so by taking that away, it's a relief for people,'' he said. "You don't have to buy anything. Just enjoy this moment with this incredible piece of technology."
Follow TODAY.com writer Scott Stump on Twitter and Google+.