Sunglasses from big designer names like Gucci, Chanel, Prada and Ray-Ban can cost hundreds of dollars a pair. But are they worth the price?
On the streets of New York, TODAY national investigative correspondent Jeff Rossen and the Rossen Reports team challenged passersby to guess which of two pairs of sunglasses was a designer pair costing hundreds of dollars, and which cost only $6.99. The results were revealing.
But of course, looks aren't everything: What about the 100 percent UV protection that both expensive and cheap sunglasses promise?
Luxe for less: Where to find stylish sunglasses for summer
The Rossen team took an assortment of both expensive and cheap sunglasses to the official eye center at the University of California, Berkeley for assessment by optometrist Dr. Dennis Fong. His sensor found that both expensive sunglasses and pairs that cost under $10 at a souvenir shop delivered 100 percent UV protection. "Bottom line is, at any price point you can get the 100 percent UV protection," Fong said.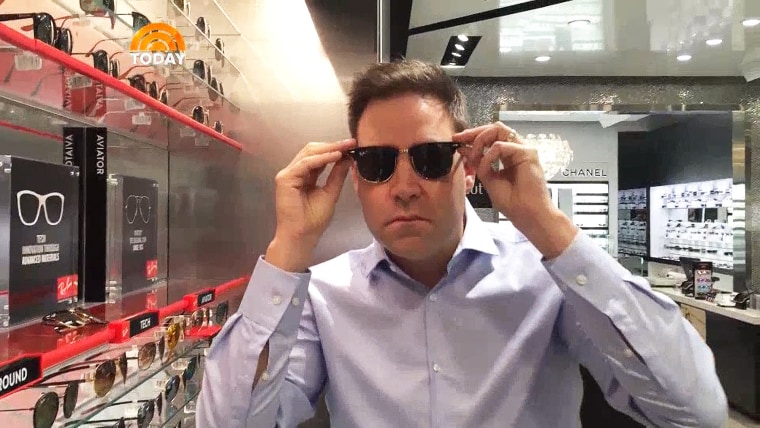 The takeaway: Look for the sticker that says '100 percent UV protection" or "UV 400," which means the same thing. Your eyes will be fully protected — no matter what the price tag says.
To suggest a topic for an upcoming investigation, visit the Rossen Reports Facebook page.