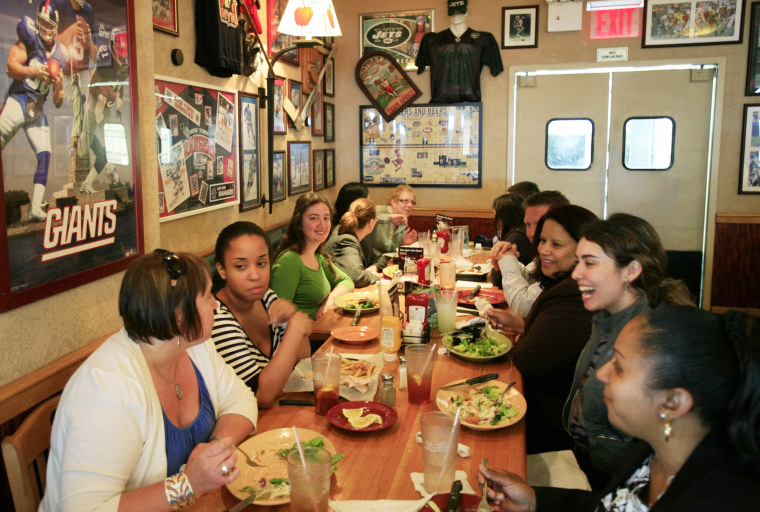 In a dining environment where cellphones have become as ubiquitous as breadbaskets, one recent trademark filing stands out. Applebee's, the casual-dining chain that serves more than a million people a day, has submitted an application for something called "No tech Tuesday." Restaurants often file trademark applications before announcing programs or new items.
The company declined to elaborate but said it has no concrete plans right now for "No tech Tuesday."
Spokesman Dan Smith said Applebee's  would not be asking customers to turn off their phones, iPads or other tech gadgets. Neither would it change the company's plans to install 100,000 tablets on every table at more than 1,800 of its U.S. restaurants by the end of the year.  According to a recent press release, the tablets will allow customers to pay at their table, add additional drinks, desserts and other menu items to their order and play a selection of games and music. 
"What it isn't, is anything in the future that would have any connection to the restaurant," Smith said of "No tech Tuesday." He noted the company regularly files applications for things that are related to social media, online ordering or marketing "It could be any number of those things."