Apple chief executive Tim Cook announced he is "proud to be gay" in a first-person story published Thursday by Bloomberg Businessweek. With his announcement, he becomes the first Fortune 500 chief executive to come out publicly.
"While I have never denied my sexuality, I haven't publicly acknowledged it either, until now. So let me be clear: I'm proud to be gay, and I consider being gay among the greatest gifts God has given me," Cook writes.
Although he said many of his Apple colleagues know about sexual orientation, the essay marked his first public acknowledgement of the topic.
Cook moved into the chief executive role in 2011 to succeed his friend and Apple founder Steve Jobs shortly before his death.
Bloomberg Businessweek editor Josh Tyrangiel described Cook as an extremely private person.

"He's long balanced his desire to be private and to do his work with that question, what are you doing for other people," Tyrangiel told TODAY. "Ultimately, he determined it was worth sacrificing some of his privacy to step out, if him saying that the CEO of Apple is gay can help other people."
In the essay, Cook says it wasn't easy to come out publicly but provides detailed explanations why he did so: 

"Being gay has given me a deeper understanding of what it means to be in the minority and provided a window into the challenges that people in other minority groups deal with every day. It's made me more empathetic, which has led to a richer life. It's been tough and uncomfortable at times, but it has given me the confidence to be myself, to follow my own path, and to rise above adversity and bigotry. It's also given me the skin of a rhinoceros, which comes in handy when you're the CEO of Apple."
"I don't consider myself an activist, but I realize how much I've benefited from the sacrifice of others. So if hearing that the CEO of Apple is gay can help someone struggling to come to terms with who he or she is, or bring comfort to anyone who feels alone, or inspire people to insist on their equality, then it's worth the trade-off with my own privacy."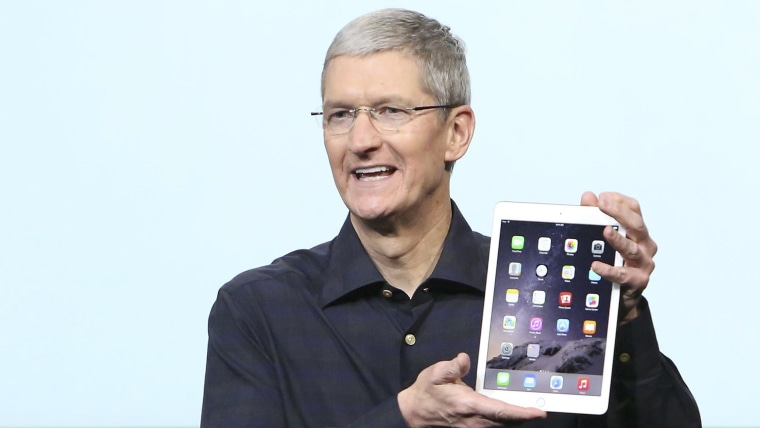 "Part of social progress is understanding that a person is not defined only by one's sexuality, race, or gender. I'm an engineer, an uncle, a nature lover, a fitness nut, a son of the South, a sports fanatic, and many other things. I hope that people will respect my desire to focus on the things I'm best suited for and the work that brings me joy."
Earlier this week, Cook urged his home state of Alabama to do more to protect gay rights, saying the state was "too slow on equality" for the lesbian, gay, bisexual and transgender community.
Cook noted in his essay that Apple has long advocated human rights, pointing out its support for a workplace equality bill before Congress and similar efforts in California and Arizona. 
"We'll continue to fight for our values, and I believe that any CEO of this incredible company, regardless of race, gender, or sexual orientation, would do the same. And I will personally continue to advocate for equality for all people until my toes point up."

Social media reacted quickly, hailing Cook as a role model for both youth and corporate leaders:  
Follow TODAY.com writer Eun Kyung Kim on Twitter.