It's still early enough on the West Coast, so if you left your (sweet) heart in San Francisco or elsewhere in the Bay Area, you can surprise them with a free box of chocolates, delivered via an iOS app courier service.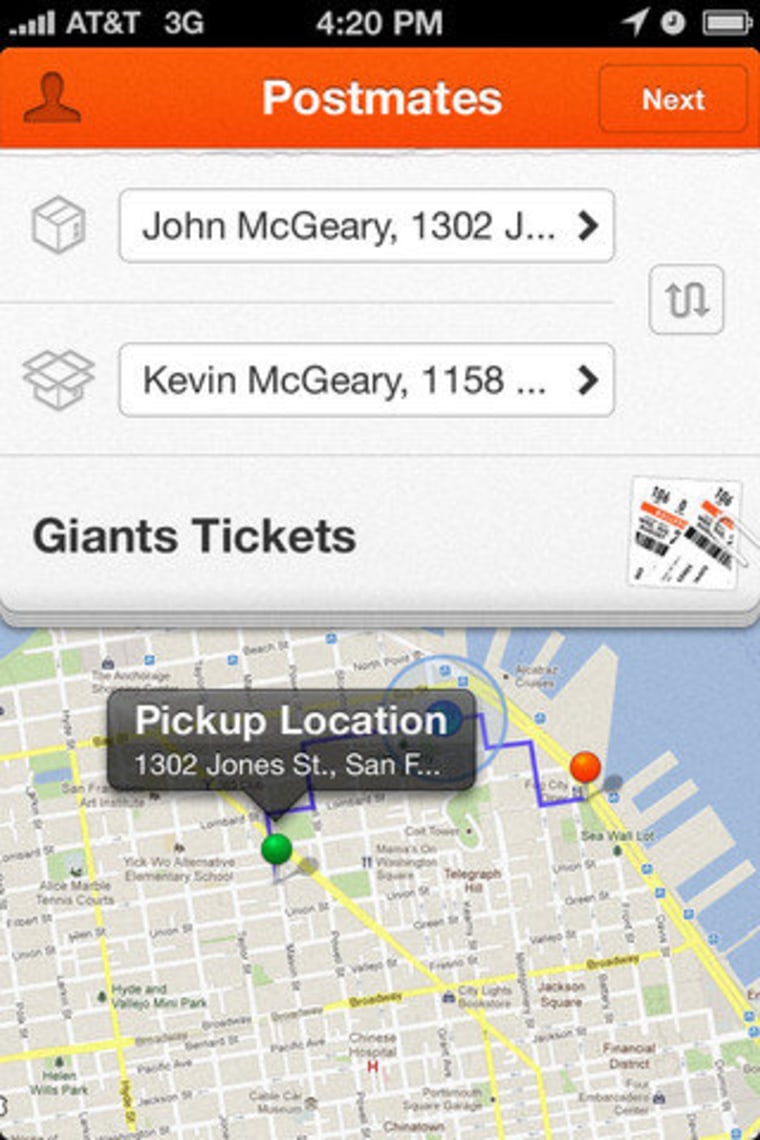 Postmates is "an on demand delivery service that connects couriers & bike messengers within a city to anyone who needs to ship anything, from a birthday card to a refrigerator." And for today, they can be your personal love delivery service, if chocolate and being thoughtful make any kind of impression with the one you covet.
Postmates spokesperson Shirley Hornstein told us the service started the promotion at 8 a.m. and have given away 26 boxes of chocolates so far, with a cap of 250 on a first come, first serve basis.
"We just wanted to do something nice on Valentine's Day and free chocolates sounded like a great idea," Hornstein said.
And lest you think they went for the run-of-the-mill drugstore chocolates, rest assured your beloved is going to get the good stuff. The chocolates are gourmet artisan chocolate boxes from a local chocolatier, Christopher Elbow, which usually retail for $10.
For Valentine's Day, the service is free, but usually it's a $15 flat fee in San Francisco and $25 to send something to the East Bay/South San Francisco areas.
If you have an iPhone, iPad or iPod Touch, go directly to the site to get started on making that special someone feel even more special. (Besides, you'll need a special code for this offer if you're going to pull off being a love god or goddess for a day.)
More stories:
On Twitter, follow Athima Chansanchai, who is also trying to keep her head above water in the Google+ stream.