Indoor sky-diving, a suspended glass capsule and robotic bartenders. No, this isn't the making of a hot, new spy flick, but rather the latest high-tech cruise ship that's hitting the waters.
Initially unveiled in April, Anthem of the Seas, the largest cruise ship ever to sail year-round from the New York area, is home to some of the latest innovations in cruising technology and entertainment. The second ship from Royal Caribbean's Quantum class — following last year's Quantum of the Seas debut — Anthem arrived in New York Wednesday.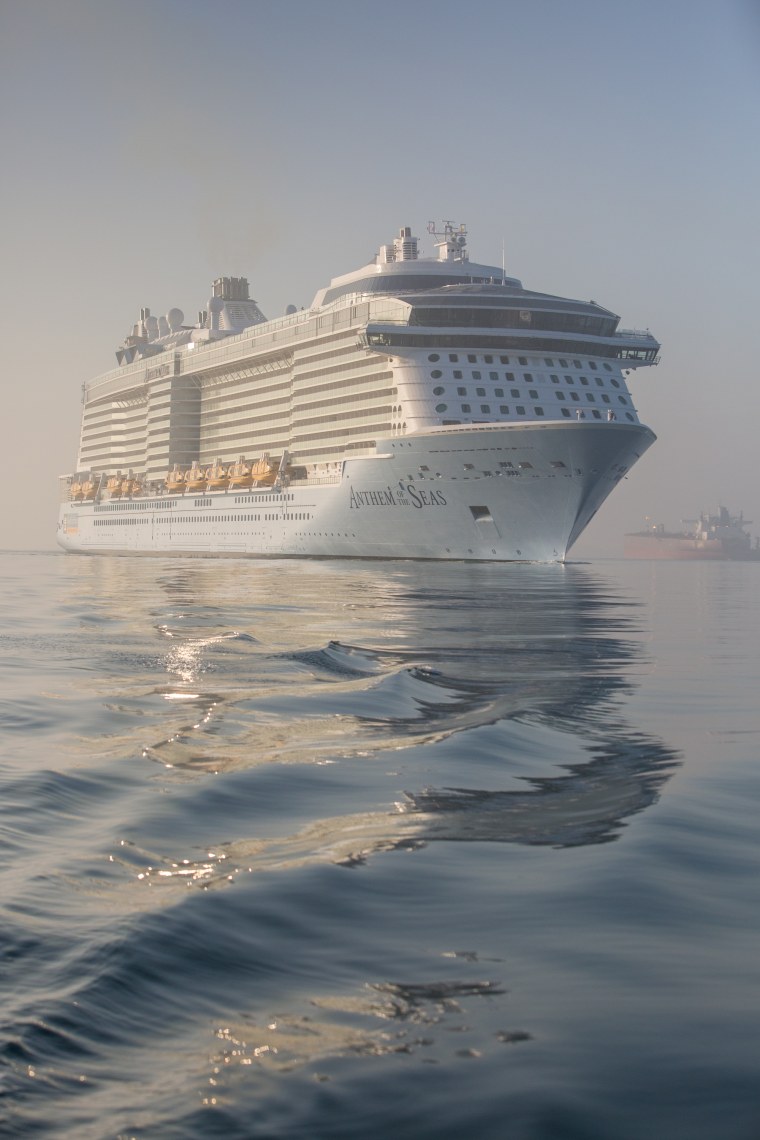 "It's wonderful to welcome Anthem of the Seas to the Royal Caribbean family of ships," Michael Bayley, president and CEO of Royal Caribbean International, told TODAY. "Just like every Royal Caribbean ship, Anthem of the Seas will deliver to guests its own distinctive set of amazing adventures, whether sailing in the Mediterranean or the Caribbean."
RELATED: Navigating the waters of high-end cruises: What do you get on a $100,000 voyage?
The 168,666-ton ship will provide journeys, ranging from five to 12 nights, to some of the most beautiful destinations like the Caribbean, Bermuda and Bahamas. But it's what's on board that has everyone talking.
While typical cruises tend to have a reputation for cramped quarters, Anthem has spacious staterooms that would rival any five-star hotel. Some even have two levels, while others have virtual balconies so passengers can experience a view from interior rooms.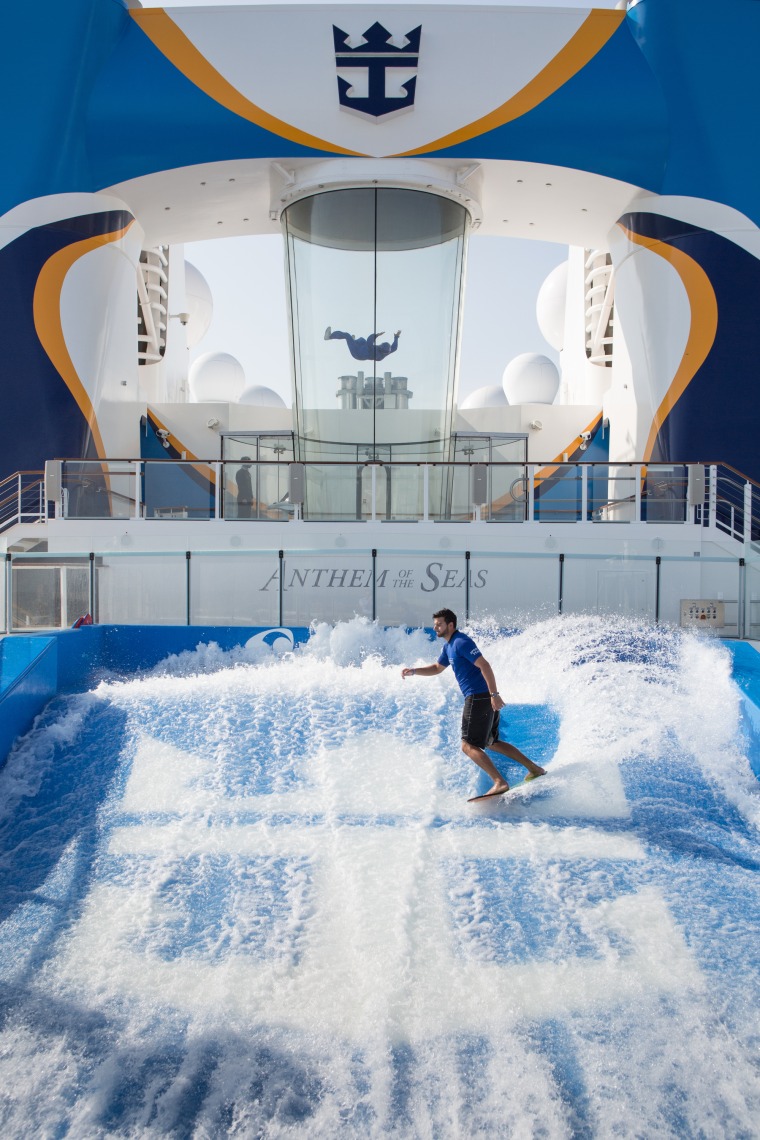 Another highlight on this cruise ship is its over-the-top activity areas. You can play basketball, go roller skating or ride bumper cars at the SeaPlex, and keep swimming even in bad weather with a glass-covered "magrodome" over one of the pools.
RELATED: Where you should be traveling in 2016
"When we designed (the class of ships that includes Anthem), we designed it with the concept of all-season cruising," Bayley said in an interview. "We've got more architectural flexibility to protect people from the elements when the weather is not so great."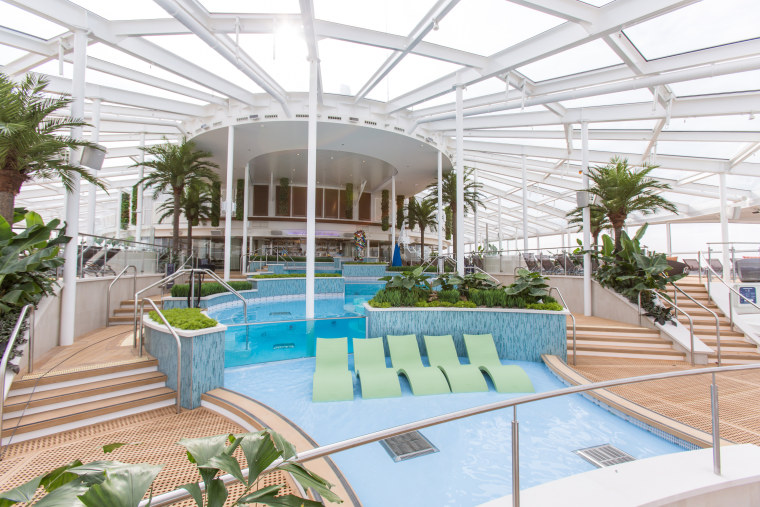 Defying nature is all in a day's work. Not only can you swim in the rain, but you can also get a feel for sky-diving while on board in the middle of the ocean. The RipCord by iFly is a sky-diving simulator that gives you the feeling of flying without ever getting in a plane.
You can also catch a wave on the FlowRider, a 40-foot surf simulator, or get a bird's-eye view from 300 feet above sea level (nearly as tall as the Statue of Liberty) in a suspended glass capsule called North Star. "We've always broken the mold with each successive ship we build, and Anthem of the Seas is no different," Bayley told us.
RELATED: What are New York's top restaurants? Here are the latest Michelin rankings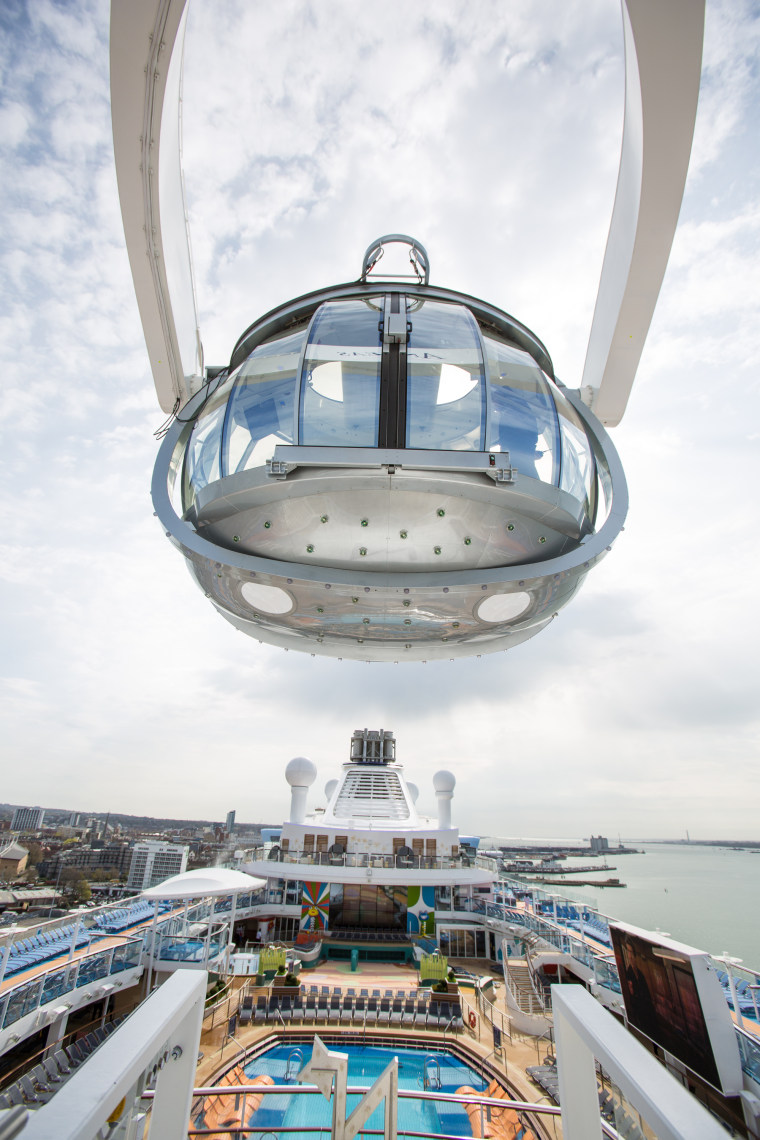 Of course, the ship provides classic experiences like musical productions, decadent dining options, movie screenings, spa services and nightlife. But they've even taken that up a notch by creating a bar that uses robots for bartenders, and offering concierge capabilities from your cell phone.
The Nov. 22, eight-night voyage to the Bahamas has already sold out, but there are more trips available into 2016.