Just days ago, news broke of a never-before-seen photo that investigators said could be proof that aviator Amelia Earhart and her navigator, Fred Noonan, crash-landed in the Pacific 80 years ago. And now, there's another theory: According to a National Geographic exclusive, researchers may have discovered where Earhart died.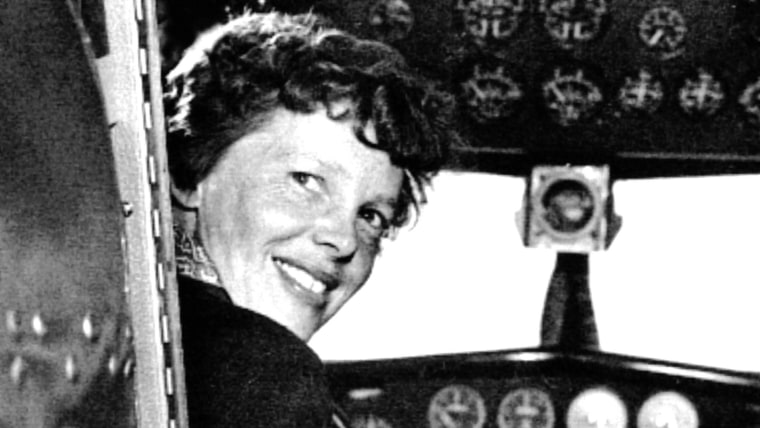 In a special expedition sponsored by The International Group for Historic Aircraft Recovery (TIGHAR) and the National Geographic Society, four bone-sniffing dogs were brought to Nikumaroro Island, Kiribati, to find DNA evidence that tests what they call the Nikumaroro hypothesis — that Earhart and Noonan landed on the uninhabited island when they were actually aiming for Howland Island.
The border collie dogs named Marcy, Piper, Kayle and Berkeley were brought to the island and specifically introduced to a ren tree site where subsequent excavations have indicated an American castaway could have been present. Remains of campfires, U.S.-made items such as a jackknife, a woman's compact, a zipper pull and glass jars have all been found around the area.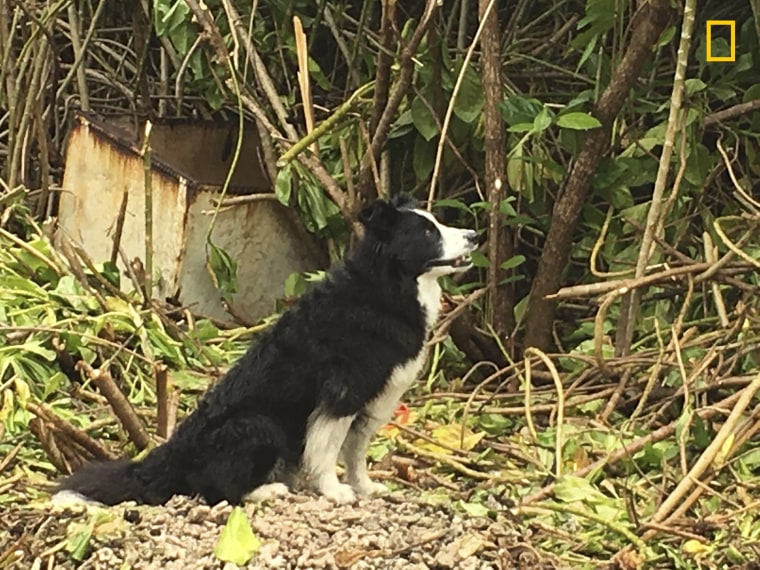 And now it seems as though there are possible human remains. At the site, all four dogs indicated they had detected the scent of human remains. Researchers say it's clear that someone died beneath the tree, and it's possible it was Earhart or Noonan.
Archaeologist Dawn Johnson and physician Kim Zimmerman gathered soil from around the tree, and arrangements were made to send the samples to a DNA lab in Germany. Results may be returned within the coming weeks.
Tom King, TIGHAR's senior archaeologist, also plans to send a team to Tarawa, Kiribati's capital, to pursue a story that the bones first found beneath the tree in 1940 somehow ended up in a post office.
While it's still not clear if this is where Earhart — who disappeared July 2, 1937, at the age of 39 — died, one thing is for sure: We'll all be on the edge of our seats waiting to find out.
For more on this story, visit nationalgeographic.com.
Corrections and Amplifications: An earlier version of this article suggested this expedition's findings might corroborate the recently uncovered photo allegedly depicting Amelia Earhart and Fred Noonan after their crash. In fact, these findings suggest an alternate theory.