When it comes to back-to-school shopping, there are seemingly two kinds of parents: The early-bird bargain hunter who's done by July, and the perennial procrastinator who races through stores cursing the calendar in a haze of panic and adrenaline.
"Actually, most parents are both of those things," noted consumer psychologist Kit Yarrow of San Francisco. "Initially there's the earnest phase, when you have all your good intentions and the world seems sane. And then suddenly you're at the end of August and there's panic. Everyone's in the same boat."
Yarrow, author of Decoding the New Consumer Mind (Wiley, 2014) said early birds tend to find a better selection of merchandise, whereas procrastinators are rewarded later on with the season's deepest discounts.
"If you have picky kids who have to have a backpack with just the right look, or want notebooks in a certain color, shopping early is a good strategy," Yarrow said. "But a lot of people leave it to the last minute. To me, the deals aren't worth it. People are fighting the crowds and scrounging for picked-over merchandise, and sometimes they're only saving $20."
In fact, marketing experts say the late-August shopping ritual is becoming somewhat obsolete these days anyway, due to the lengthening retail season. Stores are offering back-to-school sales all summer long in a calculated effort to compete with online retailers for consumer attention. And it's working.
But is this advantageous to consumers? Avid bargain-hunter Marcia Turner, from Pittsford, New York, says yes. Clipping coupons and chasing down deals all summer is a great way to save a substantial amount of money.
"Penny pencils, folders for 20 cents – I get a lot for very little," she said. "Every week I'm checking to see whether there's something my children will need for school, so I won't have to pay full price for anything."
Despite the influx of summer sales, however, research shows a pattern of steady yearly gains in American families' back-to-school spending. According to a July survey by the National Retail Federation, this year the average family with children in grades K-12 will spend $669.28 on back-to-school apparel, shoes, supplies and electronics. That's an increase of 5 percent over last year's total of $634.78.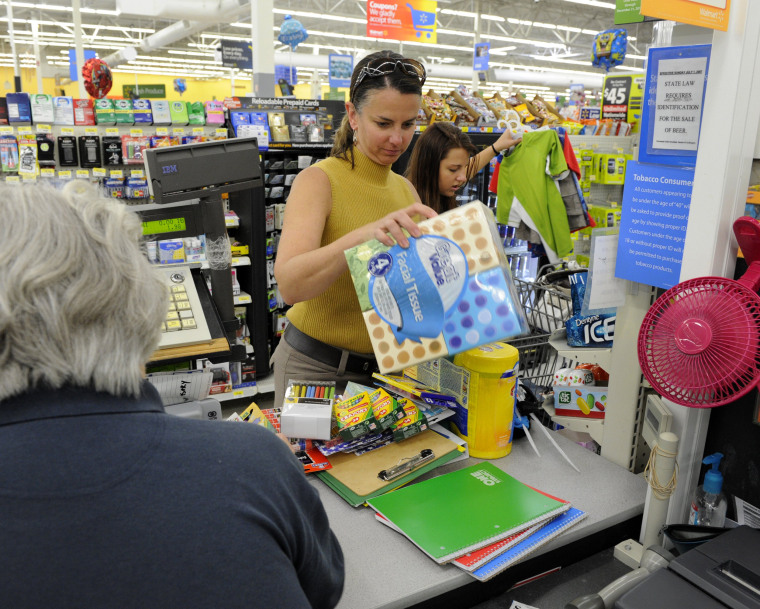 Marlene Morris Towns, a professor of marketing at Georgetown University and a member of the Association for Consumer Research, said the recession has been a key factor in the way retailers and consumers play cat-and-mouse.
"After the economic downturn of 2008, and with the increase in online shopping, retailers are trying to find ways to get customers to return to their stores," she said. "They maximize what they make from consumers by getting the shopping season started earlier."
In other words, what consumers are seeing is retail strategy at work. Offering sweet deals in June and July rewards early-bird shoppers while increasing profit margins for retailers; later, customers can save even more money in the end-of-season sales. It's a win-win situation, right?
Not necessarily. If retailers are simply testing their boundaries, Towns said there could be push-back from consumers, which in turn may dictate the length of shopping seasons in the future.
"When some stores decided to extend Black Friday to Thanksgiving night, there was a lot of resistance from consumers," she said. "Back-to-school is the same thing, because it weighs the retailers' self-interest against the consumers' right to experience the freedom of summer and spend time with family."
Nichelle Pace, a mother of two from Sicklerville, New Jersey, calls back-to-school reminders "unnecessary pressure."
"I hate it when Back-to-School ads are slammed in your face as soon as Fourth of July is over," she said. "We're just getting into the groove of summer. Yes, I understand getting a jump start on your shopping, but those early ads totally give me angst. I tune it out till August."
Still, many parents feel the annual back-to-school shopping trip helps ease the transition from summer to September. True, said Pace, but insisted the idea of a "shopping frenzy" is simply hype generated by retailers.
"I usually get a new bookbag and a new pair of sneakers for each kid, and the typical supplies on the school list," she said. "What's the big fuss about?"