It's the National Parks Service's centennial anniversary, and to mark the big event, TODAY's anchors are setting out on some incredible outdoor adventures.
Natalie and Jenna hit three beautiful Florida parks on Monday, while Al and Matt went on an journey of their own on Tuesday, heading to White Sands National Monument and Carlsbad National Park.
Next stop: Al made his way to Alcatraz Island and Sequoia National Park in California.
On the first leg of his trip, Al visited the famous island that's home a lighthouse, military fort and, yes, one legendary and long out-of-service federal penitentiary.
The massive facility, known as "The Rock," housed some of the most notorious criminals in U.S. history — from James "Whitey" Bulger to Al Capone — before closing its cell doors in 1963.
Now Alcatraz is a major tourist attraction, drawing more than a million visitors each year.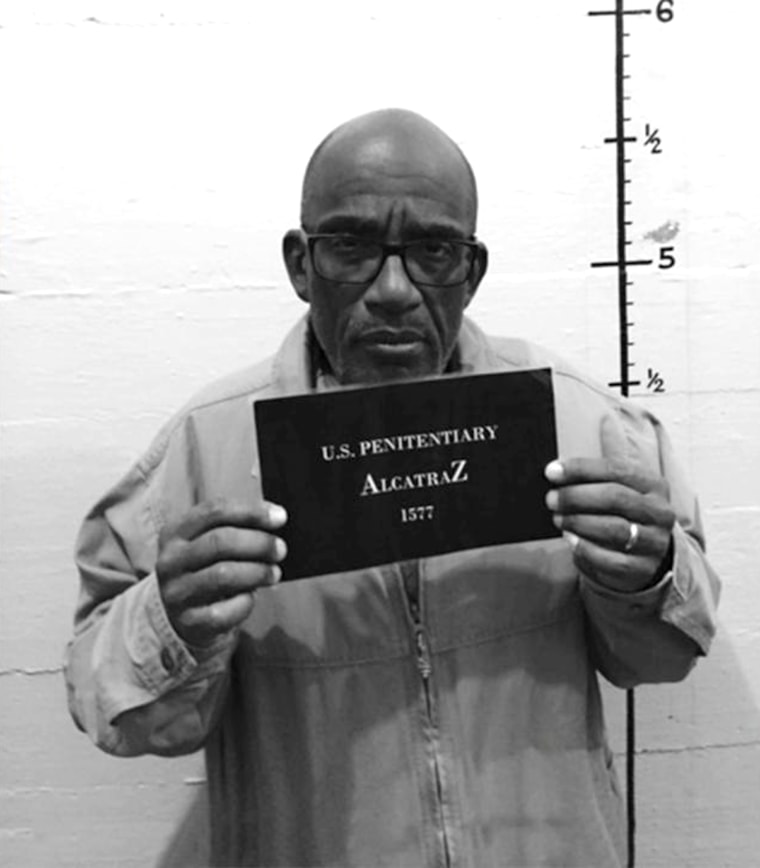 Al managed to escape from Alcatraz, eventually going from the big house to some really big trees.
Sequoia National Park is called The Land of Giants due to the towering timbers that fill the landscape. But Al wasn't alone among the giants — his daughter Leila, a self-professed "city kid," came along to camp out under the canopy of sequoias.
Leila leaves for college next year, so her dad was thrilled to have the chance to go on their first-ever camping trip together at such a spectacular site.
And one of the sights they took in at the park was the impressive General Sherman — the largest tree in the world, with a trunk that weighs in at over 1,400 tons.
Tune in Thursday to see Dylan Dryer and Sheinelle Jones Acadia take a trip to Acadia National Park in Maine.
Follow along with our 100 Years of National Parks series and join in on the conversation using #NationalParksToday.