Over the years airlines have implemented charges on everything from checked bags to in-flight meal service, adding to passengers' frustration amid cost-cutting measures of modern-day travel. Now, some companies are stepping into more scandalous territory by implementing child-free zones.
Indian budget carrier IndiGo recently announced it will offer "Quiet Zones" on its planes where children under the age of 12 are forbidden. "Keeping in mind the comfort and convenience of all passengers, row numbers 1 to 4 and 11 to 14 are generally kept as a Quiet Zone on IndiGo flights," the company said in a statement. "These zones have been created for business travelers who prefer to use the quiet time to do their work." In addition, children are not allowed to sit in seats with additional leg room.
RELATED: Frightening video shows plane struggling to land in vicious crosswinds
Incredibly, IndiGo isn't the first airline to attempt such a strict section. Malaysia Airlines, AirAsia X and Singapore's Scoot airline all introduced kid-free zones on their flights in recent years. As of now, no U.S. carriers haven't even brought the possibility to the table, but is it just a matter of time?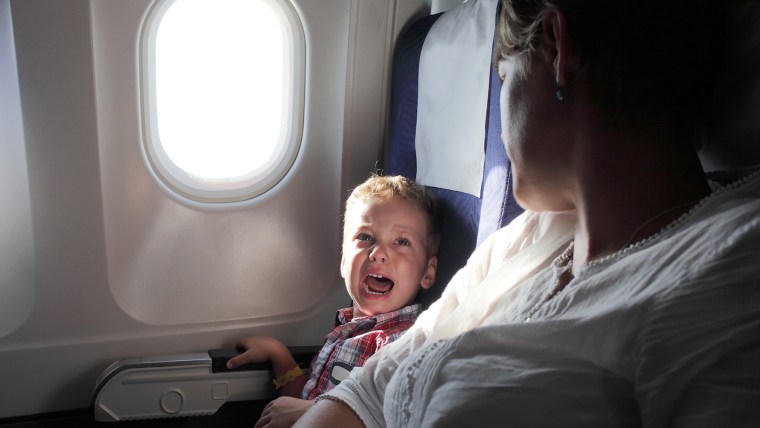 "It'd be a logistical nightmare for airlines to sell child-free zones, and I think this is more of a gimmick than anything," Airfarewatchdog.com's George Hobica told TODAY. Though that doesn't mean it couldn't happen in the future. Other transportation companies like Amtrak offer quiet cars to their customers, and some studies show that more and more people are asking for child-free zones.
RELATED: The 60 best places to eat in the US
Obviously, there's mixed feelings about the latest announcement from IndiGo. "The policy is discriminatory," one customer told the Hindustan Times. "It means that you cannot ask for more leg space while traveling with your children." Another commented, "It's clear that they do not want children to disturb fliers paying extra for these (premium) seats." Meanwhile, others voiced their support for the move. "I'm a mom, and I would 100 percent buy a ticket in the child-free zone," said one Twitter user.
"Totally agree with #childfreeflights I would gladly pay extra for a separate section on the plane," wrote another.
RELATED: How this baby earned a whopping 1 million airline points on a single flight
"Of course people would love to avoid screaming, crying kids on flights, but it just isn't practical from an operations perspective," added Hobica. "And just like when airlines had smoking sections, if you're only a row or two away from the kids-free zone, you'll still be bothered by a child with strong lungs because like smoke, sound carries.
"The best solution is for parents to bring a supply of foam ear plugs for seat mates and for seat mates to bring noise-canceling earphones with the Led Zeppelin at max volume."