In celebration of Immigrant Heritage Month, Airbnb has announced an exciting opportunity for one lucky winner and their guest to spend the night on Ellis Island — for free.
The experience will take place on Monday, June 29. According to the listing, it will include a "curated, themed meal with a few surprise guests in Ellis Island's Great Hall, the same spot where immigrants lined up in hopes of capturing their piece of the American dream."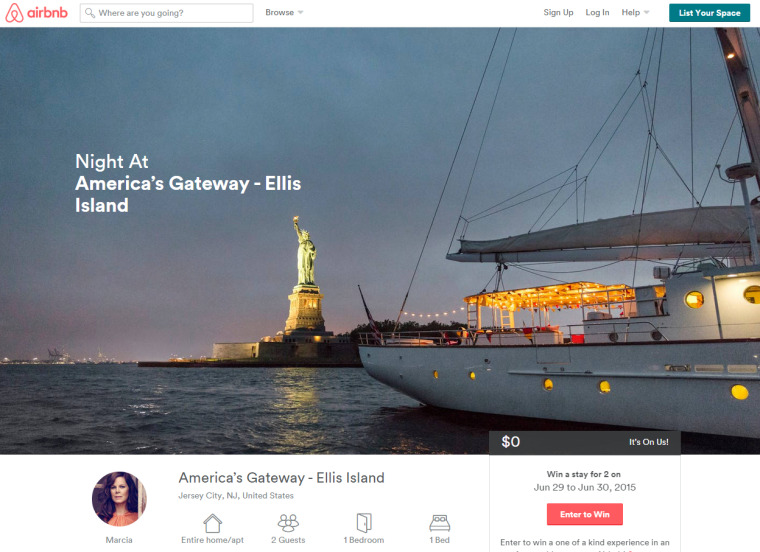 Guests will also receive a private, after-hours tour of the grounds and museum, and a genealogist will help them research their own ancestors who came through Ellis Island.
After that, a nighttime cruise around the city on the Arabella yacht will allow for plenty of Manhattan skyline viewing, and when it's time to tuck in and get some sleep, guests will dock and sleep right there on the boat.
The contest, "Night at America's Gateway — Ellis Island," is also hosted by CBS's upcoming "Code Black" star Marcia Gay Harden.
"Some of my favorite people in the world (my family) immigrated to the U.S. through Ellis Island, so the history here is something that is so beautiful and personal to me." said the Academy Award-winning actress.
Sound like something you'd want to do? All you have to do is enter here by June 20 and say why you should be the winner of this once-in-a-lifetime experience.