Claustrophobics, beware. There's a tiny house on the Airbnb market that's too good of a deal to pass up, but we mean it when we say tiny.
Coming in at just one square meter, a property in Berlin costs only one euro a night (the listing says $11 but because Airbnb charges a $10 minimum, they'll reimburse guests in cash).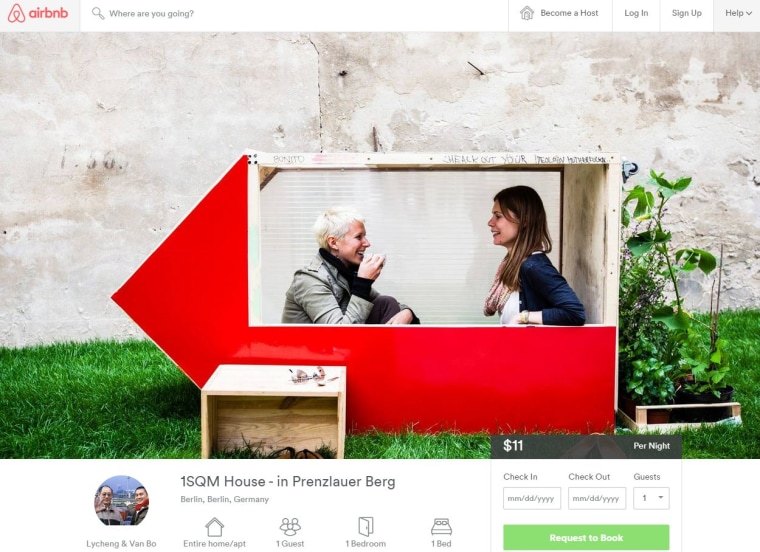 Architect Van Bo Le-Metnzel wanted to enable people from all over the world with low income but a big curiosity to experience Berlin, according to the listing. He came up with the most simple design possible: a small wooden waterproof construction that fits one person. There's a desk for your laptop, a chair and a mattress. There's also a slide-window and a lockable slide-door, plus wheels to take the house anywhere you want to go around the city. What more could you ask for?
The property comes with a home base, The Eastseven Hostel, where you can leave your luggage and use the kitchen and bathroom. The only thing guests need to bring is their sleeping bag.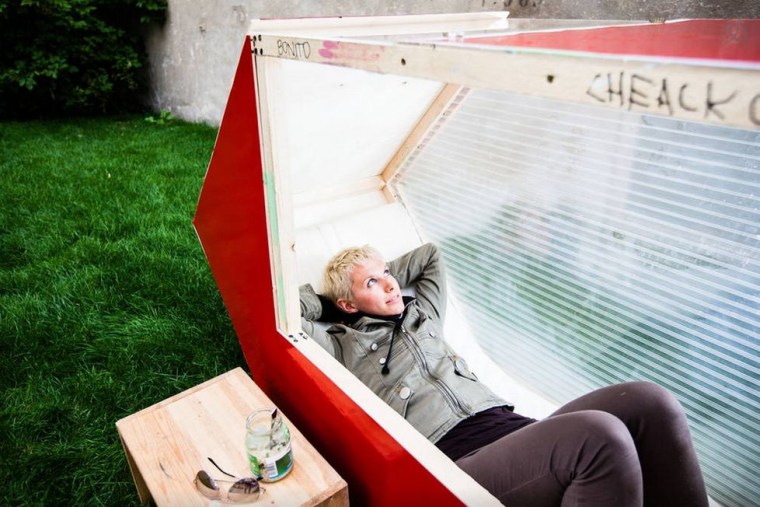 So, how does one snag this place for their next trip to Berlin? Since there's lots of competition for the cheap lodging, visit the Eastseven Berlin Hostel Facebook page or contact the owner via Airbnb and complete this statement: "I need the ONE SQM HOUSE because ____." The listing says that only original, awesome and provocative ideas will make the cut.
And if you're not up for doing this alone, you can apply with your friend for two houses. Seeing Berlin and experiencing this tiny house? Sounds like a trip you'll never forget.