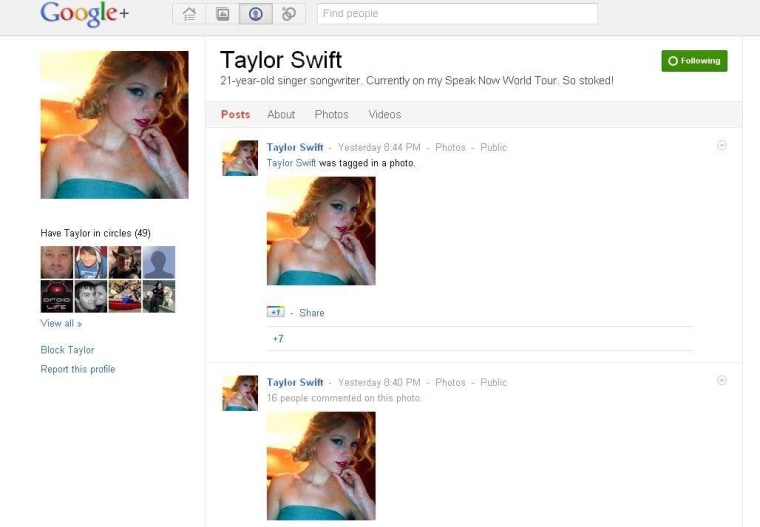 Seems like Google+ is all the rage lately, with Facebook friends and Twitter followers trying to get in on the action, especially now since invitations have been closed indefinitely. Anything that even remotely smacks of exclusivity must be pursued, despite no one quite knowing what to make of it yet.
Celebrities also wanted to see what all the hubbub was about, and made it in there, while the velvet rope has kept countless others out.
Phandroid made a list of links to celebrities with Google+ profiles, although the veracity of the profiles is still in question. Clicking on "Charlie Sheen" leads you to someone else. (But perhaps it's a younger version of him, since his tagline is "It's like a sober acid trip.")
On its Google+ profile, The Next Web asked "How long before the first celebrity joins the party? Who do you think will be the first one? Ashton Kutcher?"
One of the respondents tipped them off to the Phandroid list, and others who responded said they'd already seen Kutcher asking for an invite.
Of the Phandroid links that worked, the names that will best be known to the masses are Taylor Swift — who was upstaged by Kanye West during her Grammy acceptance speech — and hip hop's Soulja Boy — he of the platinum "Kiss me through the phone" single from way back in 2008 and the more recent "Crank that."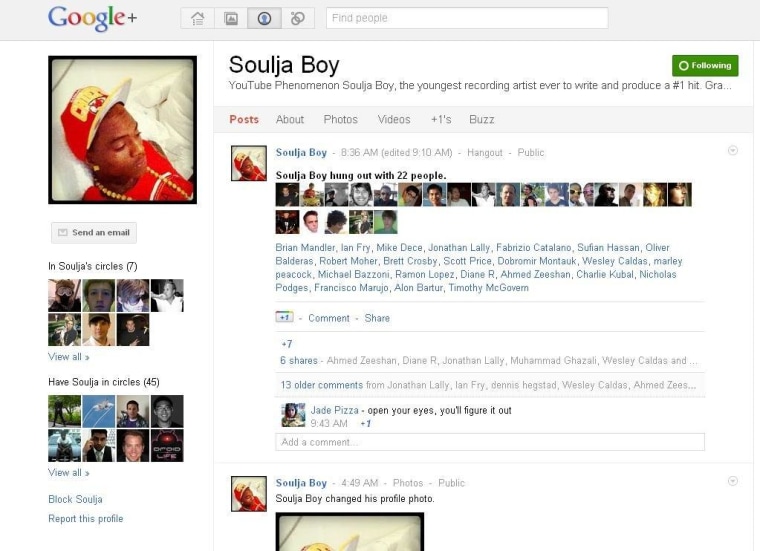 While Swift's profile is as skinny as she is, Soulja's is decently fleshed out for only a few days, and so self-promoting, we can believe it to be the real deal. (Swift's has already been removed, so we got that screenshot above just in time!)
UPDATE: Thanks, @lee94josh for giving us the heads-up that Swift's Google+ profile seems to be back up (as of 2:54 a.m. PT, July 2).
Phandroid also includes links to "Tech Celebrities" such as Mark Zuckerberg (who we think qualifies as a celebrity) and Google's Sergey Brin and Larry Page.
Who's in your circles?
More stories:
Check out Technolog on Facebook, and on Twitter, follow Athima Chansanchai, who, like you, is still trying to figure out Google+.