Going online to apply for a payday loan is convenient and confidential – but it's also risky, according to a report released Thursday by the Pew Charitable Trusts.

This first-ever national survey of payday loan borrowers found that a number of fraudulent, abusive and even illegal practices were often associated with these Internet lenders. The key findings:
32 percent of online customers report having an unauthorized withdrawal from their bank account

46 percent said the lender made a withdrawal that overdrew their checking account – twice the rate of those who borrowed from a payday loan store

30 percent said they were "threatened" in some way by the lender or a debt collector

39 percent discovered that their personal or financial information was sold to another company without their knowledge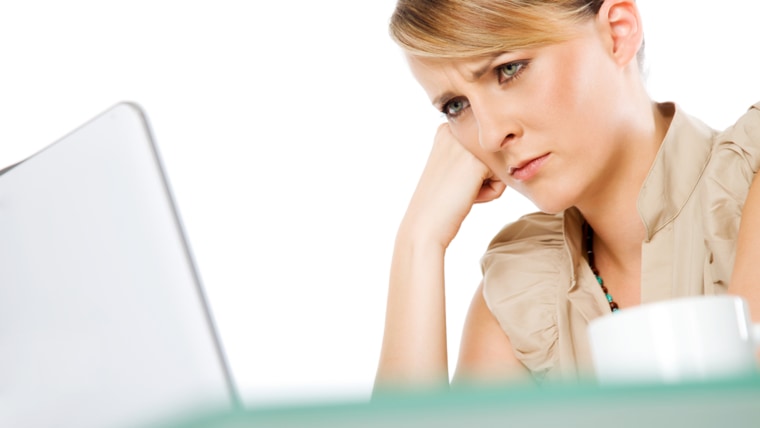 "Our report makes clear that abusive practices in the online payday loan market not only exist but are widespread," said Nick Bourke, director of Pew's small-dollar loans project.

Online payday loan companies have advertised aggressively in the last few years and it has paid off. Since 2006, revenue generated from these short-term loans tripled, topping $4 billion last year, the report noted.
As the industry has grown, so have the complaints.
Pew estimates about 90 percent of the payday loan complaints to the Better Business Bureau are for online lenders, even though just 30 percent of payday loans originate online. Most of these complaints deal with billing or collection issues and most are against online lenders that are not licensed in every state where they do business.

Pew points out that many of the problems it uncovered violate the guidelines of the industry's own trade group, the Online Lenders Alliance (OLA).
"While there are bad actors out there that should be identified and driven out of business, OLA and its members are working to ensure consumers are treated fairly and use the lending products responsibly, including providing assistance, such as a repayment plan, when consumers are unable to repay their loans," Lisa McGreevy, OLA's president and CEO, said in a statement.
Ads can mislead
Payday loans are advertised as short-term loans – typically a two-week, flat-fee cash advance. But all too often, that's not the case.
Pew researchers concluded that many online payday loans are designed to promote "long-term indebtedness" because they automatically renew at the end of the pay period – which results in an additional fee.
Nearly a third of the online borrowers interviewed by Pew said they discovered that the lenders only withdrew the fee and not the principal on the due date. As a result, they could make payments forever and never pay off the loan.
Keep in mind: Online payday loans are not a bargain. The typical fee for borrowing $100 for two weeks is $15 at a storefront and $25 online.
Online payday lending is different
In most cases, online lenders get their customers from lead generators, which are independent companies that place the ads and collect the personal information from the borrower. Lead generators sell completed applications, which often include checking account and Social Security numbers, to potential lenders.  
Even after a lender buys that lead, it can still be available for others to buy.
This exposes the borrower to unauthorized withdrawals and the potential for identity theft. As the report noted, "This practice of reselling leads creates opportunities for fake debt collectors and others to buy the information and attempt to collect money using aggressive tactics."
The Consumer Financial Protection Bureau is drawing up proposed rules to regulate the online payday loan industry. Pew said it would like to see safeguards that protect small-dollar borrowers from unscrupulous lenders, and apply rules that prohibit lending to customers who are unable to repay the loan.
The bottom line
Consumer advocates have long advised against payday loans because of the steep fees and the lump-sum repayment requirement. Pew's research shows that the average person who takes out one of these two-week loans is actually in debt for five months of the year.
This new report makes it clear that the potential for problems is much greater when the transaction takes place online rather than at a store. And if something does go wrong, it's often a lot harder to deal with it.
If you have a problem with an online payday lender, file a complaint with the Consumer Financial Protection Bureau.
Herb Weisbaum is The ConsumerMan. Follow him on Facebook and Twitteror visit The ConsumerMan website.