Looking for a new job can be stressful and discouraging. Often, the jobs we want feel just beyond our reach. Perhaps the listing calls for 10 years of experience when you only have seven, or you're less than fluent in a required computer program.
Whatever the case, some may give up before even applying, or feel less than confident submitting an application, certain they won't get the gig.
But career experts encourage job seekers to take a proactive approach, and offer the following tips to help you nab your dream gig.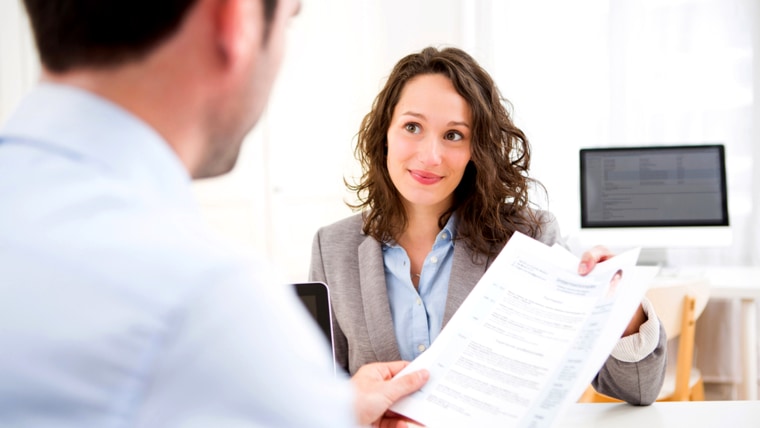 1. Requirements are more like 'wish lists'
Scrolling through a job's list of requirements is often when job seekers feel the most anxiety. But try and see the list less as "requirements" and more as the employer's "wishes."
"A job description may require a MBA [plus] 10 years of a job experience, [and] if a candidate doesn't have both of these, they will often walk away from the opportunity," Angela Copeland, CEO of Copeland Coaching, told TODAY.com.
"But in reality, the job description is a wish list of qualifications the employer would like to have. They will often hire the candidate who's the best fit with the organization, rather than a perfect match to the [desired] resume."
RELATED: Do you or someone you know have Career Compulsive Disorder? Take this quiz!
2. Value quality — over quantity — of experience
Work experience is paramount, but the quality of one's experience can be a better sell than their number of years.
"Discuss your experience in terms of the quality of the roles you had — three years of direct experience related to the position could be described as stronger than five years that were in the field, but maybe not directly related to the job," Katharine Brooks, executive director of personal and career development at Wake Forest University, told TODAY.com.
"Always indicate the skills and knowledge you acquired, regardless of over how many years. It's the knowledge that demonstrates you can hit the ground running."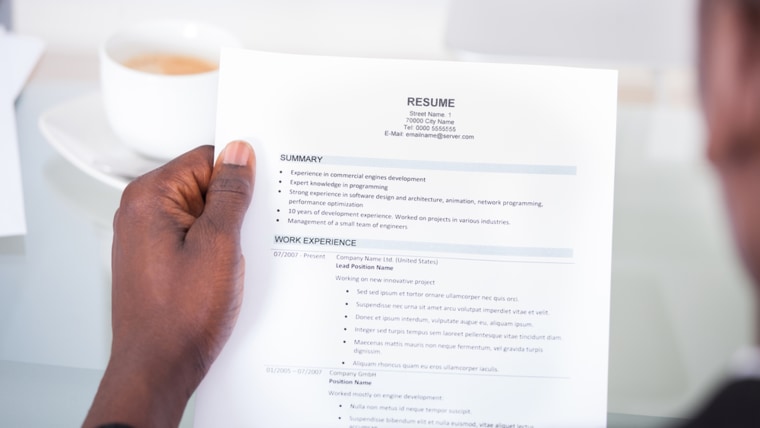 3. Education and even personal time count
Think those two years teaching English in Korea don't count? Think again.
RELATED: The best jobs for work-life balance: Data scientists, SEO managers and more
"Sometimes you can also combine your education with your experience, so if you've been studying marketing for three years and have two years direct experience, you can describe that as 'being immersed in the field of marketing for five years,'" Brooks said.
Brie Weiler Reynolds, career advisor and director of online content at FlexJobs, adds that even "freelance, part-time or personal experience [can] close the gap" of required experience.
4. Tell your story
A resume is critical, but without a compelling cover letter, it may end up on the slush pile.
"The cover letter is a candidate's chance to tell the story behind the resume," Jennifer Chow Bevan, career coach and founder of Path Relaunch, told TODAY.com.
RELATED: Suzy Welch shares 5 tips to kick-start your career
"It's where they can connect with the hiring manager, show why they are interested in the role and the company, and most importantly, show how they have the relevant skills and experiences for the job."
Added Brooks, "Let your personality shine in the cover letter, [and] guide the employer to see what you can bring to the position beyond experience and qualifications."
5. Pretend you already have the job
If you really want to convince a hiring manage that you're "the one," try to pretend you already have the position while writing the cover letter.
"See yourself as already ​in the dream job," Brooks suggested. "Weave in background and training of your past experience but use the vocabulary associated with the new role where you see yourself belonging."
6. Get out there and mingle
You'll hear it again and again, but it's some of the best advice out there: You must network.
"Networking plays a critical role in today's competitive job market, and will allow you to tell your story and get to know people in the company," Bevan said.
"Applying online is sometimes like dropping your resume into a black hole. It's important to make the connections and build relationships and advocates who can refer you to the right people in the company."
7. Ladies, lose the self-doubt
Jacqueline V. Twillie, a millennial career advisor in Atlanta, told TODAY she's noticed women tend to doubt themselves when applying for jobs a little out of their reach more than men do.
"Men will apply to a job if they have two out of ten requirements, while women will have six out of ten and be hesitant to do the job."
Poppy Ellis, a New York-based career strategist and founder of PoppyEllis.com, has made similar observations.
"Women are particularly resistant to applying to jobs that they feel underqualified for … [whereas] men I've worked with tend to look at these requirements as opportunities for growth and apply.
"My female clients feel they need to apply when all their experience is perfectly aligned."
8. Your personality, online and off, could seal the deal
If you're wondering how you can show your personality ahead of an in-person interview, focus not only on crafting a radiant cover letter, but also sprucing up your LinkedIn profile, which employers will likely check.
"The HR folks I've talked to all say that the cover letter is your chance to really showcase your personality, passion for the job and company and how you'd fit in culturally at the company," Reynolds said.
"A person who is a fantastic cultural and team match will get considered for a job even if they don't have the exact experience the listing calls for."