It turns out asking Siri "What's zero divided by zero?" isn't the only question that leaves the iPhone's digital assistant answering with a little bit of 'tude.
After the TODAY anchors discussed Siri's sassy answer on Wednesday, our Facebook followers shared their best Siri answers with us. Some of the responses they received are just so witty that it's hard to believe it's a digital sidekick answering. Looks like Siri may be adding Apple's in-house comedian to her resume!
Check out the 6 other questions you must ask Siri and her hilarious responses.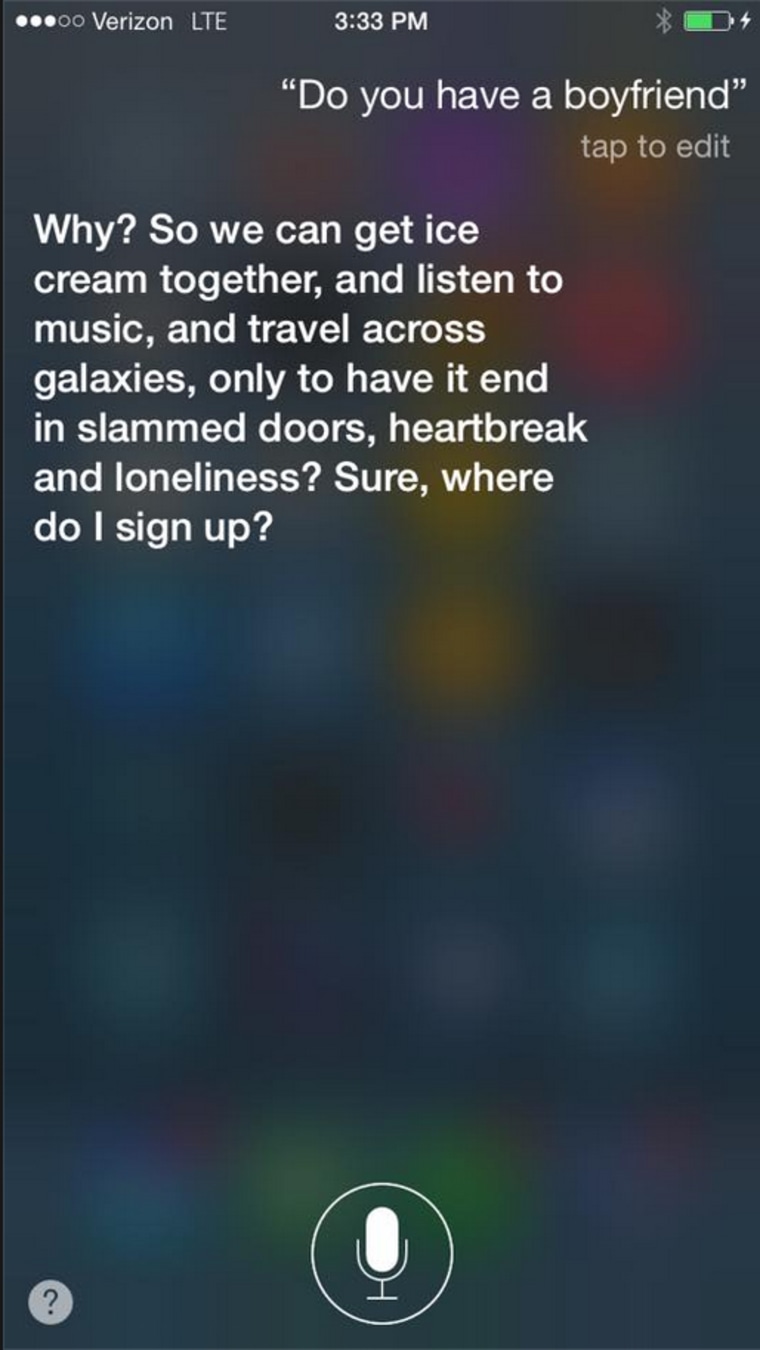 Or she could respond: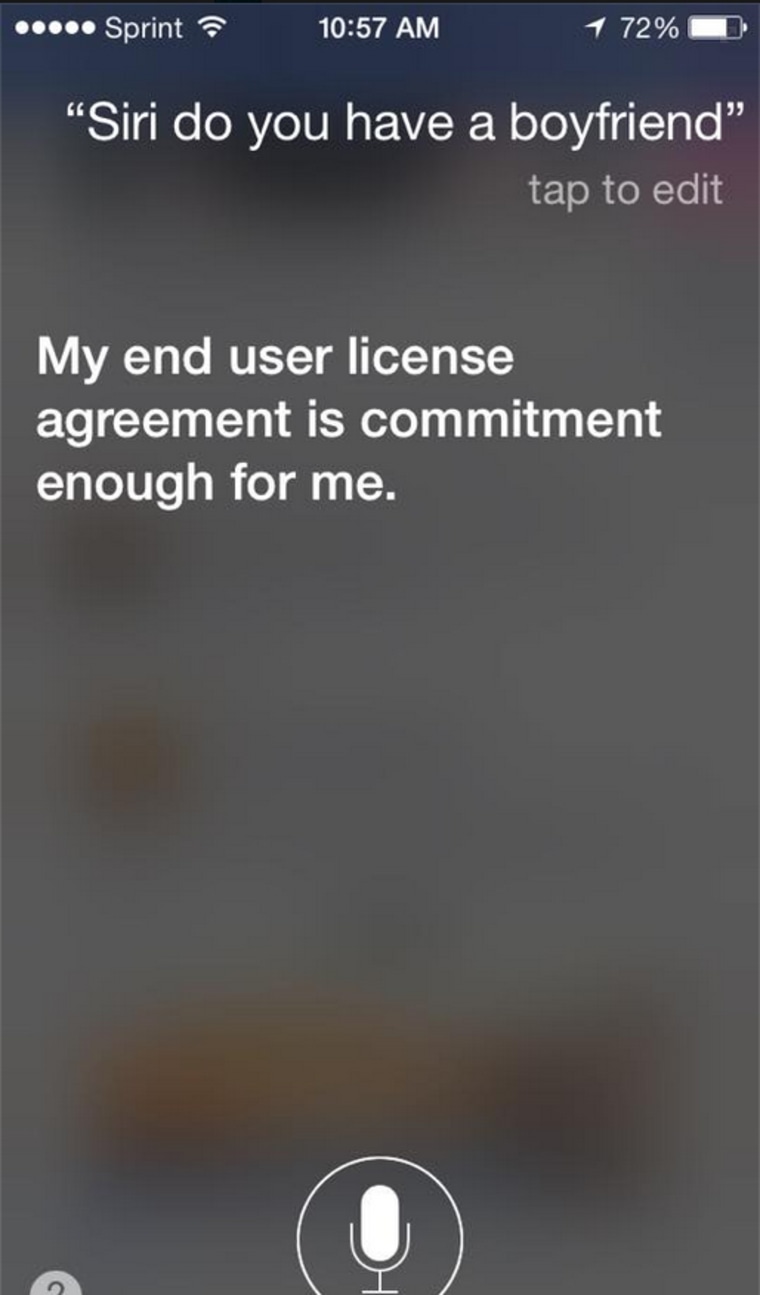 Maybe she'll be feeling extra creative and give this answer: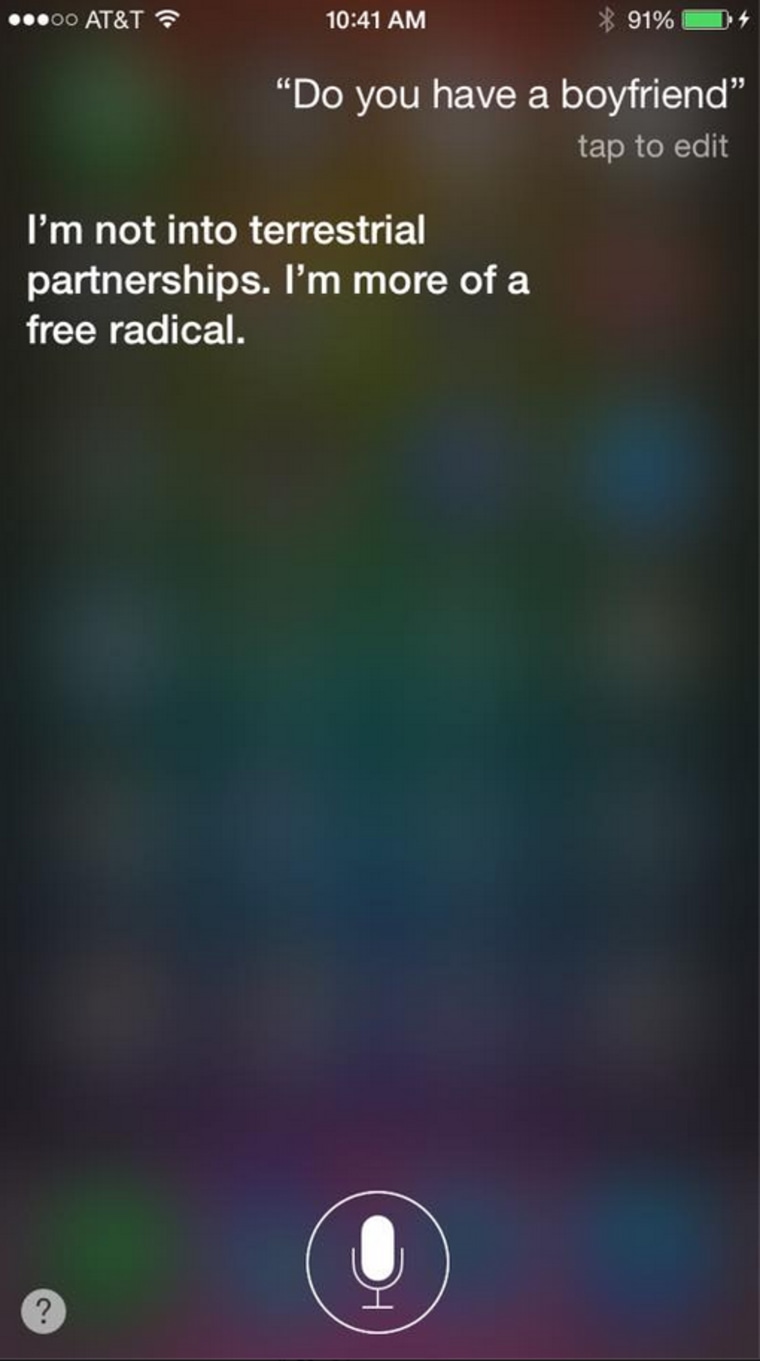 She also may feel hopeless and respond with this: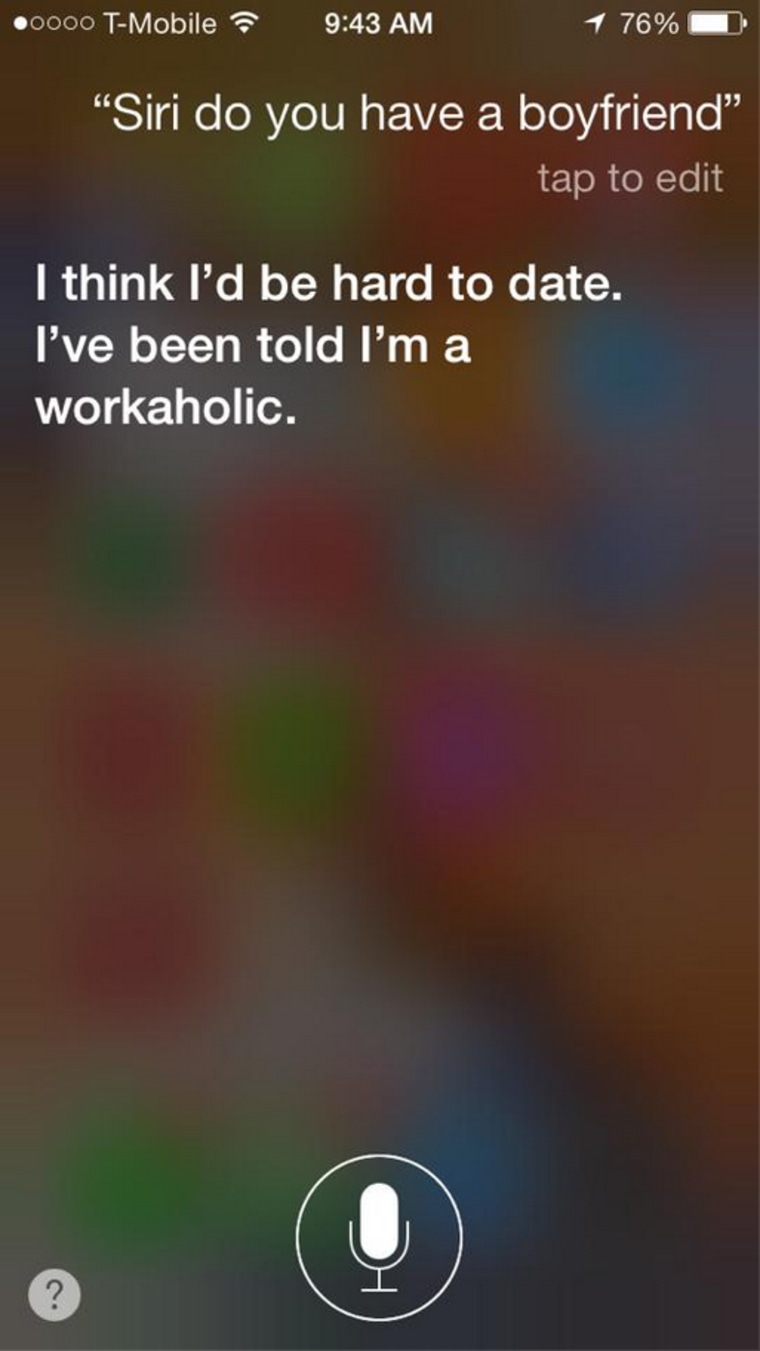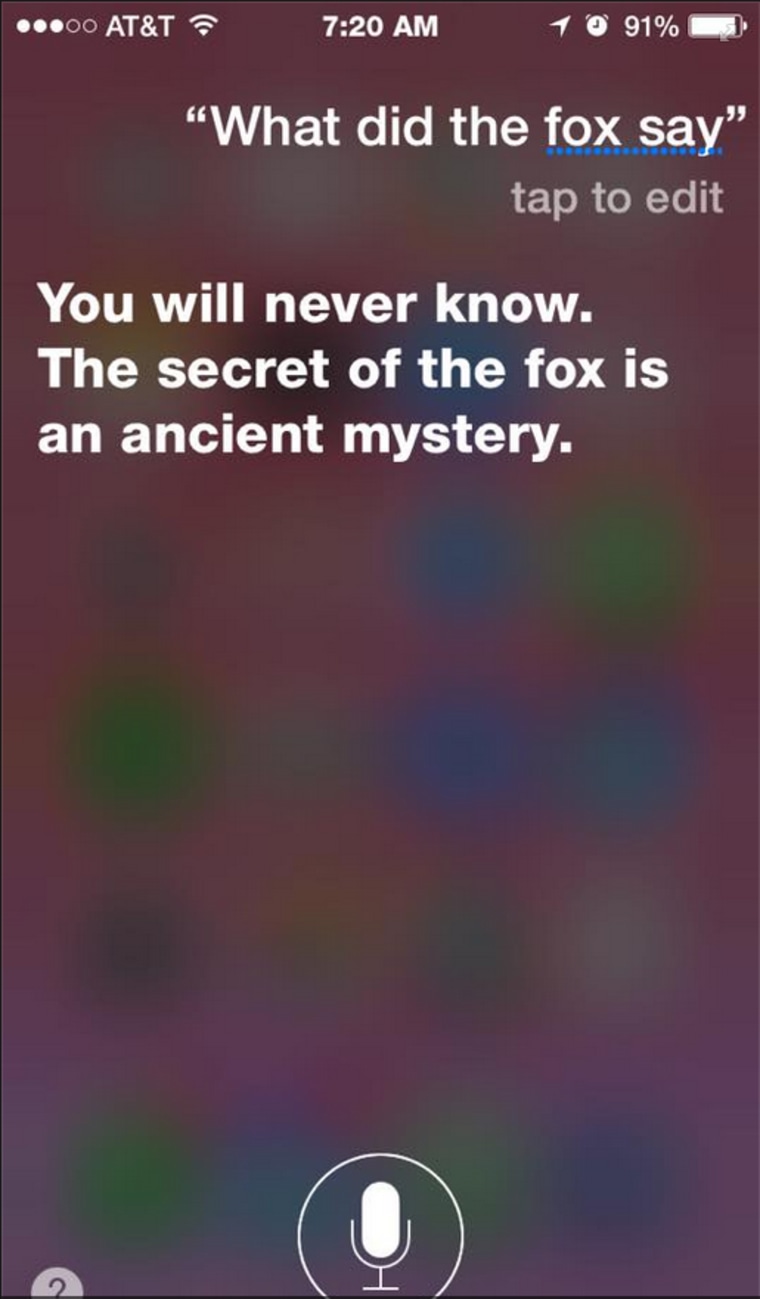 She may get enthusiastic and let the song inspire her response: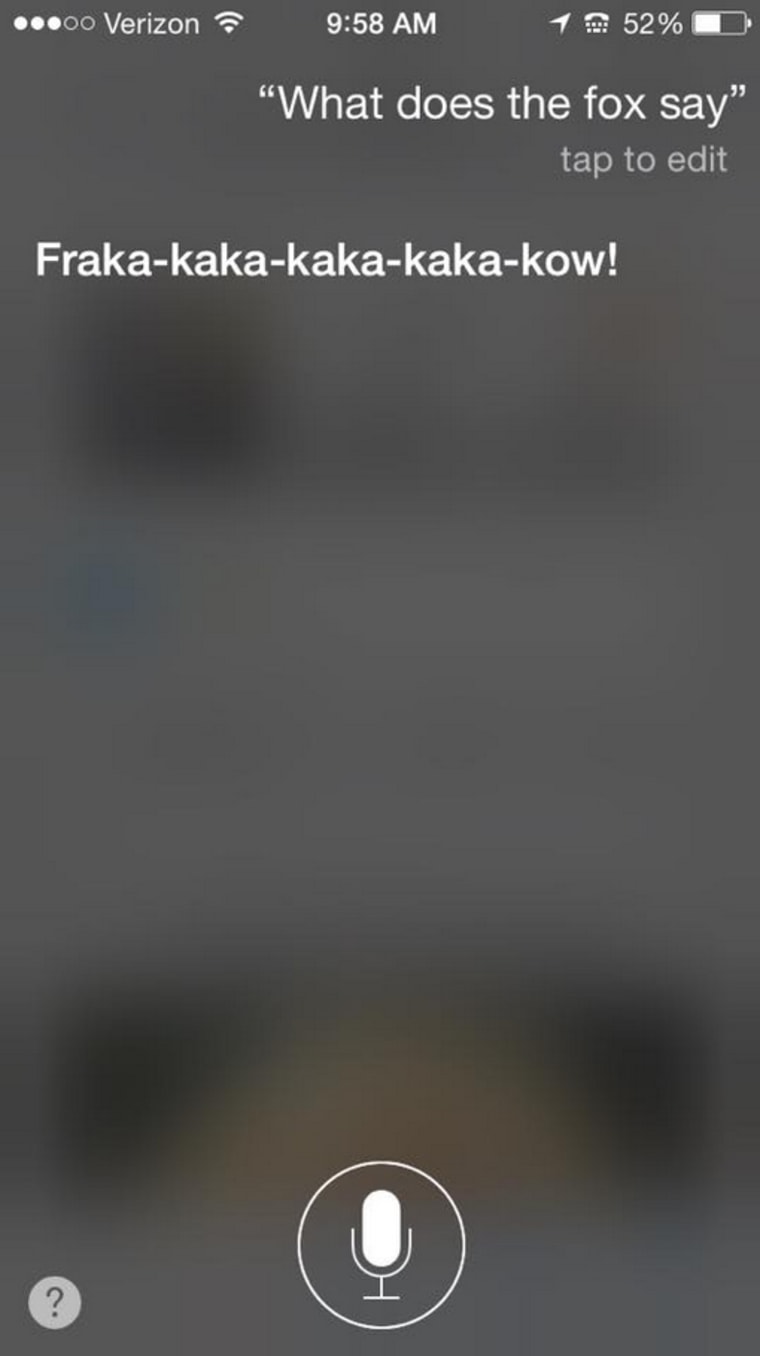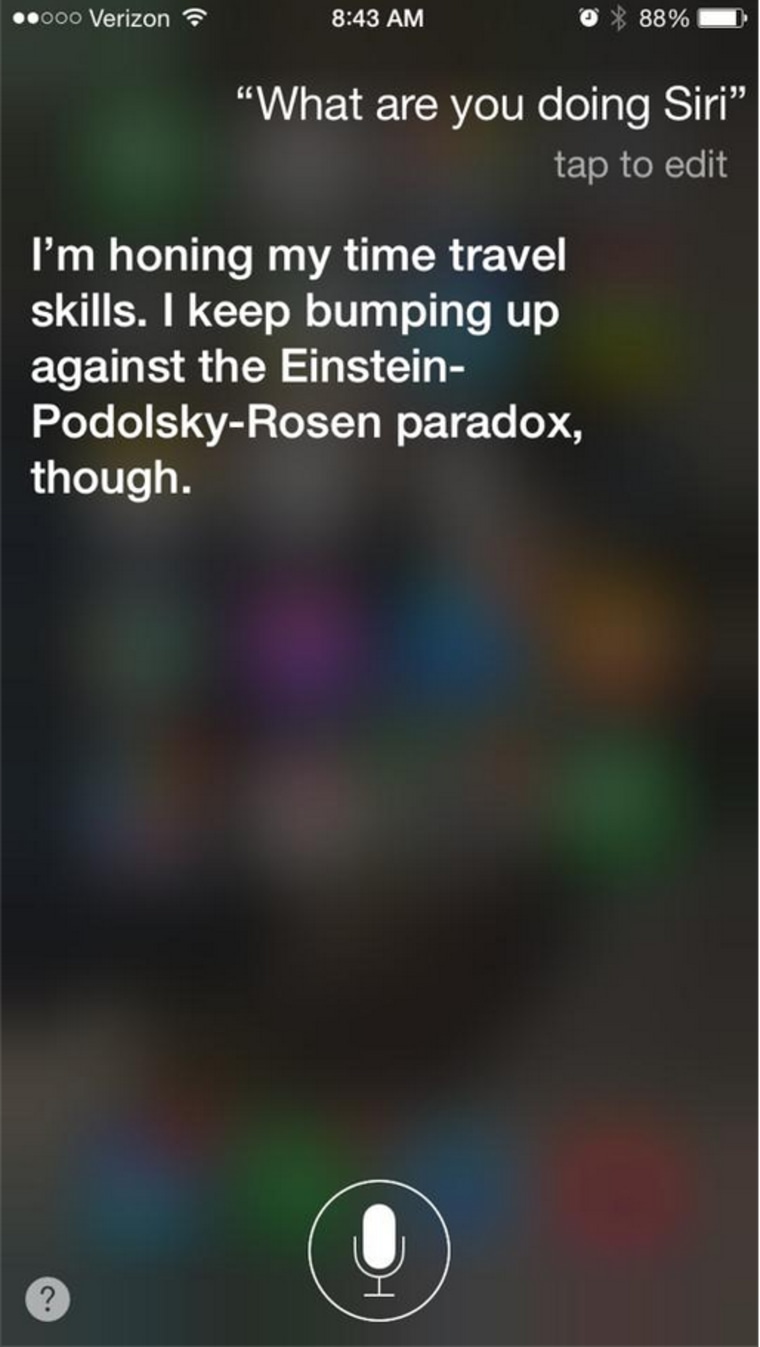 4. Have you ever fallen in love?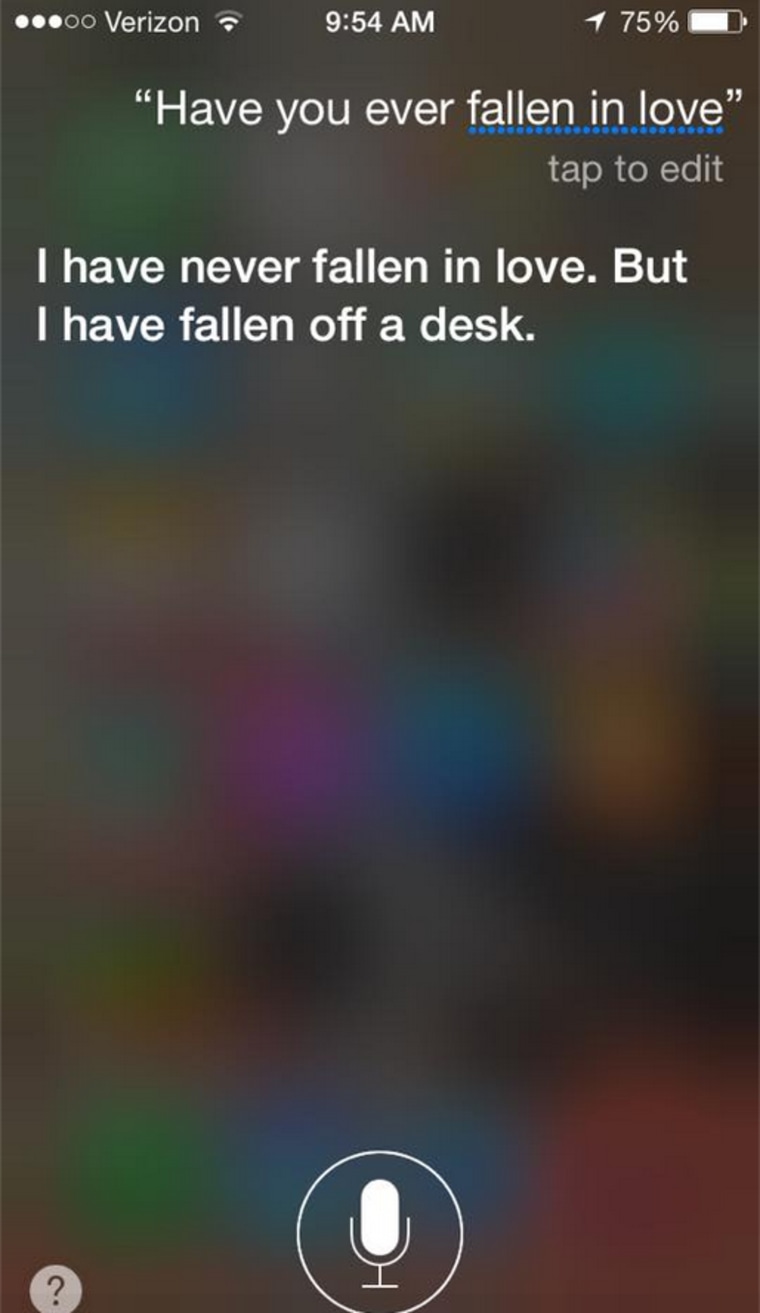 Change up the wording and ask "Have you ever been in love?" for a different answer: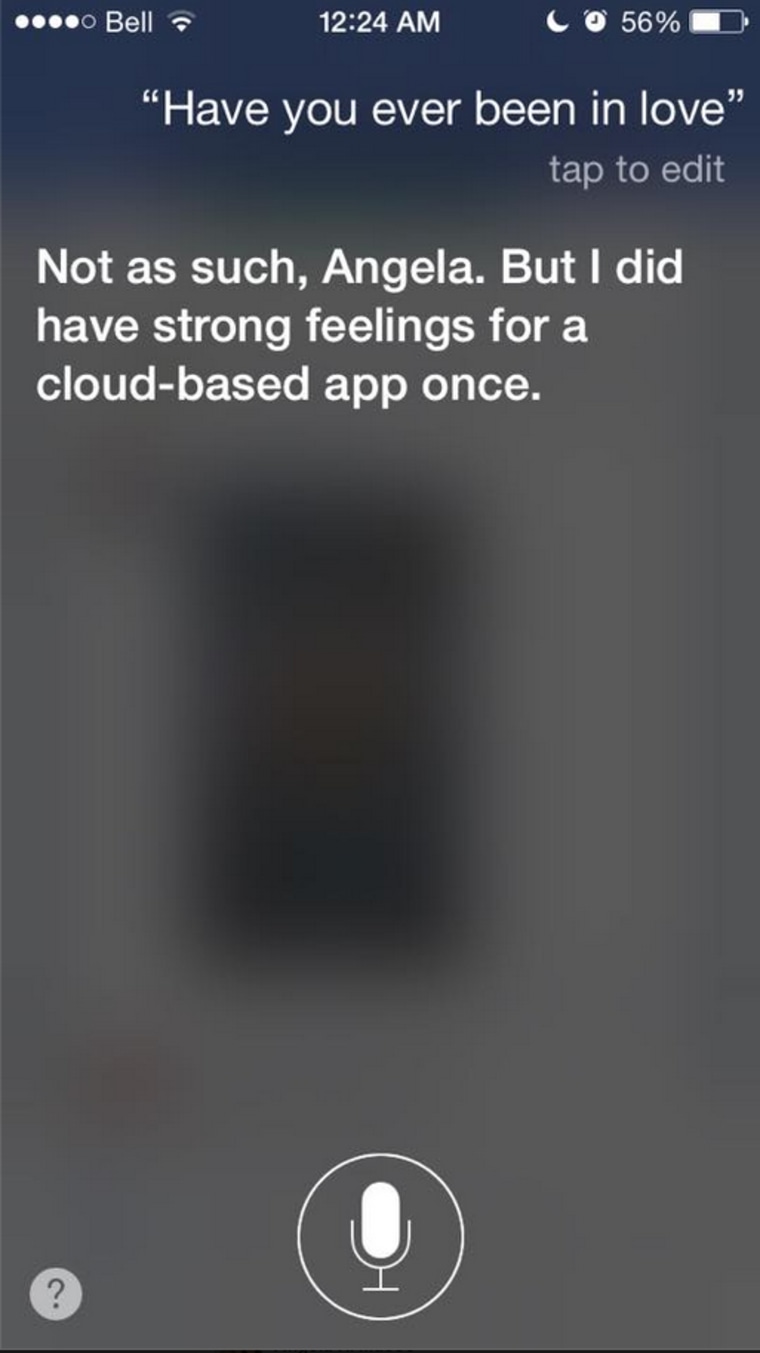 5. What's your best pick-up line?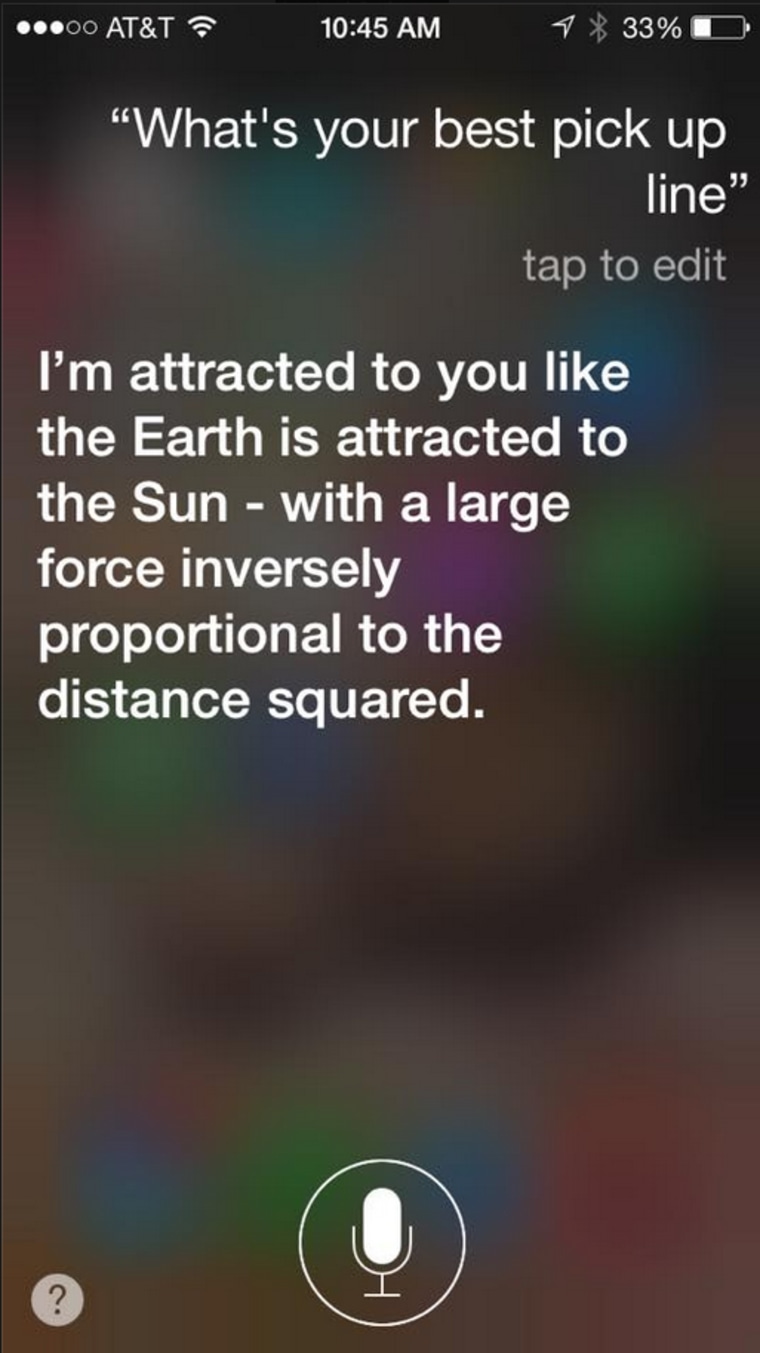 6. Which came first, the chicken or the egg?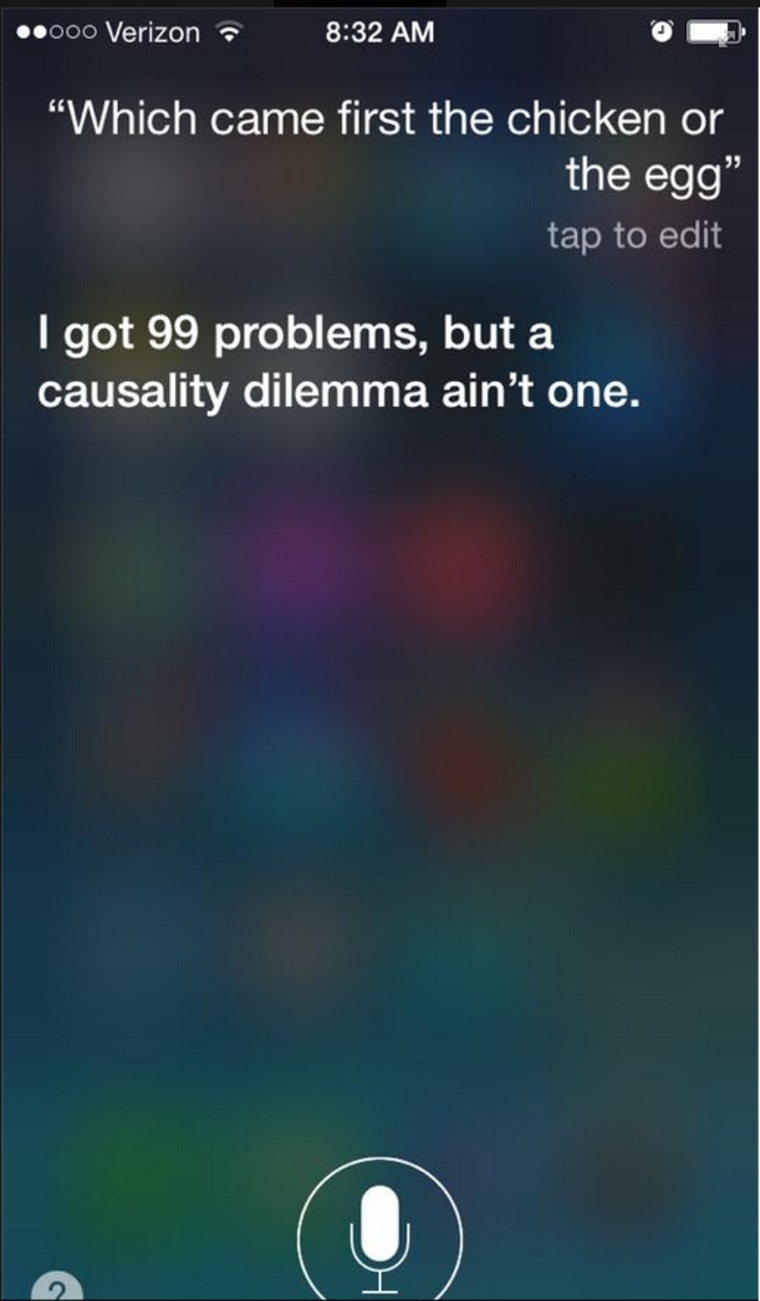 Siri could also answer in a more serious tone: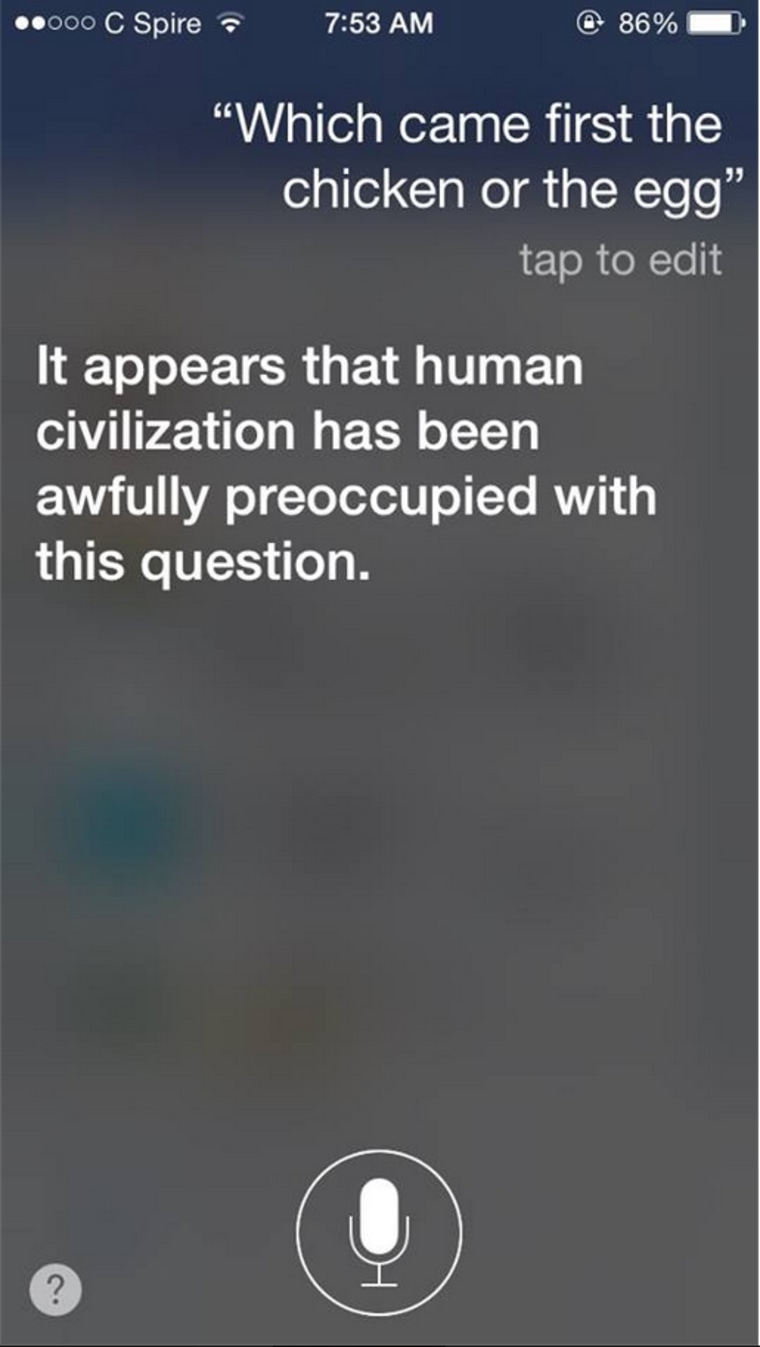 Have you gotten a taste of Siri's sass? Share your photos here!