Reach your dreams... or else.
Sometimes vision boards aren't enough to get you off your duff and into the gym or stop you from gulping another soda. What some of us need is a real kick in the pants every time we screw up.
Want to kick a habit? Join TODAY's #30DayDetox
A new breed of apps and sites promise to do just that. They let users commit to and track goals, and then dole out punishment if they fail to meet them. These programs fine you real money, donate your cash to a charity you hate, or upload embarrassing photos of you to Facebook.

Now that's motivation!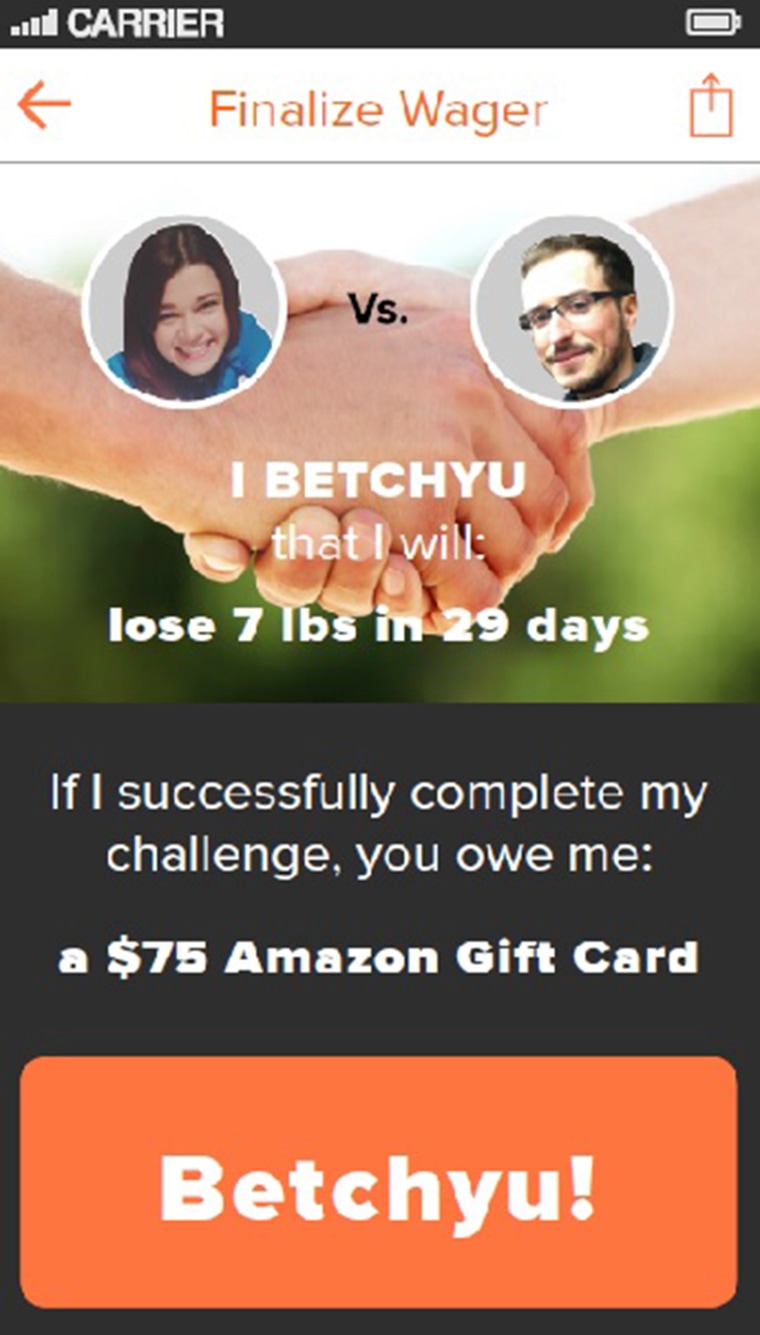 Stickk
One of the more popular of these kind of programs, Stickk lets you create a goal with cash stakes if you fail, set deadlines, and pick a person to be your external referee. The site developed by Yale academics says its users currently have over $18 million in collective pledges on the line. One testament to its power: over 2.5 million cigarettes not smoked.
Betchyu
In this Android and iPhone app, set a goal and your friends will bet you money that you can't achieve it. If you win, you get the money. If they win, they get the money. It's "double-dog dare you" with a bite.

21habit
Pledge $21 to maintain a daily action for 21 days. Every day you successfully do it, you get $1 back. All forfeited money goes to a charity.
Beeminder
This data and graph-heavy site lets you set long-term goals and fines you exponentially increasing amounts if you don't reach them.
GTBee (iOS)
A slimmed-down version version of Beeminder, this app lets you set single short-term goals and get fined for failing to reach them.

Aherk
Blackmail yourself into reaching your goals. Upload a humiliating photo of yourself and if you fail your goal, it gets posted to Facebook.
No matter what kind of goal you have, if you can put it into a number, you can track it using one of these programs and start changing your life.
Now, each of these relies in some way on self-reported progress. So it's possible to game the system and abandon your goal like so many botched New Year's resolutions. However, most of the programs have mechanisms to discourage this. Ultimately, you're only be cheating yourself. And in the end, each tries to nudge you to a point where accomplishing what you set out to do becomes its own reward.
What goals would you like to see yourself achieve with a little extra reinforcement? Sound off in the comments!