Buying in bulk seems like a great idea: Warehouse-type stores like Costco and Sam's Club promise more competitive prices than the average grocery store. Plus, consumers get to enjoy the pleasure of less-frequent shopping for oft-used staples — and the opportunity to ogle items like a six-pound tub of shortening.
But depending on your lifestyle and where you live, what seems like a bargain could actually turn out to cost you more money in the long run, MarketWatch's Catey Hill reported.
The good news is there are some areas of consumer goods that are great buys! Hill stopped by TODAY Friday to explain:
Don't Buy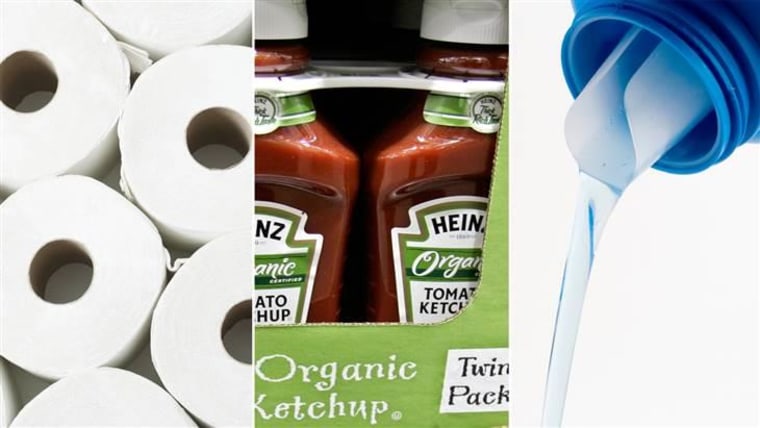 1. Books, CDs and DVDs
Online outlets are likely to have better prices, though it is tempting to pick up a book if there's a really long line at checkout.
2. Perishables like condiments or sunscreen
Unless you slather mayo on every food item or sunscreen on every inch of your family every day, you will not finish many of these items before they expire.
3. Diapers
New parents may believe buying mass quantities of diapers a wise decision, but online diaper delivery programs (like Amazon Mom) and non-warehouse stores can save pennies on each one, which adds up.
4. Laundry detergent
Surprising fact: After about six months, detergent is not as effective. So like those perishables, this is not necessarily a good buy.
5. Paper goods
Between coupons and sales, paper items like toilet paper and paper plates are often more affordable in regular stores like Target. Small-home or apartment dwellers may also resent sharing valuable square footage with napkins.
Do Buy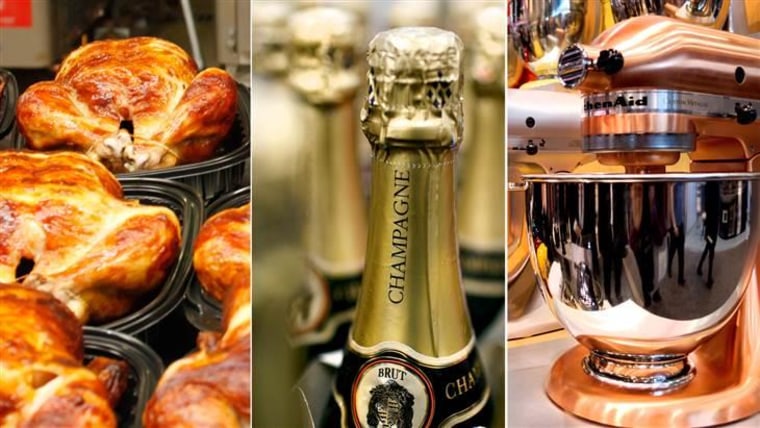 1. Rotisserie chicken and meats
Matt Ong, senior retail analyst at NerdWallet, told TODAY.com that warehouse stores keep quick, cheap dinner prices competitive. Costco sells 60 million rotisserie chickens each year.
2. Gift cards
However you feel about gift cards, Costco sells major restaurant and retailer gift cards for 15 to 20 percent less than face value. Bargain!
3. Over-the-counter/prescription pain relievers
Perhaps surprisingly, these are less expensive than at drugstores.
4. Frozen vegetables and meals
If you've got the freezer space, these items will keep.
5. Soda and alcohol
Here, volume is your friend. Buy soda in 32-packs and beer and wine in large packs, which are cheaper per unit than in grocery stores.
6. Kitchen appliances
Considering a new microwave? List price on these items tends to be much lower at a warehouse store like Costco. Ong says the store is very aggressive on pricing.
In a statement to TODAY, Sam's Club wrote, "We believe our members always find great values and great brands at Sam's Club ... Not only do we have great value in our clubs, but if you go to SamsClub.com you can set up a subscription for diapers with free shipping."
Follow Randee Dawn on Google+ and Twitter.
This article was originally published Mar. 6, 2015 at 10:33 a.m. ET.