As the advertising-agency drama "Mad Men" goes into its sixth season debut, many of the things you see on the show will look very similar to what we have today. We're not talking about miniskirts and knee-high boots, but rather ATMs and cable TV.
The show's sixth season begins in the late '60s, a period that saw exciting developments in flight, medicine, banking, TV and communications. And much what was new then is still the norm in 2013.
Jumbo jets
On Sept. 30, 1968, the first Boeing 747 rolled out of a gargantuan assembly plant in Everett, Wash. The "jumbo jet" or "queen of the skies" was set to revolutionize the commercial airline industry with the largest passenger plane, able to carry 374 passengers. Fast forward to 2013, when Boeing's next big contribution to passenger flight, its 787 Dreamliner, was grounded by the Federal Aviation Administration due to battery problems. Boeing's 747 line has carried 3.5 billion people since its maiden flight in the late '60s and continues to be the most popular jumbo jet in the skies.

Call 911
Calling for an ambulance or fire truck was a tricky business up until 1968. It meant having quick access to a list of phone numbers and a land line at hand, but then the Emergency 911 telephone service was installed in the U.S., providing round-the-clock operators to field calls. An entire nation would need to be trained on the new service.
And today? The U.S. is still calling 911, despite the fact that voice transmissions are known to become overloaded and power lines to fail in big emergencies. During Superstorm Sandy , 1.5 million residents of northern Virginia lost access to 911 when power to Verizon's emergency call centers went down. The Federal Communications Commission is working to make a text-to-911 service available, but said on its website: "In the future, you may be able to send text messages to 911 – but you should still make a voice call if you can."
ATMs
In 1969, New York's Chemical Bank installed the first ATM machine in the U.S. Its ad campaign touted the benefits of 24-hour service with the line: "On Sept. 3, 1969, our branch will open its doors at 9 a.m. and we'll never close again!"

Today, there are ATMs at banks, convenience stores, movie theaters — just about anywhere a person would need some cash. While electronic "digital wallets " could one day make ATMs obsolete, that's unlikely to happen anytime soon.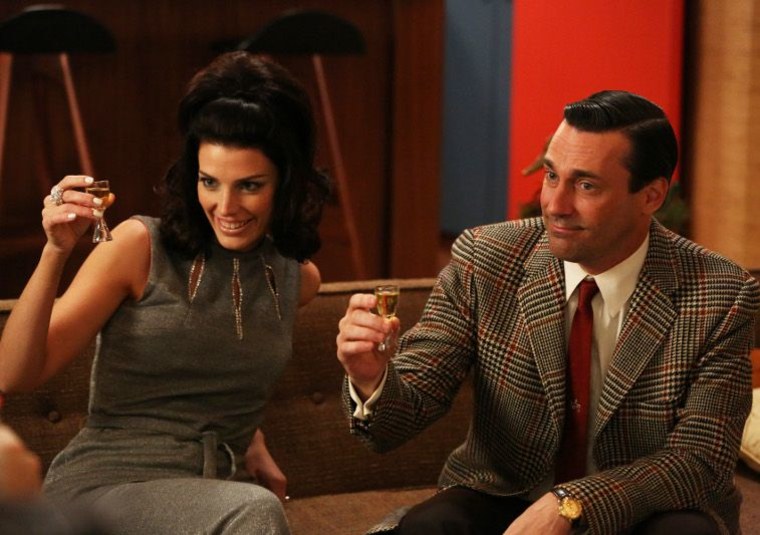 Pay TV
The model for cable TV was established in May 1968 when an enterprising man in Astoria, Ore., began charging his neighbors for access to an antenna receiving over-the-air broadcast TV. Ed Parsons charged a $125 setup fee, followed by a $3-a-month service fee for community antenna television. While such programming is available for free today, TV-hungry Americans pay $100 or more a month for cable and satellite service. [Looking for other options? See: Cheapskate's Guide to Cable TV 'Cord Cutting' ]

Heart transplants
One of the most significant advances of the late '60s was a series of successful human-to-human heart transplants. Heart surgeon Norman Shumway performed the first adult heart transplant in the United States on Jan. 6, 1968, at the Stanford University Hospital. The procedure is basically the same today and can provide patients with up to 15 extra years of life.

Will we see "Mad Men" grapple with new ad campaigns and public service announcements for these innovations? Stay tuned.
Follow Leslie Meredith @lesliemeredith. Follow us @TechNewsDaily, Facebook or Google+.