Beaches and bars rule the typical Miami vacation, but it doesn't have to be that way.
If you're one of the sun-starved travelers preparing to descend on Florida to escape winter or relax on spring break, Miami itself can be a big part of your itinerary.
Tourists who take the time to explore the city are most surprised by the great differences from one neighborhood to another, said Paul George, a history professor at Miami Dade College and a tour guide for HistoryMiami. The museum offers excursions that range from tours of Art Deco office lobbies to "Cuisine and Culture" walks.
From Coconut Grove to Coral Gables, from Little Haiti to Little Havana, the metropolis shows off its diversity at every turn, George said. He takes visitors on dozens of outings around the city, but his favorite is still the walking tour of downtown Miami.
"You've got such an array of architecture downtown, that's where the city began in 1896. So I would recommend downtown as a great area to see – an architectural delight with a great bay-front park," George said.

If you're ready to explore further, here are five destinations you may not know about in and around Miami.
Venetian Pool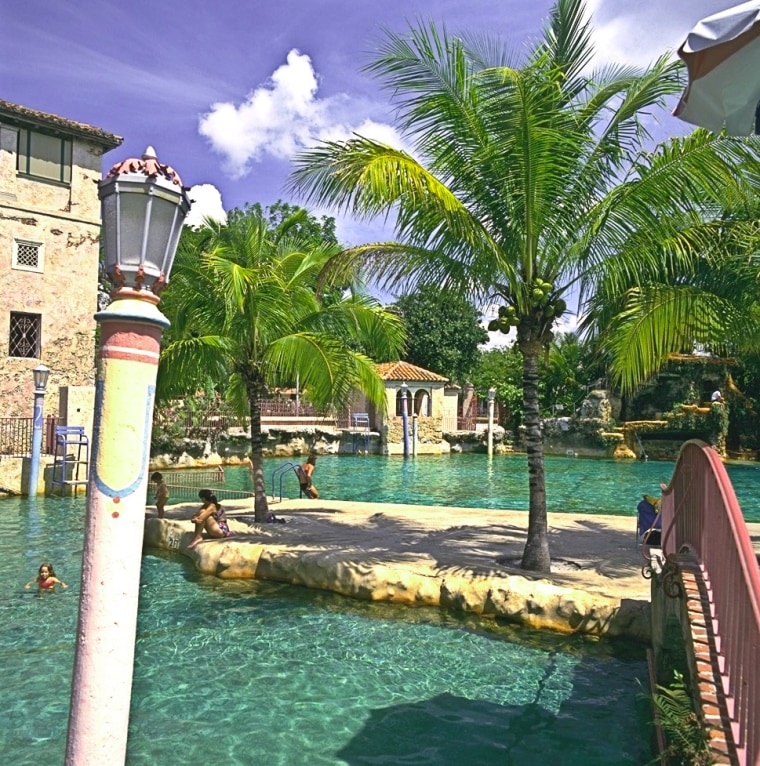 There's no shortage of places to soak and swim in the city, but this public pool – with its loggias, porticos, "cave-like grottos" and lookout towers – takes the experience to another level.
The pool was created in 1923 from a coral rock quarry as a way of taking a "lemon and making lemonade out of it," George said.

George Merrick, the developer of Coral Gables, wanted to construct a Mediterranean-style community so Venice was chosen as the theme for the lagoon.

Striped pillars and a Venetian-style bridge complete the look.
"It's really something, it's just delightful," George said.
The 820,000 gallon aquatic facility is the only pool to be listed on the National Register of Historic Places.

Neptune Memorial Reef
Creators of this underwater cemetery just off Key Biscayne bill it as "the largest man-made reef ever conceived."

Designed to evoke an Atlantis-style Lost City – with columns, statues and ornate structures placed on the ocean floor – the project will span over 16 acres when completed. Some of the features contain cremated remains, complete with plaques.
The Neptune Society, which created the reef, envisions the memorial will eventually be the final resting place for 100,000 people. Families visit on a regular basis, but the site also attracts recreational scuba divers and marine biologists, the company said.
The Reef is free and accessible to all visitors.
Ancient Spanish Monastery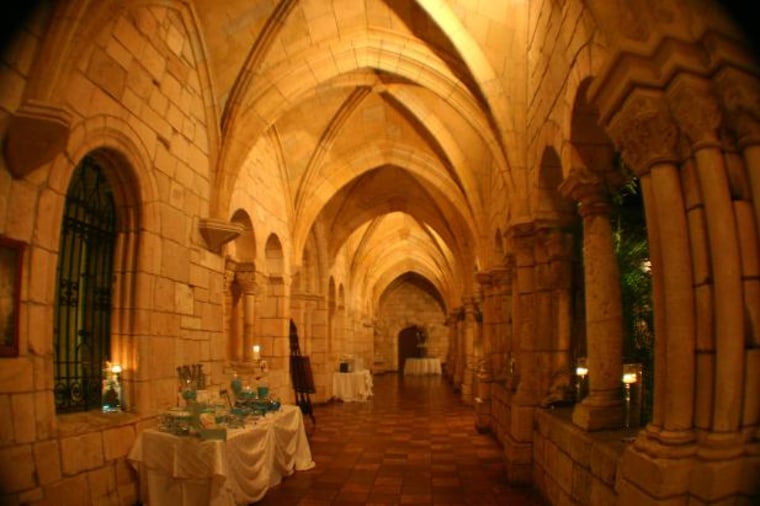 What's a 12th century monastery built in northern Spain doing in suburban Miami? That's what happens when a beautiful object catches a tycoon's eye.

William Randolph Hearst bought the structure in 1925, had it dismantled stone by stone and shipped from Sacramenia, Spain, to the United States.
"He was a great collector and he liked to collect old things, ancient things. What better than, as he saw it, a Spanish castle? Although it really was a monastery," George said.
Hearst's financial problems forced the pieces to sit in crates in a New York warehouse for 26 years until they were bought by two entrepreneurs and put back together in 1953. Today, the monastery serves as an Episcopal church and a popular wedding venue.
William Wagner House
Located in the city's Lummus Park, this traditional frontier home is the oldest known house in Miami-Dade County.

William Wagner, who was homesteading on a tributary of the Miami River, built the house in the 1850s when hardly anyone was willing to move the region – only a "double-digit" population lived in the area, George said.
"It was isolated, it was mosquito-ridden ... it was really challenging, there's no doubt about it," he noted. Visitors who see the house are amazed people could live in such conditions, with no air conditioning, no screens and very few creature comforts.
George called it a historic "jewel."
Coral Castle
Billed as an eerie monument to love, this unusual sculpture garden was created by a Latvian immigrant in a feat so strange that some suspected he had supernatural powers.

Jilted by his fiancée Agnes Scuffs one day before their wedding, Ed Leedskalnin set out on a lifelong quest to create a monument to his beloved, according to the Coral Castle Museum.
Between 1923 to 1951, he carved over 1,100 tons of coral rock by himself, as the legend goes. No one knows how Leedskalnin, who was 5 feet tall and weighed 100 pounds, created and moved the giant towers, obelisks, a crescent moon, a sun dial, and functioning rocking chairs – all made out of stone.
He died without revealing his secrets, so the mystery continues.