If you're feeling tired or depressed lately, it might not just be because of your mattress or the winter blues. In fact, it might be due to the fact that you have a horrible boss.
Although the 1999 cult favorite film "Office Space" brought the prototypical bad boss to life — we're looking at you, Bill Lumbergh, and your TPS reports — it turns out that the silver screen adversary is turning up in workplaces across the country.
A recent Monster Global Poll surveyed 2,555 employees from Dec. 7-21 and found that 32 percent said their boss is "horrible," with only 15 percent describing their boss as "excellent." The poll also found that 50 percent rated their boss as a 1 or 2 on a 1-to-5 scale, with 1 being horrible and 5 being excellent.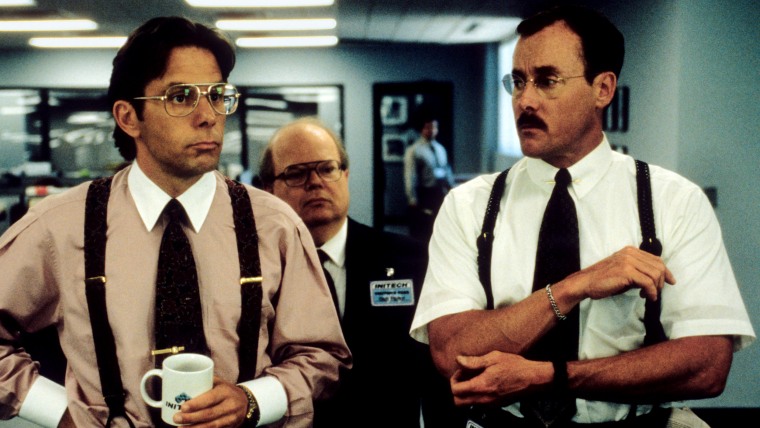 Vicki Salemi, careers expert for job search giant Monster, said bad bosses are everywhere. The following are clear warning signs: someone who gets angry very easily, is impatient or indecisive, overly dramatic, toxic, controlling, throws employees under the bus, takes credit for employees' work, lacks self awareness, plays favorites or micromanages.
RELATED: Americans are most stressed out by their bosses on Thursdays, according to Whisper
If any of these traits ring familiar in your current job, take heed. "You shouldn't feel that your situation is permanent," said Salemi. "People that have a horrible boss will reflect this on other aspects of their lives, so things they should be getting from their employer and boss are going to reflect in other areas of their life."
While it might be tempting to talk smack about a boss behind their back or tell them to "take this job and shove it," Salemi has a few professional suggestions instead. Employees working in toxic environments are more inclined to get poor sleep and to not take care of themselves. Salemi said to pursue outside activities to keep your mind off work.
"It's easy to feel oppressed and upset," she said. "Take up kickboxing, improv class or meditation. Do something that's really kind for yourself."
TODAY: 6 solutions under $20 for a stress-free lifestyle
Similarly, Salemi suggests that employees start networking from within their company to get some much-needed exposure to different team members and leadership styles. The bonus here is that when it's time to get a reference, they can bypass the boss from hell and go straight to colleagues they've collaborated with. "It's highly doubtful you'll want to reach out to your current boss, so it's good to have people on your side and in your corner now," she said.
When shopping for a new job and boss, Salemi also has some points to ponder. When going on a job interview, take note by really looking around to see what the overall vibe in the office is. "Are people talking or are they afraid to talk?" she said. "Do people look happy?"
RELATED: Study says workplace stress is as bad as secondhand smoke: Tips on how to cope
Most importantly, during the interview process, ask yourself honestly if the prospective boss is a good fit and if you think you can work well together. While it's hard to know if you will be BFFs, if you've done that homework, at least you can rest assured that you'll sleep better at night knowing your boss has your best interests in mind.
"Good bosses empower their employees," said Salemi. "They want to see them get promoted, provide them with skills resources and tools. We spend so much time in our life at our job. We deserve to be happy."