Some researchers claim there are real scientific tests to measure just how well Cupid has done his job.
"Love is chemical," says Paul Zak, also known as Dr. Love, who runs a "love lab" at Claremont Graduate University. "So we can measure brain activity and find out who not only is attracted to each other, but who's long-term compatible with each other."
Just in time for Valentine's Day, Rossen Reports enlisted three brave couples — Kathy and Jack, married 48 years; Reeyaz and Dawn, who just got engaged; and Kristen and Josh, who met on a blind date — to take three tests:
The Zest Test: Researchers wired each couple with sensors to track their heartbeats, measure how much they were sweating, and monitor their levels of oxytocin — the chemical released when you trust someone — in real time.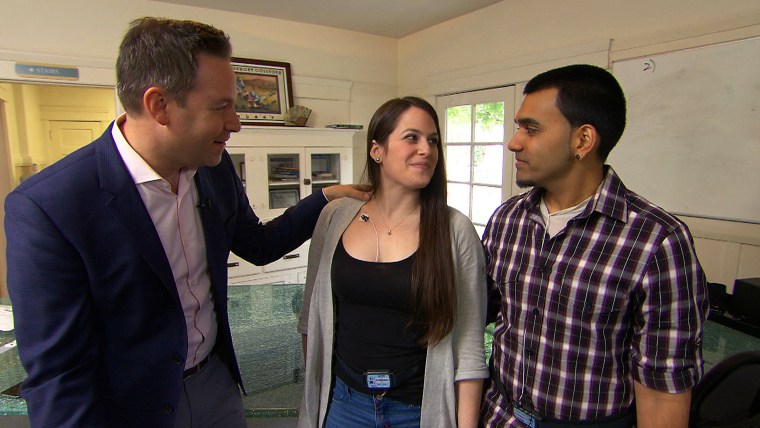 The Visual Attention Test: The participants wore special goggles that tracked their eye movements as they were shown two images side by side: the person each came with, and an attractive stranger.
The Smell Test: After the couples exercised to work up a sweat, they were blindfolded. The male participants smelled each of the women and the female participants each of the men to see who they were attracted to most.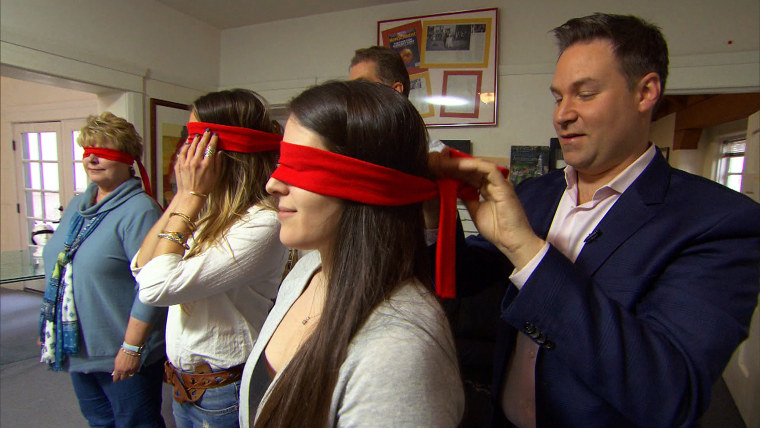 "I think the results are going to be surprising," Zak told TODAY national investigative correspondent Jeff Rossen. "Attraction is actually more complicated than we think."
To suggest a topic for an upcoming investigation, visit the Rossen Reports Facebook page.