Do you text your significant other once a day? Twice? Three times? More? If you can't resist the urge, you're in good company: 58 percent of users of one mobile app say they text their sweeties "at least" three times a day, and 25 percent say they do so 10 or more times daily.
That's the result of a very informal poll of 2,500 users of one mobile shopping app, CheckPoints. Admittedly, those who are using the app are likely more mobile-centric than many of us.
On the darker side of texting and love, more than 40 percent of those polled said they've deleted a text message that they "didn't want their significant other to read." And trust only goes so far: 42 percent admitted they have checked their significant other's phone for "inappropriate messages."
CheckPoints also points to another poll, from Recombu.com, a British website that cover mobile phone information, about our growing dependency on text messaging, for news — good or bad. According to a poll it did last month, 1 in 5 Americans have broken up via text message (that's 10 percent more than UK mobile users).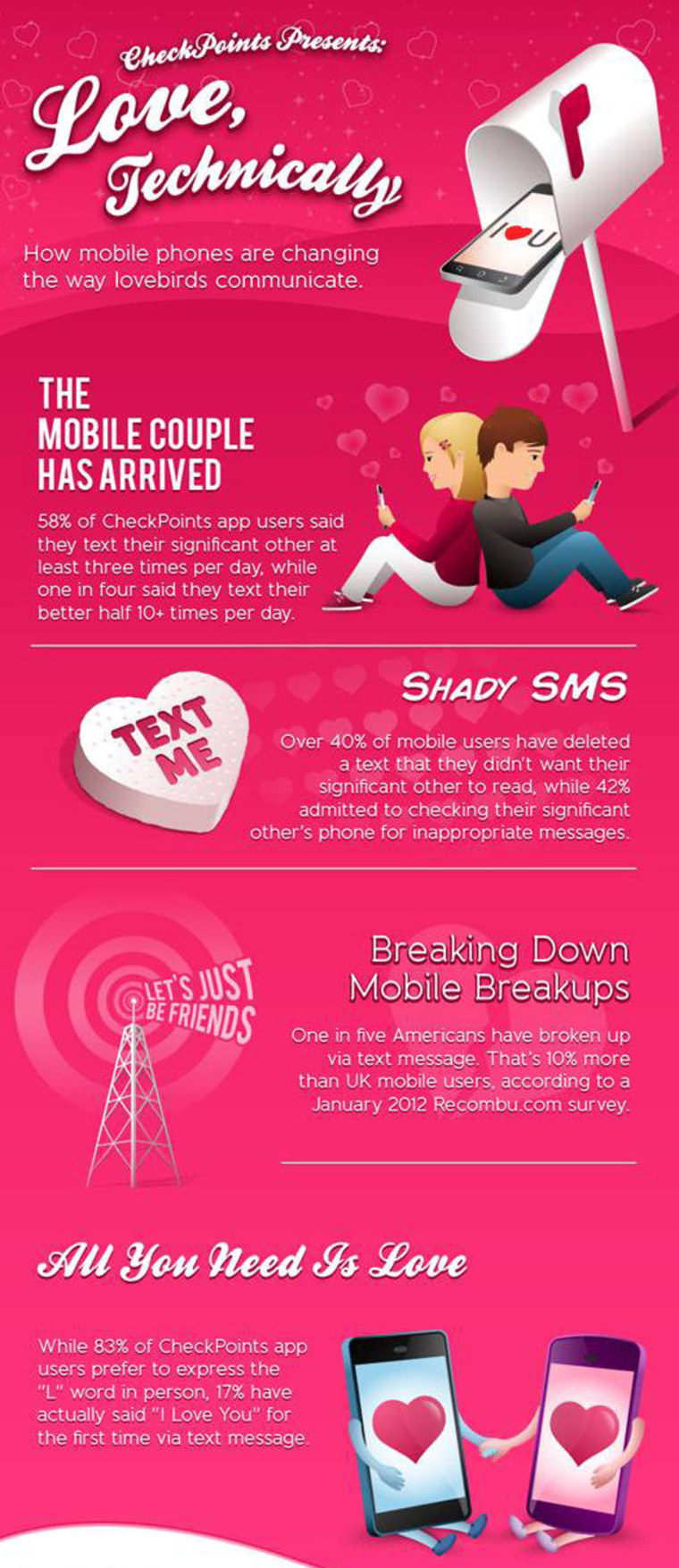 Related stories:
Check out Technolog, Gadgetbox, Digital Life and In-Game on Facebook, and on Twitter, follow Suzanne Choney.