The soft grains of sand beneath your feat. The embracing sun high above in the clear, blue sky. The melodic drumbeat of the waves hitting the shore. For almost everyone, the beach is the best place to be.
People from all over will be able to visit some of the best beaches the United States and the world have to offer now that TripAdvisor has announced its top picks for the Travelers' Choice Awards. Out of the 355 beaches awarded based on travelers' reviews over the past 12 months, the travel and booking site named both international and local lists of beaches people should visit.
Florida dominated the top 10 list for U.S. beaches with six winners, including the No. 1 spot.
1. Clearwater Beach - Clearwater, Florida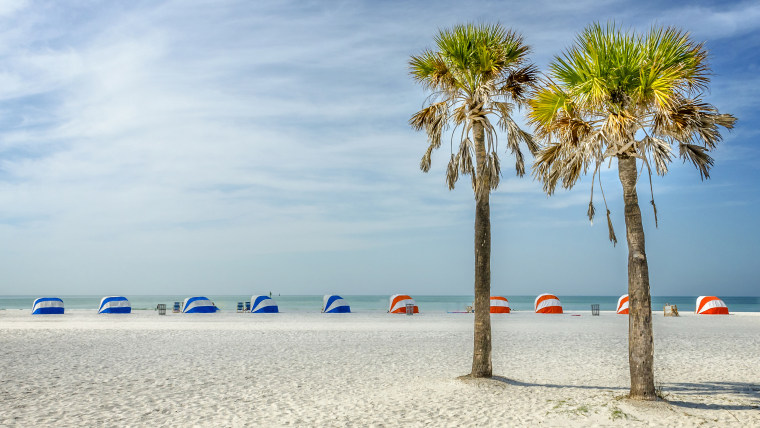 Located 40 minutes from Tampa and St. Petersburg, this beach is pristine in every sense of the word. Three miles of white, pillowy sand, complemented by the crystal clear water, swaying palm trees and the almost always sunny weather have made Clearwater Beach one of the best beaches of all time, earning it the No. 1 spot on this list for the second time in three years. It is the only American beach on the top 10 list for the world.
2. Siesta Beach - Siesta Key, Florida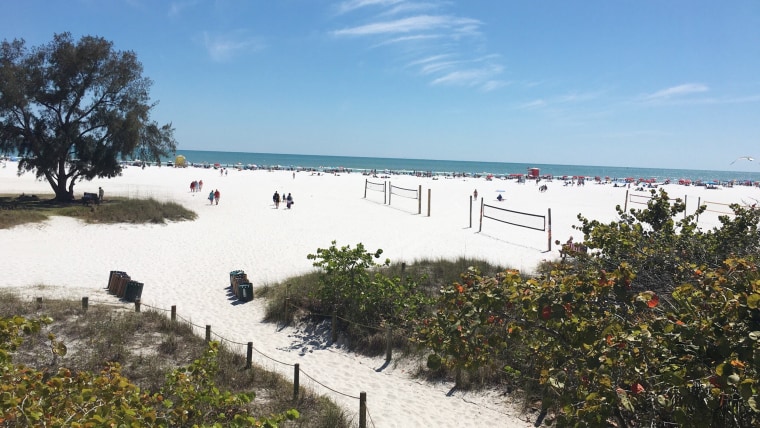 Last year's champion, Siesta Beach, is a part of the 8-mile stretch of powdery sand in Siesta Key. Beachgoers will welcome the clean, shallow water highlighted with green and blue strokes. Those looking to enjoy the sun with some beach activities will be delighted to find a picnic area as well as tennis and volleyball courts.
3. Ka'anapali Beach - Lahaina, Hawaii (Maui)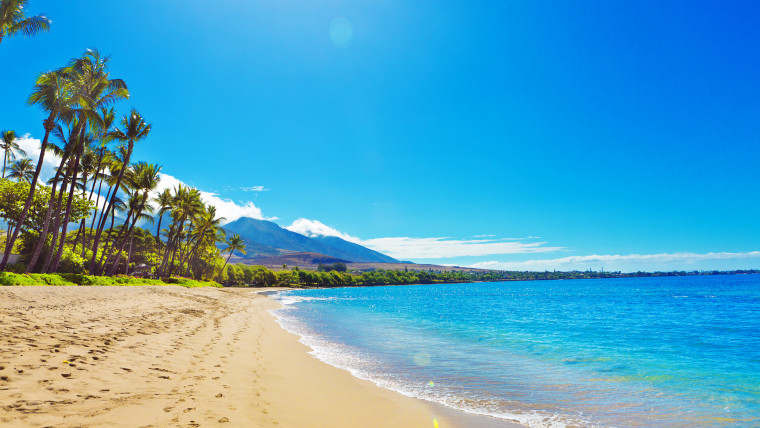 The Aloha State enters the frame with Ka'anapali Beach on the island of Maui. The coastline's 3 miles lends visitors plenty of real estate to surf, tan or even go cliff diving off Puu Kekaa, otherwise known as Black Rock. Join Lopaka Kealiinohomoku, who at sunset on a daily basis lights torches on the cliff before jumping off Black Rock into the water below. If you're aiming to go even higher, try the zip line tour over the beach with the Ka'anapali Skyline Eco-Adventures group.
4. South Beach - Miami Beach, Florida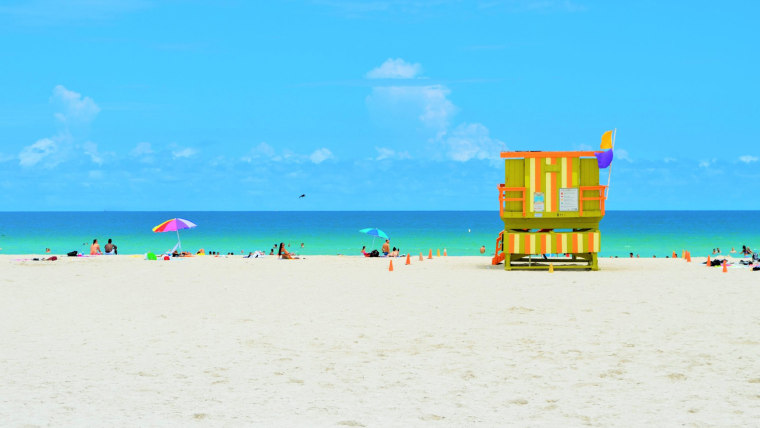 It could be time to bring your talents to South Beach. Beautiful weather, oceanside dining and frozen margaritas are waiting for you. South Beach works for all beachgoers, from the swimmers who love pristine waters to the night owls looking for a good time out at a club to the people-watchers who just want to see celebrities and models all day long.
5. Hanauma Bay Nature Preserve - Honolulu, Hawaii (Oahu)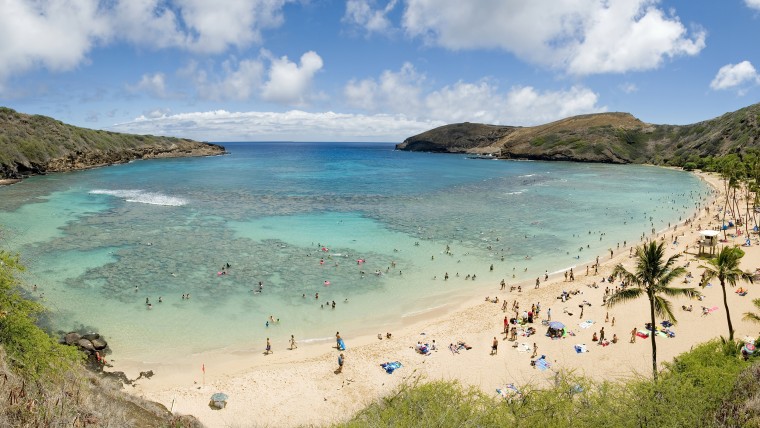 Not only is this Hawaiian coastline gorgeous, Hanauma Bay Preserve offers visitors the chance to see one of the world's most stunning marine ecosystems, which has hundreds of tropical fish and marine life, making snorkeling a must. "We went there twice," said one TripAdvisor reviewer. "Love that place. A good time to go is early morning to see beautiful fishes."
6. Fort Lauderdale Beach - Fort Lauderdale, Florida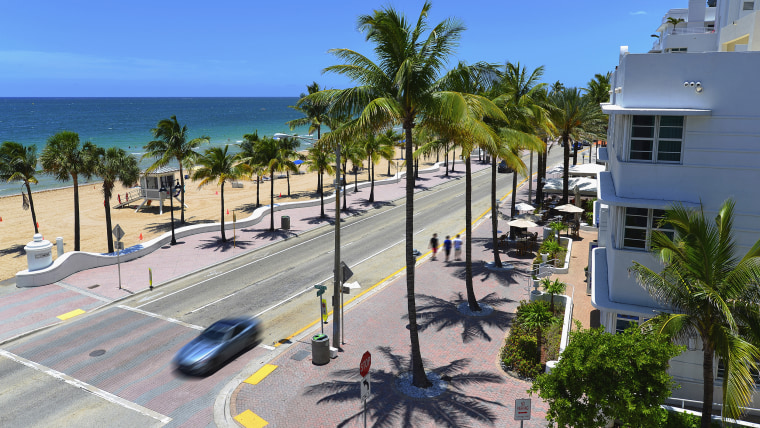 Fort Lauderdale Beach is an easy choice for travelers. Following a 15-year makeover, this destination can cater to all tourists. The beach offers a long, clean coastline and a wide range of fun activities to take part in, like watercrafting and windsurfing. A fun time is pretty much guaranteed.
7. St. Pete Beach - St. Pete Beach, Florida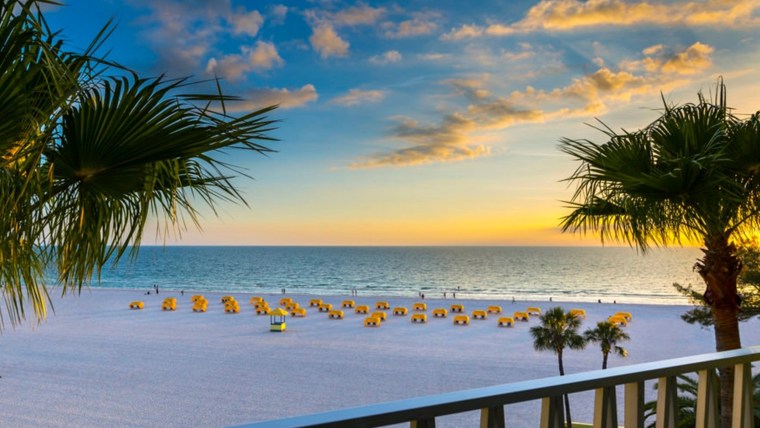 This beach is renowned for its golden red sunsets and its many activities on offer, like parasailing, paddle boarding and windsurfing in the waters of the Gulf of Mexico. With more than 300 days of sunshine a year, it is almost always a good time to head to the beach. "The most beautiful, amazing, cleanest white sand, romantic place you could possibly choose to spend with your special someone," wrote one TripAdvisor user. "Enjoy great sunsets from great beaches."
8. Hollywood Beach - Hollywood, Florida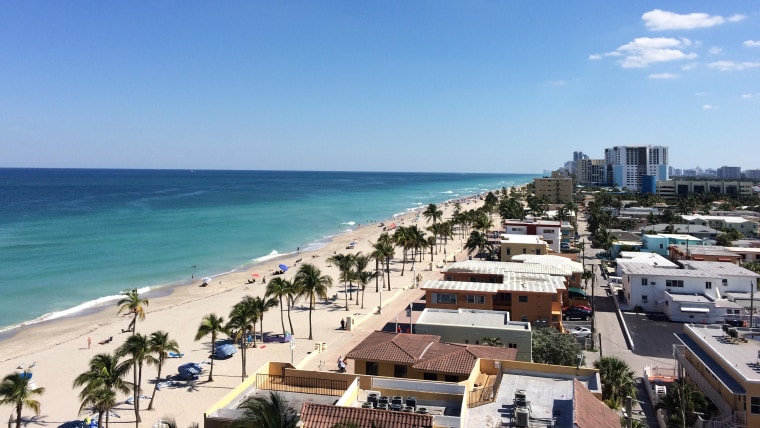 Settled between Miami and Fort Lauderdale, this Florida beach will enchant beachgoers from all over. Visitors will be welcomed by one of the most family-friendly beach environments. The boardwalk stretches 2 1/2 miles along the Atlantic Coast and, among its many attractions, holds the Hollywood Beach Theatre.
9. Santa Monica Beach - Santa Monica, California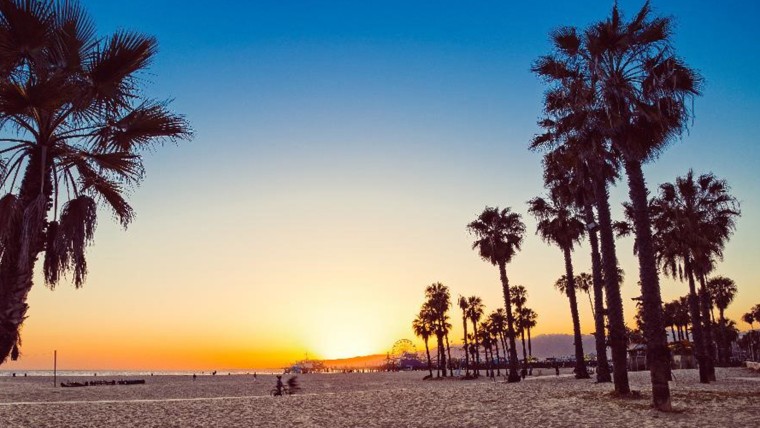 California's only appearance on this list comes with plenty of firepower. Santa Monica Beach is a haven for people looking for some fun in the sun on the Pacific Coast. The soft sand beach with mesmerizing mountain views is just west of Beverly Hills and Los Angeles, and is home to the Santa Monica Pier that features coastline restaurants, an aquarium and an oceanfront amusement park.
10. Lanikai Beach - Kailua, Hawaii (Oahu)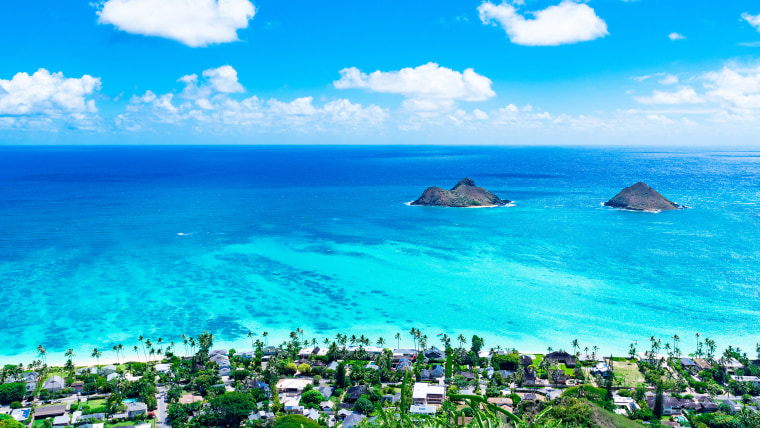 The Hawaiian words "lani kai" translate to mean "heavenly sea," telling you everything you need to know about this destination. Found on the coast of Oahu, this beach treasure is a peaceful paradise, helping it earn a spot as one of the best beaches in the world year in and year out. Beachgoers love taking advantage of the gentle waves by taking to the sea with activities such as swimming, kayaking and snorkeling.
For those interested in the best beaches worldwide, here's TripAdvisor's list for top 10 beaches on the planet:
Grace Bay - Providenciales, Turks and Caicos
Baia do Sancho – Fernando de Noronha, Brazil
Varadero Beach – Varadero, Cuba
Eagle Beach – Palm - Eagle Beach, Aruba
Seven Mile Beach – Seven Mile Beach, Cayman Islands
La Concha Beach – San Sebastian – Donostia, Spain
Clearwater Beach – Clearwater, Florida
Seven Mile Beach – Negril, Jamaica
Bavaro Beach – Bavaro, Dominican Republic
Playa Norte – Isla Mujeres, Mexico