Travel can be strenuous, and the last thing we want to deal with when we settle into our hotel room is annoying behavior from strangers. And yet, no matter how lovely our hotel experience ultimately is, it seems there's always some person or group of people we encounter that really get on our nerves!
Online travel site Expedia has released its first study on hotel etiquette, asking 1,022 Americans to rank the types of guests that most aggravate them at hotels. It turns out it's a close race between parents who let their kids run wild, and noisy hallway guests.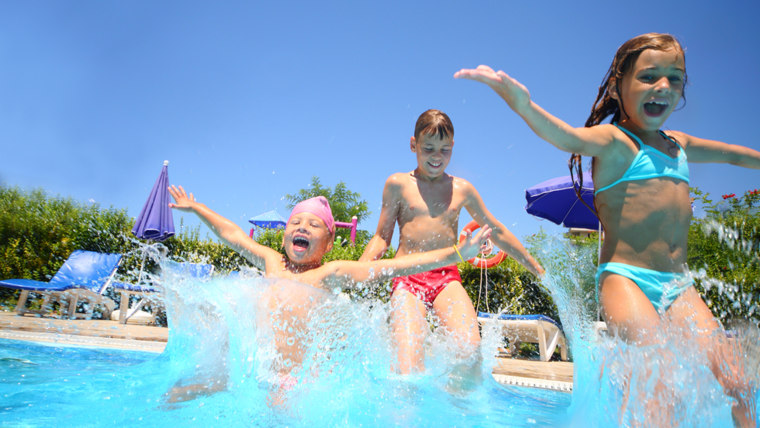 Here's a list of the top 10 types of hotel guests that most irk American travelers:
1. Inattentive Parents – 67 percent
These are the folks that are so busy with their smartphones or in conversations with other adults, that they pay their kids little mind, letting them run all over the place. Free-range parents, could this be you?
2. The Hallway Hellraisers – 64 percent
Is that a stampede of wild horses outside your door? No, that's just some people being really loud as they make their way to the elevator. Easy on the stomping, folks, we're rocking the "Do Not Disturb" vibe.
3. The Complainers – 54 percent
Oh, there they are at the front desk again, Mr. and Mrs. Nitpicky, telling the concierge about every little thing that is not to their exact liking. So obnoxious! We should file a complaint about them.
4. The In-Room Revelers (noisemakers nearby) – 52 percent
Time for some shut-eye? Or maybe that conference call with China? Too bad, the college kids in the room next door are just getting the party started! Hope you brought your earplugs, this is gonna be a rager!
5. The Bickerers – 26 percent
Mr. and Mrs. Nitpicky are having a quarrel about whether to go snorkeling or whale-watching. They just won't let up on each other and you get to witness every moment of it!
6. The Poolside Partiers – 22 percent
What a lovely night for a relaxing swim after a long day sightseeing. Too bad those spring breakers have completely dominated the pool area. Try again in the morning.
7. The Loudly Amorous (indiscreet lovemakers) – 21 percent
Hotels often make the perfect romantic getaway. And couples tend to let loose once they finally have some private time away from the kids. But wow, is everyone okay in there? That headboard sounds like it's about to come through the wall.
8. The Hot Tub Canoodlers (amorous couples in a public hot tub) – 20 percent
Those college kids still taking over the pool? Well, maybe you can find some solace in the hot tub. Oh, wait. Looks like the amorous couple that was making all that noise earlier has taken over the hot tub! Great.
9. The Business Bar Boozer (sloshed business travelers) – 12 percent
Business trips mean business meetings and often employees will gather in the hotel bar to talk shop. And they'll probably keep the rounds going, and then the shots, and then, oh dear. Are they going to be in here all night?
10. The Elevator Chatterbox – 6 percent
We all know riding in elevators with strangers can be awkward. But must we really pass the time of our brief journey to talk incessantly? Let's just enjoy the silence for these few minutes.
Pet peeves are a large part of the Expedia 2015 Hotel Etiquette Study, but the work also offers insights on general hotel etiquette.
RELATED:Hidden cameras reveal how much (and how little) some hotel maids really clean
The Tipping Points
The study found that Americans have varied habits when it comes to tipping hotel staff.
27 percent of Americans do not tip hotel staff
51 percent tip their housekeepers
40 percent tip for room service
31 percent tip the valet
21 percent tip the porter
10 percent tip the concierge
7 percent tip the cabana attendants
3 percent offered to tip an employee in exchange for a room upgrade
RELATED: Don't skip the tip and other tips for holiday tipping
Hidden Habits Revealed
Think no one noticed that all your extra toiletries went missing when you left? Well, they did. And they know about other stuff you do, too!
26 percent of Americans have hoarded toiletries to take home with them
9 percent brought multiple people into their room overnight without asking
8 percent have secretly taken items from their hotel room;
6 percent sneak down to the pool in the morning to "reserve" a spot by placing a towel on chairs
5 percent have smoked in a non-smoking room
2 percent have deliberately eavesdropped on guests in a neighboring room.
But hey, we aren't all bad. The study also finds that many of us are pretty decent guests. At the hotel's prompting, 54 percent of Americans use their towels multiple times for environmental reasons, and 74 percent of Americans consider room service to be "a luxury," versus 26 percent who consider it "a necessity." And just 6 percent of us haggle with the hotel over a room rate at check in.
Access the full study here.