With drought gripping the nation, grocery prices are expected to head higher soon even as many are facing economic hard times. A new generation of home economists, armed with mobile applications and Internet couponing sites, is driving renewed interest in frugal consumption.
In these tough times it's comforting to know that generations before us have faced similar challenges and responded in similar ways -- without all the technology, of course.
A 1947 issue of Life magazine, in a package of stories on "High Prices," profiled Atlanta housewife Ann Cox Williams, who was held up as a superstar saver for feeding her family on just $12.50 a week.
The author of the article called Williams "the 1947 heroine of the Battle of the Budget," saying she:
allows herself $12.50 a week to buy all her groceries except milk. On this she manages to feed herself, her husband, her four-year-old twins and even the family cat. The job takes considerable doing. Mrs. Williams is an avid student of grocery ads and shop windows. She limits herself to one shopping expedition a week, at which she weights every penny against the family's full week appetite. She serves no meat at lunch and limits her evening entrees to such items as meat loaf, hamburgers and chili. Yet she manages to provide two desserts daily and such frills as cookies for a party.
"If all American housewives had the spunk and ingenuity of the woman on this page -- Mrs. Hamilton Williams of Atlanta, Ga. -- inflation would be less of a swear word," said the article, which showed Williams shopping, studying the newspaper and preparing cookies for a PTA party.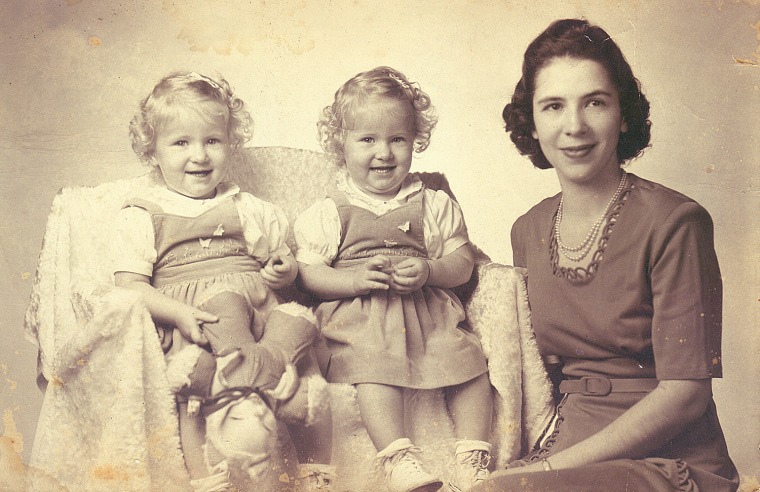 The spunk and ingenuity needed to save money today has changed a lot, thanks to things like cyber coupons and mobile deal alerts; not to mention the fact that more women work today and don't have the time to devote to finding the best deals that Williams had.
But the basics of saving money haven't changed much -- cut back and spend less.
"The more things change the more they stay the same," said Doug Bachtel,  a professor of consumer economics at the University of Georgia's College of Family and Consumer Sciences.
"There is something ingrained in American society about penny pinching," he noted, and many see the thrifty as "wise people who don't spend frivolously."
Unfortunately, he added, U.S. consumers these days have found it hard to emulate such budgeters thanks to a mantra of consumption fueled by easy credit; endless supplies of food, a lot of it unhealthy; and television and the Internet that has influenced the young and old to spend, spend, spend.
"Kids today get a $20 lunch box and want their mothers to stick in some high-priced sexy food," he explained, "not just a peanut butter and jelly sandwich."
Indeed, Williams daughter Kappy Bowers, who was a toddler when she was included in the Life Magazine photo spread, said the world has changed a lot since her mother was profiled in the piece. And she also admitted she wasn't as budget-minded as her parents when raising her kids.
"I am distressed by the things now, living to get things as opposed living to enjoy life," she stressed.
Bowers doesn't remember the Life story being published but has vague recollections of the photo shoot. She also doesn't remember feeling like her mother was doing something out of the ordinary when she was growing up.
"Mom made all of our clothes -- even our winter coats and rainwear. I don't think we had a store-bought dress until we were 10 or 11," she recalled.  "I loved my mom dearly, but I learned to sew in self defense.  Our prom dresses were always marked down and somewhat remade bridesmaids dresses -- need I say more? We were regular visitors to the Atlanta Junior League shop for used clothes."
Her father, a high school teacher, was also a penny pincher. "Dad would gas up the current wreck of a car we were driving and we would head out on Saturday and Sunday afternoons to the rich part of town where we would check out the trash at the curb for things for our home and the lake place," she said.
The "lake place" referred to a cabin the family built, furnished with items from the junkyard, including a used toilet and a metal shower stall that had a habit of shocking its users.
Williams' Life magazine spread was recently resurrected in a story published in Reminisce Magazine.
 "The remarkable frugality is what piqued our interest," said John Burlingham, senior editor for the magazine. "We were curious to learn more about this judicious housewife and felt our readers would be, too."
For some consumers today, the frugal lifestyle has become far more than a curiosity.
Melissa Garcia could very well be the budget-battle heroine of our day.
Known as the "Consumer Queen" online, she has two kids, ages 12 and 15, and a husband with a degenerative disease who is unable to work, so savings money is a priority.
The main difference she sees today compared with Williams' time has been the explosion of the dual-parent working family. "It's not just the stay-at-home mom clipping coupons anymore," she said.
Today, she continued, working mothers and fathers have become savvier and take advantage of deals they can find via the Web. "You can get them on your mobile phone, on Facebook and Twitter," she said. "It's more accessible to people."
For consumers who are struggling, she suggested you "rethink what you buy. More spouses and families need to be more honest with each other and with their kids. They don't understand what saving money is because they've been given everything they want in life."
In her family she talks with her kids, letting them know when it's time to stretch the budget for the week.
Some of her tips on purchases include buying fruits and vegetables in season; investing in a standing freezer to store things when they go on sale; and stockpiling things such as canned foods, cleaning supplies and even tooth brushes.
The key, she advised, is convincing yourself that living within your means and saving money isn't some unattainable goal.
Even in 1947, consumers were shocked at Williams' budgeting prowess.
The Life magazine piece stated that when Williams' story was shared in the local paper, "less enterprising housewives sent in letters of disbelief that any family could eat so cheaply."
But her daughter can vouch for it.
Williams died last year at age 95, and the one thing that stands out in Bowers' mind most is: "I never felt deprived."
She does remember being the only family in the neighborhood without a television, but she added, "We played games. I was very happy."
More money and business news: