Most of the time I'm a pretty buttoned-up traveler, but a few weeks ago I was off to Santa Fe, New Mexico, and I got a little cocky. It was a domestic flight and I convinced myself (read: too lazy) that it was a short trip and I didn't need to worry about my normal prep.
I threw nearly everything into my check-in bag and gave it to the skycap. Fate decided to teach me a lesson. After a missed flight, lost luggage and a domino effect of disasters, 15 hours were added to my trip. It would have been a lot easier if I had the items below at my fingertips.
RELATED: World's luckiest traveler? This man got a 737 flight all to himself
Learn from my mistake, make sure to have these essentials in your carry-on bag for the times your travels go sideways.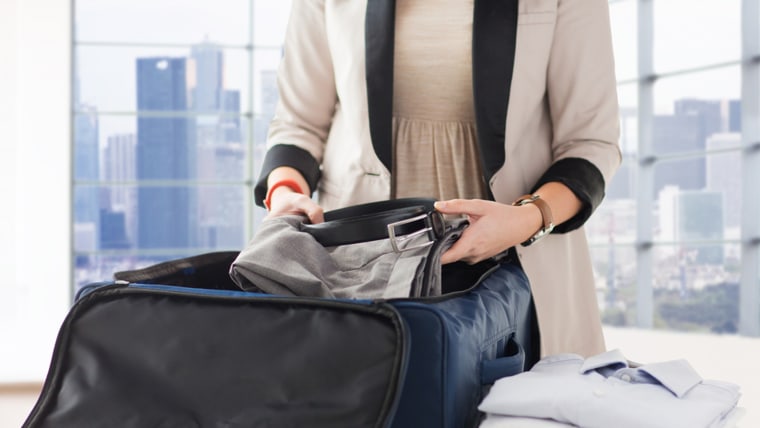 1. Travel outlet strip with short cord: When you're delayed four hours and your devices are in need of a charge, you'll be amazed at the friends you can make when you plug this baby into the only socket available. There are all kinds of models that plug right into the wall but I prefer the ones with a short cord for those hard to reach areas.
2. Small notebook and pen: Great for those memorable moments when you're given a lot of nonsensical information during a flight change or you've been rerouted for no apparent reason. Not to mention when your phone dies or the internet connection is sketchy at best.
RELATED: 60 countries in 3 years: How this man traveled the world on a budget
3. The following information at your fingertips: I use my smartphone's "Notes" app to keep all my necessary travel info together, or the handy dandy TripIt mobile app, but it's always a good idea to have a paper backup for those times your mobile devices can't help you. While it may be old school, a few moments of your time before you head to the airport could save you a lot of real-time grief. Extra points if you put it all in one document.
Your airline's toll-free number
Your reservation's locator code – this is how the airline keeps track of your reservation. If anything goes wrong, the representative will ask for this.
Shuttle and/or rental car phone numbers and confirmation codes
Your accommodation's phone number and address
Your passport number (if applicable), including your issue and expiration dates.
Photo copies of your credit cards (front and back) in case your wallet is stolen.
4. Change of clothes, or at the very least, underwear: Normally, I only do this for long overseas flights so that I can feel refreshed when I arrive. But when the trip to Santa Fe resulted in a few hot and sweaty delays, long walks and airport changes, I would have killed for something to change into before I reached my destination.
5. Face wipes: These are a must. They clean you up and cool you down when you're stuck at an airport or location that's hot and sticky. If you're in a pinch, they're a perfect alternative to a sponge bath.
6. Travel toothbrush and toothpaste: When a short flight turns into a marathon, you'll be happy you have your toothbrush with you. Your seatmate will be happy, too.
RELATED: Beach or mountains? What your geography preference says about you
7. Eye drops: If you have sensitive peepers, there's nothing worse than the itching and burning a plane's re-circulated air can wreak on your eyes.
8. Medications: Don't let your medications become collateral damage if your luggage is lost. Keep them with you.
9. Your essential device chargers: Throw 'em in a Ziploc and call it a day.
10. Snack: Airports are filled with countless outlets to purchase snacks for your flight, but if you end up at an airport early in the morning or late at night, you're likely to find everything closed. Stuffing a few granola bars in your bag can be a lifesaver.