Halloween is a time for trick-or-treating and scary movies. But for some people, getting a real scare is part of the season's appeal. And there's no better time to up the ante on celebrating the frightening festivities by spending the night in a haunted house.
All over the country there are hotels that appear to be hosting eternal guests, and if you're brave enough, you might just spot one. Here are the 10 most haunted hotels in the country — where it might not be so easy to rest in peace.
RELATED: Is Monet's ghost haunting the Cleveland Museum of Art? See the photo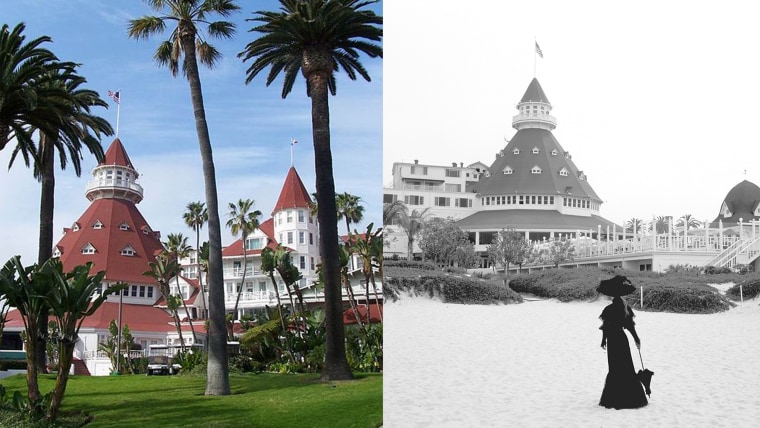 Deadwood, South Dakota
With a name like Deadwood, there's bound to be a few ghosts floating around town. The most famous in the area is that of Seth Bullock, who moved to the area to open a hardware store and never left. Building on his successful business, the entrepreneur later opened an extravagant hotel above his store and became sheriff of the town. The hardworking gentleman died in 1919, but he wasn't ready to give up his passion. Today, guests and workers at the hotel report seeing Bullock in the hallways of the second and third floors, the restaurant and Seth's cellar. Some have even heard voices, felt shoulder tapping, and seen flying objects and electrical appliances functioning – even when they're unplugged!
Coronado, California
While people flock to this luxury hotel for its stunning views and elegant accommodations, some come for the chance to spot the ghost of Kate Morgan. The 24-year-old checked into the property on Thanksgiving Day in 1892 and never checked out. After waiting five days for her lover to meet her, the heartbroken young woman took her own life with a handgun. Though her story is tragic, many report that she is a friendly ghost. You can stay in the original third-floor guestroom where there have been reports of lights flickering, self-working TVs, breezes, mystery odors and sounds, objects moving by themselves, footsteps, voices and sudden changes in room temperature.
RELATED: The world's top 10 ghost tours will get you into the Halloween spirit
Baltimore, Maryland
This historic hotel may tout itself as pet friendly, but it's apparently ghost friendly as well. Dating back to the 1700s, the site has sparked numerous tales of apparitions appearing to guests and staff in all seven buildings that make up the property. While no people in particular have been pinpointed as specific spirits, everyone agrees they're friendly and looking for a good time. Sounds of a party were even reported during Hurricane Isabel in 2003, though the hotel was closed at the time. Embracing their ghoulish guests, the hotel hosts several ghost tours a week.
Savannah, Georgia
It's hard to narrow down a single hotel in one of America's most haunted cities, but the bustling activity of this property makes it a top contender. It was used as a hospital for the Union Army during the Civil War and twice during yellow fever epidemics -- making for a lot ghostly potential. People have seen spirits walking around, heard children's voices at night and seen faucets turn on by themselves. Many local tours include this spooky spot on their routes, or you can dare to spend the night yourself.
From the inspiration for "The Shining" to the Headless Horseman's hangout, visit the world's spookiest tourist attractions ... if you dare.
New Orleans, Louisiana
Like Savannah, New Orleans is home to many war stories and their accompanying spirits. Guests have reported seeing bloody Confederate soldiers and surgeons that disappear the moment the lights go on, especially in building 500, and some have complained that the rooms feel as if they're filled with people. Moans and groans can be heard throughout the historic property that's situated just two blocks from Bourbon Street.
RELATED: Turn Halloween candy into decadent brownies for a dangerously tasty treat
Estes Park, Colorado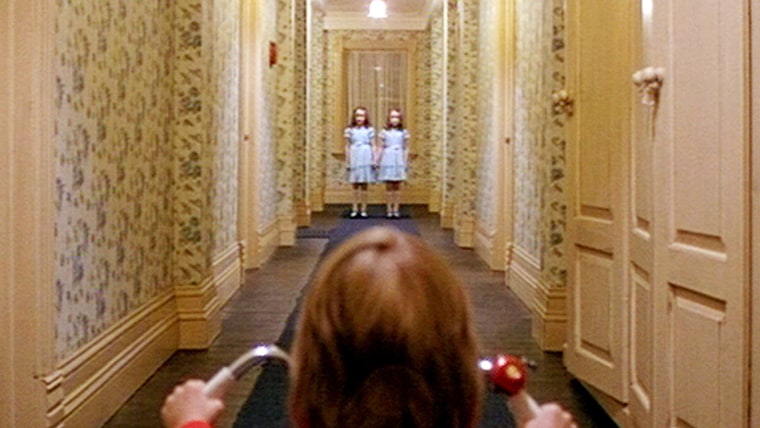 If Stephen King found inspiration for "The Shining" in this hotel, then you know it has to be eerily good. This spooky resort is notorious for its hauntings, particularly room 217. In 1911, chambermaid Elizabeth Wilson allegedly (there are various accounts of the incident) went into the room with a lit candle after a thunderstorm took out the power of the hotel and realize there was a gas leak, causing the place to explode. Though she survived the incident, there are still sightings of her in the room tending to her duties like putting guests' clothes away and sleeping between unmarried couples.
Portland, Oregon
Not only has this luxury hotel made a name for itself after being referenced in "50 Shades of Grey," but it's also well known for its ghosts. Ever since a guest committed suicide by jumping out the window of room 1003, there have been tales of supernatural encounters in any room ending in "03." People have said they've heard strange knocking sounds, felt random cold spots and some have even taken pictures that show blurry faces and random dark clouds.
RELATED: These are the most popular Halloween costumes for 2015
Lake George, New York
With its beautiful surroundings and elegant accommodations, it's no surprise guests want to keep coming back -- especially the property's first. Guests have said they've seen a couple enter the dining room and return to their second floor room on numerous occasions, while golfers have seen a ball boy from the 1950s who was reportedly hit by a car. One hotel cook apparently quit after a tall blond woman spoke to him and then walked right through him.
Fond Du Lac, Wisconsin
This 1920s property was a labor of love for creator Walter Schroeder — something he can't seem to give up in the afterlife. He reportedly roams the halls and haunts room 717, where there have been tales of screams behind a locked door only for the staff to find it empty. Sadly, two people committed suicide, one on the second and the other on the seventh floor, leading to more stories of TV channels changing on their own and people having their hair pulled.
Long Beach, California
Though this famous ship-turned-hotel embraces its scary past by hosting a haunted house onboard in the fall, it's the real ghost stories that will make your skin crawl. As both a passenger ship starting in 1936 and a warship in World War II, plenty of people have passed through some 400 rooms in the vessel. But one of the most popular spooky spots is the First Class Swimming Pool, where two women drowned. Others have reported seeing a woman in white in the Queen's Salon, and children playing in the storage room.
This article was originally published Oct. 22, 2015.