The best large company to work for in the U.S. in 2016 isn't Google or Facebook — at least according to a recent report from careers site Glassdoor.com released late Tuesday. Although the tech heavyweights are still considered top spots when it comes to employee satisfaction, the No. 1 place where people love to work is online lodging giant Airbnb.
The results were collected as part of Glassdoor's eighth annual "Employees Choice Awards," which give workers at small and large companies in the U.S., as well as companies in Canada, the U.K., France and Germany, the opportunity to anonymously rank their employers.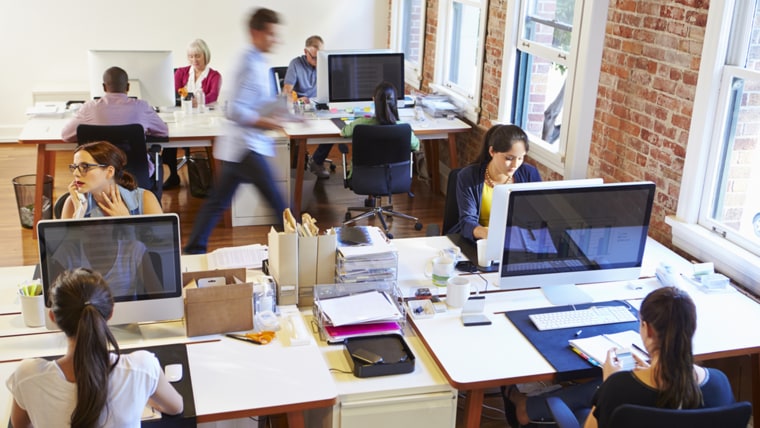 To conduct the research, Glassdoor collected employee reviews from Nov. 3, 2014 to Nov. 1, 2015. Employees chose to anonymously submit their reviews during the time period; Glassdoor said that 1.6 million employees chose to participate.
RELATED: Here's what you need to make if you want to buy a house in these US cities
The survey found that employees favored companies that, among other things, make them feel valued, foster a unique culture that aligns with the organization's mission, hire smart colleagues, and cultivate transparent senior leadership.
Glassdoor wrote that ratings and rankings were determined "based on the quantity, quality and consistency of reviews during the period of eligibility. The awards take into account various types of employment status, including full-time, part-time, contract and freelance, however, intern company reviews have been excluded."
For the large company rankings in the U.S., the survey saw 13 newcomers, including Delta Air Lines, Expedia and beverage giant Red Bull, where an employee in Rialto, California, praised it for being an "awesome place to work with lots of cool perks like free shows, open schedule, and great pay."
RELATED: 7 ways to cultivate kindness (and courage!) at work
At Airbnb, which this year nudged Google from last year's No. 1 position, an employee wrote, "The people that work here are some of the best I've met in my professional career. The culture is good. The founders are great people and I believe they have the best intentions for the company, the employees, and our community. There is a lot of opportunity to learn from different teams and possibly switch roles as departments grow and new team form."
Google needn't worry about being ousted, though. It ranked eighth and is still among the four companies that have made the list all eight years, giving it "platinum club" status. Along with Google, Chevron, Bain & Company and Apple have also achieved that feat.
RELATED: Generation Z to eclipse millennials as economic force, says Goldman Sachs
A Boston, Massachusetts, employee at Bain & Company, which ranked No. 2 on this year's survey, wrote that it is an "Incredibly supportive culture with an incredible focus on learning and mentoring. Highly intelligent, down-to-earth and fun people. Focused on making a real impact for our clients."
Here is the top 10 list:
1. Airbnb
2. Bain & Company
3. Guidewire
4. Hubspot
5. Facebook
6. LinkedIn
7. Boston Consulting Group
8. Google
9. Nestlé Purina PetCare
10. Zillow