With freezing cold temperatures sweeping much of the country, we're sure many of you are dreaming of long days on the beach in the sun. So is the team over at TripAdvisor, which recently announced the best beaches in the United States and the world as part of its 2016 Travelers' Choice awards.
This year's awards honored 343 beaches, based on the quantity and quality of traveler reviews and ratings for beaches gathered over a 12-month period on the travel site.
"The 2016 Travelers' Choice Beaches award-winners will inspire many to book their next getaway, knowing that these beautiful spots are the very best from the TripAdvisor global community," said Barbara Messing, chief marketing officer for TripAdvisor.
RELATED: Most romantic hotels in US and the world rated by TripAdvisor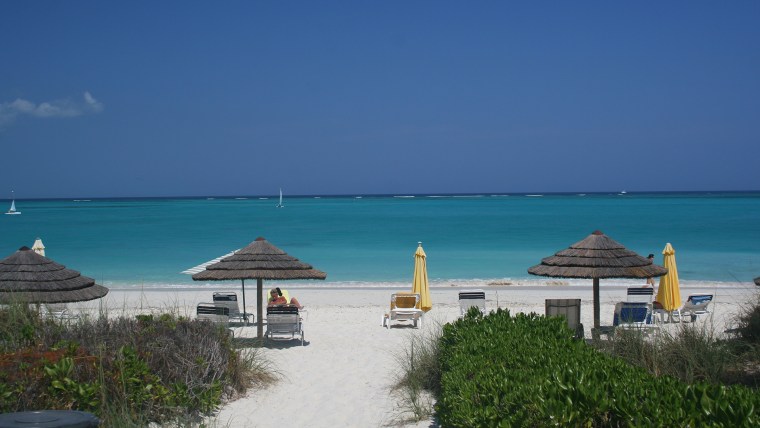 So, which spot came in at No. 1? Grace Bay in Providenciales, Turks and Caicos. Known for its turquoise blue waters and white sand beaches, you could literally spend all day here. "The perfect beach, on a perfect island," one reviewer described the destination. "I will never grow tired of visiting here. Crystal clear water, fine sugar sand, no seaweed, and perfect for floating for hours."
RELATED: Traveling with kids? How to handle in-transit tantrums
Baia do Sancho in Fernando de Noronha, Brazil, came in second place with similar sparkling waters, but with added nature and adventure aspects to it. "One of the best beaches in the island," noted a reviewer. "Views are great from top with lot of birds and trees. Reaching the beach with the vertical steps between rocks is a unique experience as well." Bonus: The beach is often empty, leaving you to feel as if you're in your very own paradise.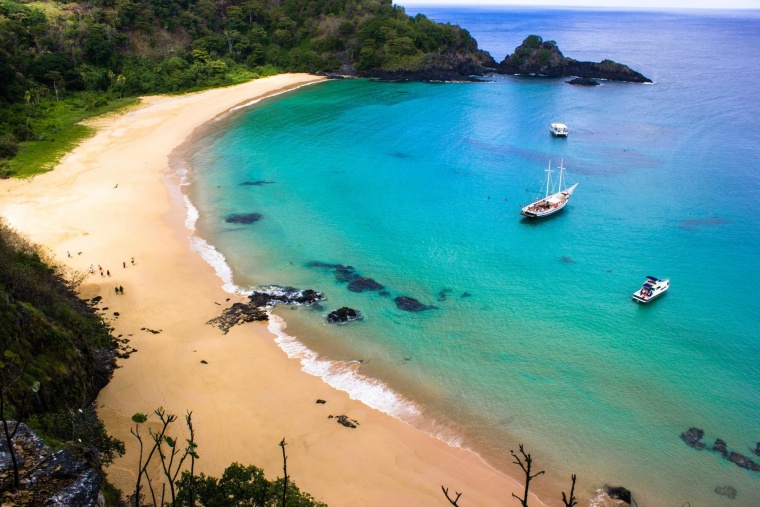 And it's not just exotic places that provide stunning escapes. There are plenty of incredible beaches in the good ol' US of A. Clearwater Beach in Clearwater, Florida, with its 2 1/2 miles of powdery sand and calm and shallow water, was named the No. 1 beach in the U.S. In between dipping your toes in the water, travelers can check out the Beach Walk Promenade or bustling Pier 60. "This needs to be added to the 'Wonders of the World' list as it's absolutely breathtaking. Beach, pier, water sports, restaurants, hotels — this area has it all," wrote one TripAdvisor reviewer.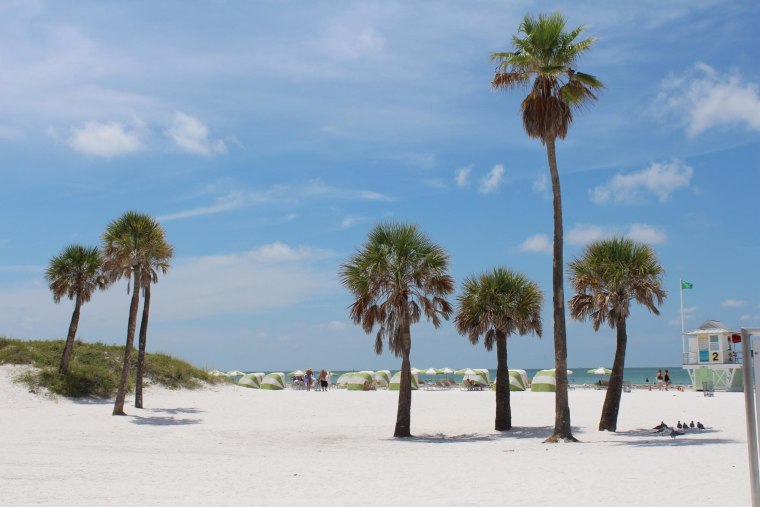 And it's no surprise that Hawaii was high up on the list. Lanikai Beach in Kailua, Oahu, came in at No. 2, and its name literally means "heavenly ocean" in Hawaiian. The waters are so clear that you might not even need snorkel gear to see the incredible sea life below the water's surface. A TripAdvisor reviewer shared, "This beach is absolutely gorgeous. The sand is silky and clean, the water was so calm and a beautiful shade of blue. It's a relaxing piece of heaven just 35 minutes from Waikiki."
RELATED: Limbless man travels to Southeast Asia with photographer in inspiring journey
Here is the full list of the top 10 best beaches in the world and the U.S.:
Top 10 Travelers' Choice Beaches in the World:
Grace Bay in Providenciales- Turks and Caicos
Baia do Sancho-Fernando de Noronha, Brazil
Playa Paraiso – Cayo Largo, Cuba
Anse Lazio – Praslin Island, Seychelles
Cayo de Agua – Los Roques National Park, Venezuela
Flamenco Beach – Culebra, Puerto Rico
Playa de Ses Illetes – Formentera, Spain
Ngapali Beach – Ngapali, Myanmar
West Bay Beach – Bay Islands, Honduras
Nacpan Beach – El Nido, Philippines
Top 10 Travelers' Choice Beaches in the U.S.:
Clearwater Beach – Clearwater, Florida
Lanikai Beach – Kailua, Oahu, Hawaii
Siesta Beach – Siesta Key, Florida
Saint Pete Beach – Saint Pete Beach, Florida
Wai'anapanapa State Park – Hana, Maui, Hawaii
Ka'anapali Beach – Lahaina, Maui, Hawaii
Pensacola Beach – Pensacola Beach, Florida
La Jolla Shores – La Jolla, California
St. Augustine Beach – Saint Augustine Beach, Florida
Beach at Panama City – Panama City Beach, Florida