Do you find yourself daydreaming about warmer weather and the sand between your toes lately? You're not alone. Thinking about the summer months and ocean is sometimes the only way to get through these dark and dreary months.
Luckily, TripAdvisor made that fantasizing a bit easier by announcing the winners of its Travelers' Choice awards for the best beaches in the world.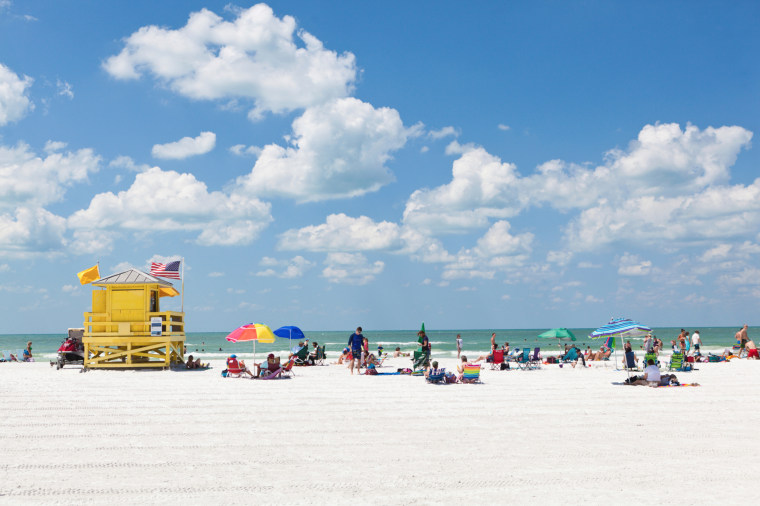 The travel planning and booking site revealed the best sandy spots in the U.S and around the world today, honoring a total of 343 beaches. The winners were determined based on the quantity and quality of traveler reviews and ratings for beaches on TripAdvisor gathered over a 12-month period. And according to a recent TripAdvisor survey, 49 percent of U.S. travelers say hotel prices are the most important factor when choosing a beach destination. So, TripAdvisor also identified the least expensive month for a hotel stay near each beach, meaning you can really start planning that much-needed holiday.
"Traveling to a popular beach doesn't have to be expensive," said Barbara Messing, chief marketing officer for TripAdvisor, in a statement. "TripAdvisor can help find the best prices for highly rated hotels and has a variety of value options for those looking to get the most out of their money while visiting one of these amazing beach destinations."
RELATED: The 16 best places to go on vacation with a baby or toddler
So, which spot came in first place? Siesta Beach in Siesta Key, Florida, took the No. 1 spot on the top 10 list of best beaches in the U.S., and No. 5 in the world. It's conveniently located about 10 miles south of Sarasota on the Gulf Coast and is known for its white sandy beaches that look more like the Caribbean than Florida.
"I can't say enough great things about this amazing beach," wrote one TripAdvisor reviewer. "Perfect white sand, soft on the feet and yet look around and you can also find shells. Sunset was amazing!" The best time to visit the stunning stretch of sand is actually in the fall as the least expensive month is September, with rooms costing an average of $214 per night.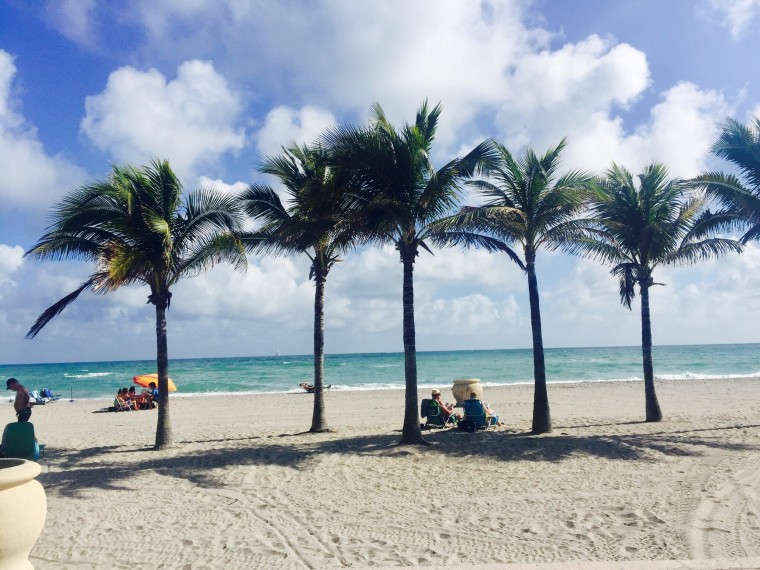 RELATED: How this woman funded her record-breaking trip to every country in the world
Florida's beaches dominate the top 10 list. Seven out of 10 beaches are located in the Sunshine State, with St. Pete Beach coming in at No. 3, Clearwater Beach taking the No. 4 spot, Panama City Beach at No. 5, Hollywood Beach at No. 6, Pensacola Beach at No. 7, and Saint Augustine Beach at No. 8. In fact, the only other state to boast more than one beach on the list is Hawaii, with Ka'anapali Beach at No. 2, and Hanauma Bay Nature Preserve coming in at No. 9.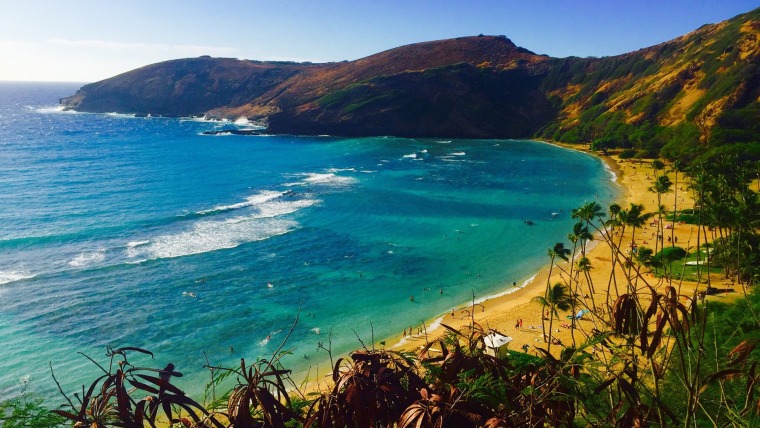 The only outlier is Ocean City Beach in Ocean City, Maryland, which moved up 15 spots to No. 10 this year. The reason? It's a family-friend location with lots of free activities and is perfect for aquatic sports. "It has a beautiful deep sandy beach with lots on the boardwalk — like shops, games, amusements parks, restaurants, and ice cream, to name a few things," noted a TripAdvisor's reviewer. If you're looking to go, search for hotels in November as it's the least expensive time to travel, with rooms averaging $109 a night.
RELATED: Tips for traveling with kids from parents who've been on the road for 1 1/2 years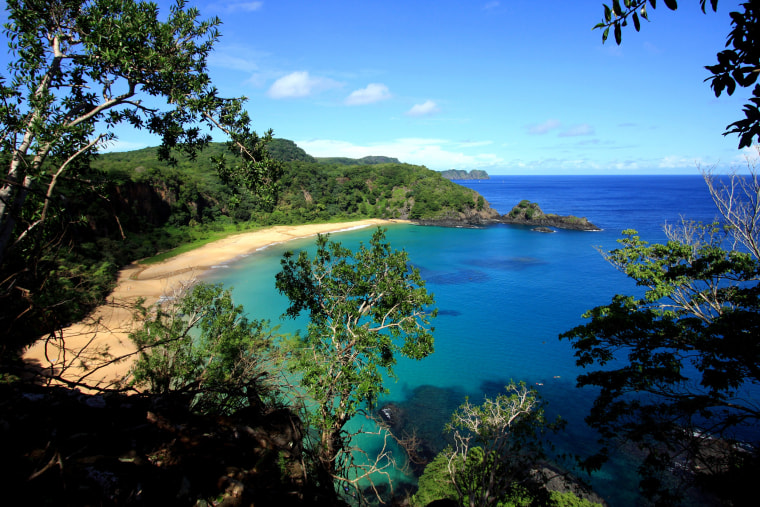 In terms of the best beach in the world, Brazil's Baia do Sancho came in at No. 1. While it can be a bit tricky to access the beach, which is located on Fernando de Noronha Island — 220 miles off the northeast coast of Brazil — visitors have raved about its beauty and incredible snorkeling opportunities. "The award recognition is an opportunity for us to communicate all that this incredible place has to offer to global travelers," said Luís Eduardo Antunes, general administrator of Fernando de Noronha.
Check out the top 10 lists for Travelers' Choice Beaches in the U.S. and the world below!
Best U.S. Beaches
1. Siesta Beach, Florida
2. Ka'anapali Beach – Lahaina, Maui, Hawaii
3. St. Pete Beach – St. Pete Beach, Florida
4. Clearwater Beach – Clearwater, Florida
5. Beach at Panama City – Panama City Beach, Florida
6. Hollywood Beach – Hollywood, Florida
7. Pensacola Beach – Pensacola Beach, Florida
8. Saint Augustine Beach – Saint Augustine Beach, Florida
9. Hanauma Bay Nature Preserve – Honolulu, Hawaii
10. Ocean City Beach – Ocean City, Maryland
Best Beaches in the World
1. Baia do Sancho, Fernando de Noronha, Brazil
2. Grace Bay, Providenciales, Turks and Caicos
3. Eagle Beach, Palm - Eagle Beach, Aruba
4. Playa Paraiso, Cayo Largo, Cuba
5. Siesta Beach, Siesta Key, United States
6. La Concha Beach, San Sebastian, Spain
7. Playa Norte, Isla Mujeres, Mexico
8. Radhanagar Beach, Havelock Island, India
9. Elafonissi Beach, Crete, Greece
10. Galapagos Beach at Tortuga Bay, Galapagos Islands, Ecuador