It may not feel like it, but summer is just around the corner — and that means beach time! But where are the best spots to hit, especially with kids in tow? Well, Family Vacation Critic is here to help as they just released their annual list of the best beaches for families.
While there were no exact rankings, the TripAdvisor family site curated the list by choosing beaches that are relaxing, close to calm, lifeguard-protected waters, accessible to restrooms/showers and close to other attractions, vacation rentals and hotels.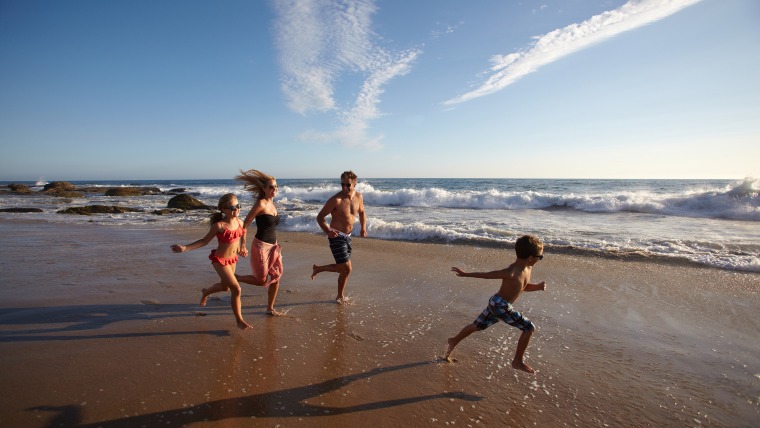 "Beach vacations are at the top of so many families' must-do list throughout the year," Lissa Poirot, editor-in-chief of Family Vacation Critic, said in statement. "These beaches go beyond just a day on the sand, but offer some really fun features for families to enjoy together."
RELATED: Here are the least (and most) stressed states in the US
So where are this year's winning beaches? It's not Miami, Los Angeles or even some Hawaiian shore. Spots like Jones Beach State Park in Wantagh, New York, made the list because it offers a number of activities in addition to just lying on the sand. Here, kids can touch live marine animals, dig up whale bones and walk through the butterfly garden at the Theodore Roosevelt Nature Center.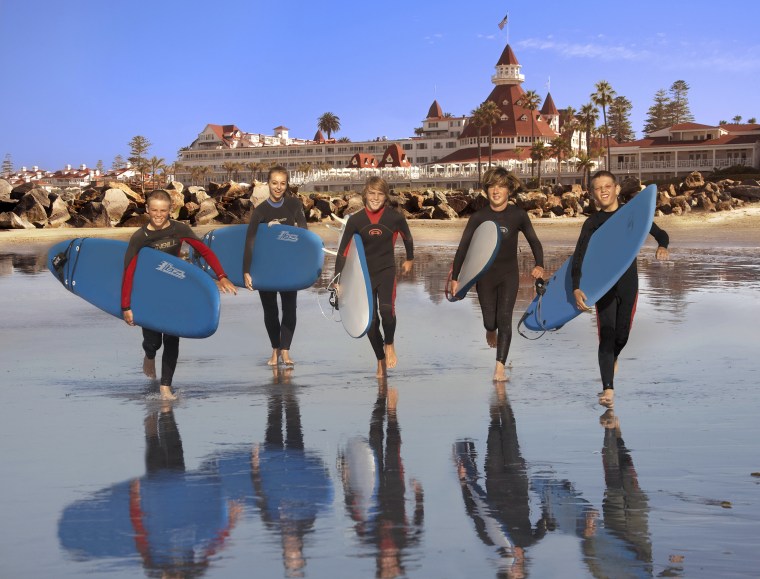 About two hours away is another great beach, Long Beach Island, New Jersey. At just 18 miles long, the seaside escape feels like a mini paradise. There's also plenty to do for both kids and adults with top-notch restaurants, a small amusement park called Fantasy Island, and a singing ice cream parlor called Show Place is set to reopen in 2017.
RELATED: The 10 best beaches in the US — and cheapest time to visit
A few more hours south in Delaware is Rehoboth Beach, where the shore is beautiful, and families will love nearby Lefty's Alley and Eats, an entertainment center complete with bowling lanes, a state-of-the-art arcade, a two-story laser tag arena and an on-site restaurant.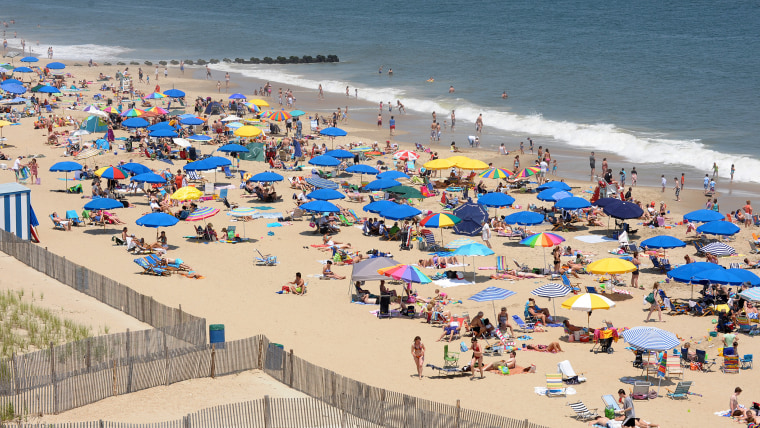 Of course, the other coast has a number of great sandy spots as well. Two Southern California beaches made the list: Coronado Beach and Balboa Beach, both of which have unique attractions. This year visitors can transform into a mermaid as part of Hotel del Coronado's Mermaid Fitness classes, and the famous Balboa Fun Zone amusement area has been entertaining families for decades, with its Ferris wheel, arcades and shopping.
RELATED: Here are the 30 best midsized cities to visit in the US
Check out the full list:
Top 10 beaches for Families in 2017
1. Long Beach Island, New Jersey
2. Ponce Inlet, Florida
3. Jones Beach State Park, New York
4. Rehoboth Beach, Delaware
5. Coronado Beach, California
6. Balboa Beach, California
7. North Beach Park, Wisconsin
8. Coast Guard Beach, Massachusetts
9. Weirs Beach, New Hampshire
10. Seaside Beach, Oregon