I know I am not cool enough for Instagram.  I don't have many followers (81), and when I post pictures, I don't get many "likes" – I think my record is a pathetic 15.  

According to my kids, ages 13 and 10 (the former a prolific Instagramer ; the latter a newbie, having just received his first phone over the holidays), I don't get likes because my pictures "aren't that interesting."
Considering that many of my pictures include them, I find that in itself interesting.  But don't think this discouragement will keep me away from Instagram's self-indulgently-inclined, instant-gratification-filled, look-at-me universe.
It's been established that Instagram is to youngsters what Facebook is to us oldies:  A way to connect and communicate with friends using pictures and comments.  And unlike those demanding status updates on Facebook, which require a whole thought in a complete sentence, on  Instagram, words are used minimally, and who cares if the spelling is correct?  As long as  '@so-and-so' is tagged and you use a series of smiling emoticons, you make your point.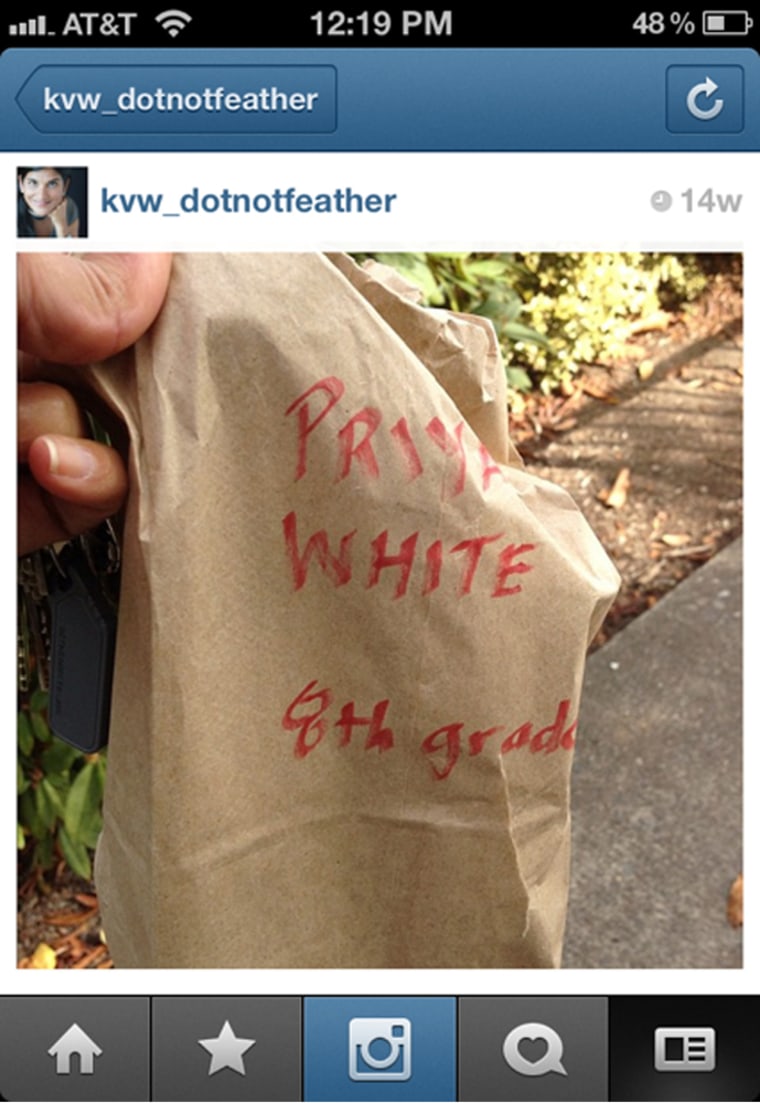 Of course, one rule of thumb as a parent on Instagram: if you are following your kids or their friends, don't ever actually comment. The double-click like is as far as you should go. If you do comment, you might find yourself unfollowed. (Been there, had that.)
Since I can't be part of my kids' Instagram in-crowd, I'm always looking for creative ways to use the app to communicate with my kids. Given the amount of time they are on their phones – when they are on the school bus, when they are in carpool, when they are with friends – there are many opportune moments for them to acknowledge an Instagram-from-Mom.
My top 5 ideas, some that I've used and some that I plan to try, are:

1.  Lunch, anyone?   My 8th grader forgot her lunch and her school has a policy that you can't deliver it to a student; they have to know to come to the office and pick it up. I dropped off her brown bag and posted a photo on Instagram. I figured that one of her  370 friends may break school rules and look at their phones and relay the message to her. (She did get her lunch; but not because of my post. Still, I got 'likes' from several of her pals.)
2. You're going to see the Biebs -- Surprise!  After telling my daughter for weeks that we weren't going to the Justin Bieber concert, I got tickets and announced it on Instagram, saying, "Look what you are doing on Tuesday night! #motheroftheyear"  This was a huge success, as I got a public, all capital 'THANK YOU MOM!' post from her, which in turn got 38 likes from her followers. (I should be allowed to count those as my own, right?)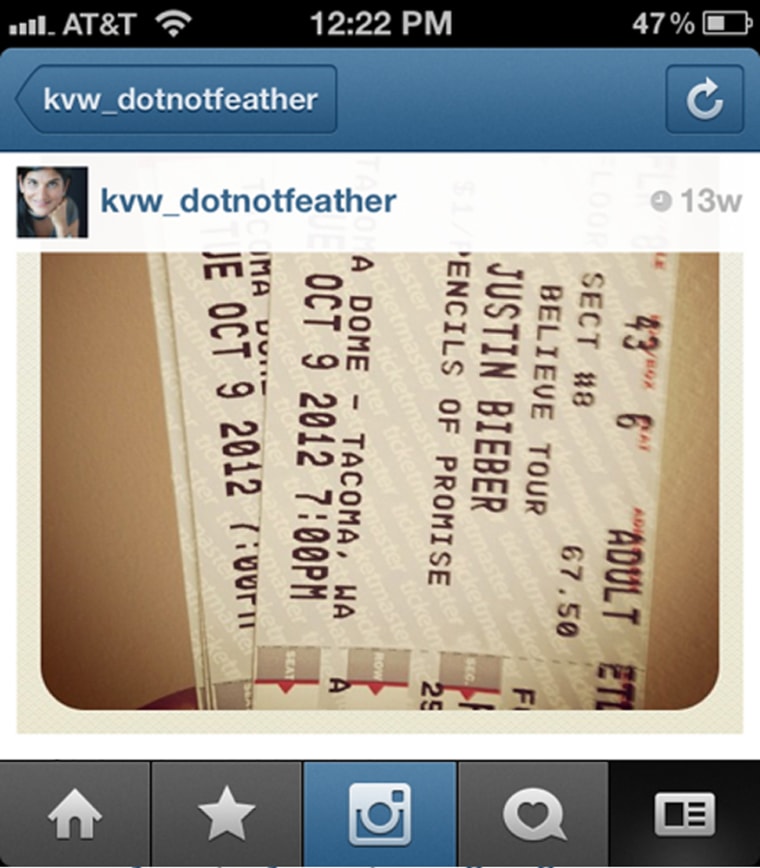 3. Got sugar? The next time my kids are at the neighbors and I am baking and lacking ingredients, I can post a pic of my empty measuring cup and ask, "Will you please bring home some sugar?"
4.  Public shaming.  Both of my kids left for school today with rooms that are an absolute mess. Maybe I should snap a photo, tag them, and say, "Look what you are doing when you get home from school today. #cleanyourroom"
5.  Show some love.  In the pictures I post, many include my kids looking, in my opinion, like the beautiful creatures they are.  I've found that hashtags are a great way to compliment them.  I recently posted a photo of me and my son, with the hashtag #lovethatboyinred.  That post is the one that got my record-breaking 15 likes.  And, yes, he was one of them.