A few days ago, my 4-year old son posed a tricky parenting question: "Why doesn't Wonder Woman wear any pants? The other superheroes do."
He's right. All the major male superheroes — Batman, Spidey, Captain America — fight supervillians fully dressed, albeit in form-fitting costumes. Yet their most prominent female partner is running around in a push-up corset and high-heeled boots.
It is 2013, after all. Maybe it's time Wonder Woman and her fellow superheroines got outfits that are less Victoria Secret fashion show and more suitable for saving the world.
That's exactly what 26-year old Michigan artist Michael Lunsford has done in a series of drawings that re-imagine what everybody's favorite superheroines would look like fully clothed.
For example, Lunsford, creator of the comic Supernormal Step, changes Supergirl's little flouncy skirt and cut-off shirt to comfier leggings and a longer tunic. Powergirl gets sporty rolled jeans. And Wonder Woman loses the famous cleavage-baring bustier for a long-sleeve leotard and pants, and trades her heels for a pair of practical flats.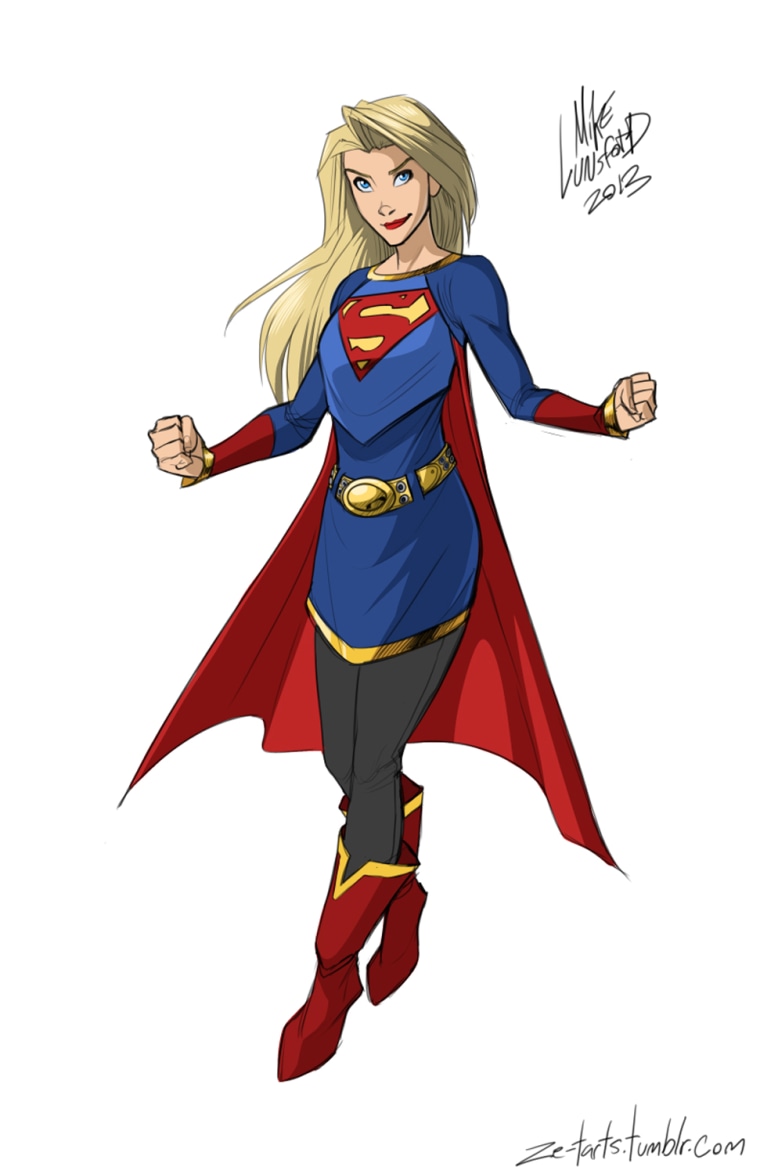 Lunsford insists that he doesn't mean to make a moral statement or push an agenda about modesty or gender equality. The costume redesigns aren't about telling people how super hero characters should look, Lunsford explains. "This was merely showing that super heroes can look like this, but they certainly don't have to all the time."
He acknowledges that many comic book superheroines end up with "the painted-on glorified swimsuit look." As a life-long fan of comics, Lunsford wanted to push that notion "to the other extreme," showing that these iconic characters can still "look cool" even when they're not wearing a traditional, lingerie-inspired get-up.
Growing up, Samiya Mir, a New York attorney and mom of two boys, ages 4 and 1, always found Wonder Woman "very beautiful." (Like many of her generation, she's most familiar with Lynda Carter's portrayal of the icon in the 1970's television series.) But now, as a parent, she believes that traditional female superhero costumes are overly sexual — and unrealistic. "It doesn't seem physically practical that [these women] are running around and get the bad guys while wearing a bikini top," she says. Mir says it's time for female superhero costumes to change with the times.
Like Mir, Anna Fishbeyn, a playwright and producer and mother to a 9-year old girl and 5-year old boy, remembers thinking that Wonder Woman embodied a feminine ideal. "I adored Lynda Carter," she explains. "And I said to myself, when I grow up, I would like to have skinny legs, voluptuous breasts…and I would like to have superpowers."
Still, she would love to see new costumes on Wonder Woman and Supergirl. We should "level the playing field," Fishbeyn argues, so a strong role model like the Amazon warrior princess doesn't have to wonder "is my underwear showing?" as she lassos a villain.
Some moms disagree. They say the playing field is level, in that comic books generally display hyper-sexualized versions of both men and women.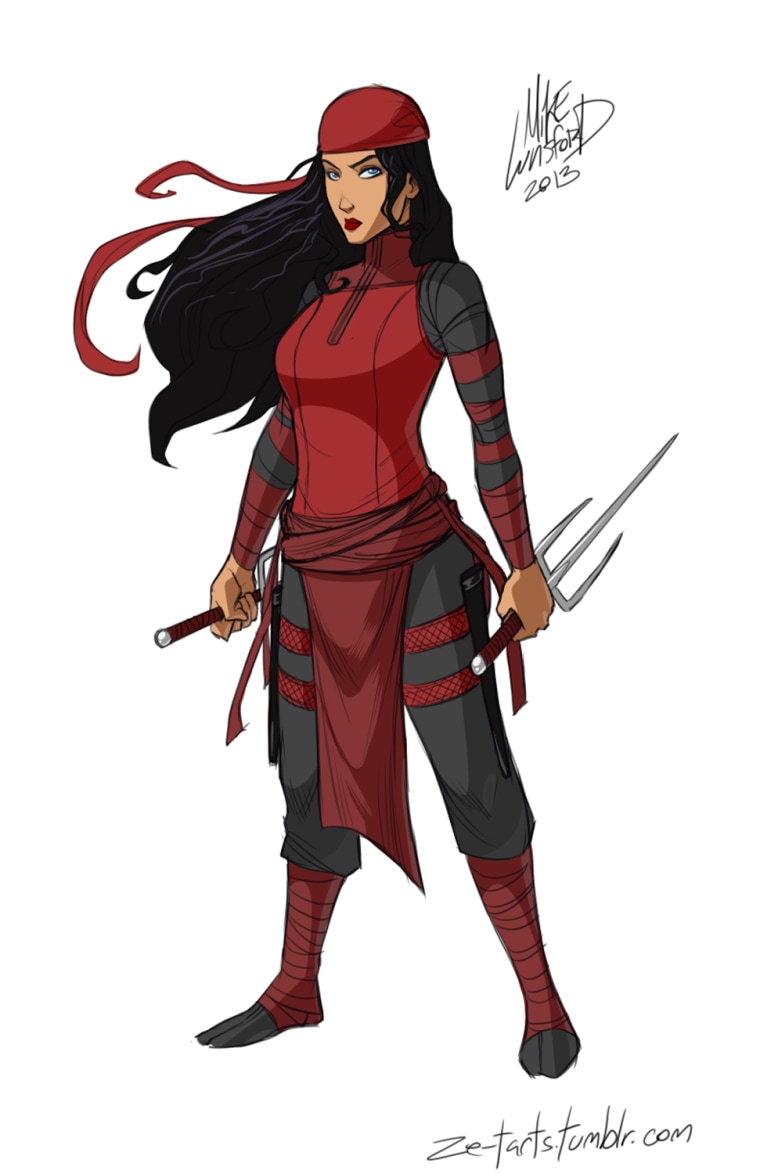 Pants or no pants, Wonder Woman is portrayed as an equal to Superman and the rest of the male super heroes, says Saira Rao, mom to a 4-year old daughter and 2-year old son, and president of In This Together Media, which publishes books for "real girls" with characters who are "bold, funny, and fearless."
Wonder Woman "isn't wearing much," acknowledges Rao. "But at least, she is strong, smart, and kicks butt."
And some mothers don't find the costume impractical either. Laura Rossi Totten, a Rhode Island mom to twin teenage girls, PR expert and blogger calls herself both a feminist and a fashionista. "Wonder Woman's exotic but highly functional costume rocks," she argues. "She's sexy but not too trampy, and her accessories are killer. Tiara as weapon? Genius."
In fact, the ultimate arbiter of feminism, Gloria Steinhem, put Wonder Woman (bustier and all) on the first cover of Ms. magazine in January 1972, with the bold-faced tagline: "Wonder Woman For President?"
In our house, we're telling my son not to worry: Wonder Woman has special powers that keep her legs warm— or, like her plane, she's got invisible pants.