A Houston waiter who refused to serve a customer last week did not lose his job. Instead, Michael Garcia is being celebrated for standing up for a little boy with Down syndrome, with people stopping to shake his hand at the restaurant where regulars are made to feel like part of the family.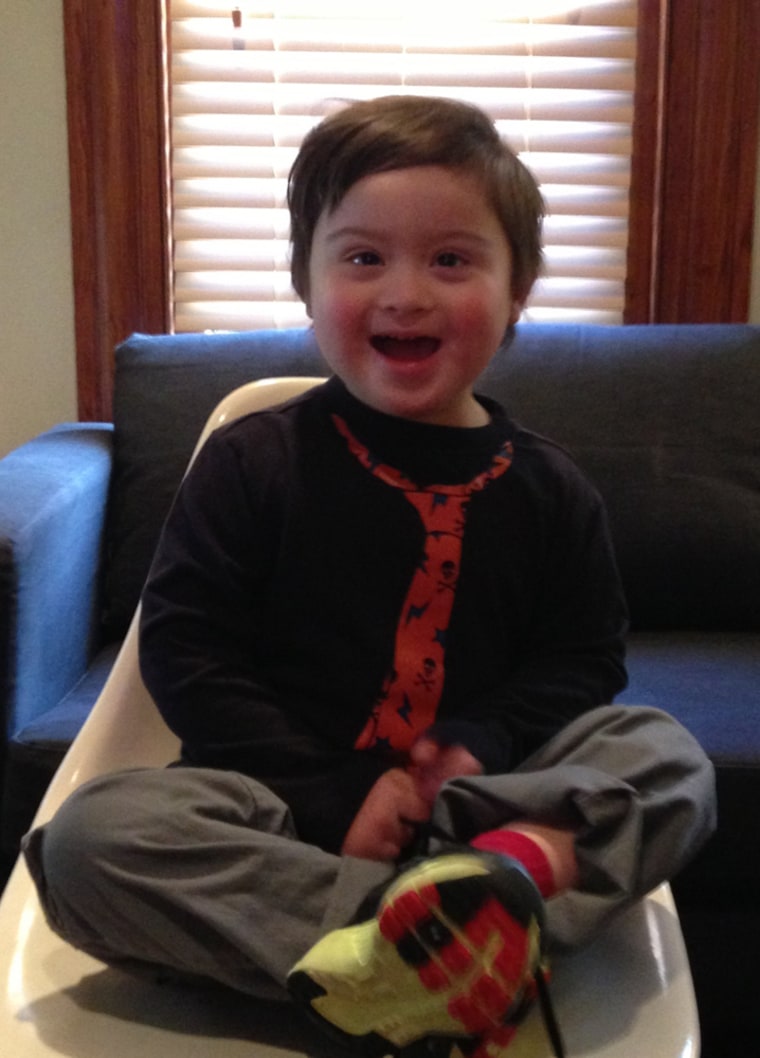 One of those regulars, Kim Castillo, was at Laurenzo's Prime Rib in Houston last week when several waiters stopped by her table. Her 5-year-old son, Milo, who has Down syndrome and whose speech is a little delayed, was showing off his new words and talking about his birthday the week earlier.
A family sitting nearby asked to move away from the Castillo family's table, and a man in the group made a disparaging remark about Milo.
"I heard the man say, 'Special needs children need to be special somewhere else,'" Garcia told NBC affiliate KPRC-TV in."My personal feelings took over, and I told him, 'I'm not going to be able to serve you, Sir.'"
"'How could you say that?'" Garcia said he asked the man before he left the restaurant with his party. "'How could you say that about a beautiful 5-year-old angel?'"
Castillo, who noticed the family move but didn't hear the remark, was grateful when she later found out what Garcia had done, even more so when she learned that the other family were regular customers as well.

"I was impressed that somebody would step out of their own comfort level and put their job on the line as well as to stand up for somebody else," she said. "I know Michael did it from his heart, and from reacting to the situation. I don't think he stopped and thought about what he was doing."
Of the other family, she said, "It's sad that they're ignorant."
Castillo, 40, wrote in an online post that she has been taking Milo out to eat since he was born, and said her son, her only child with husband Eric, is better behaved than most children and was not misbehaving that night.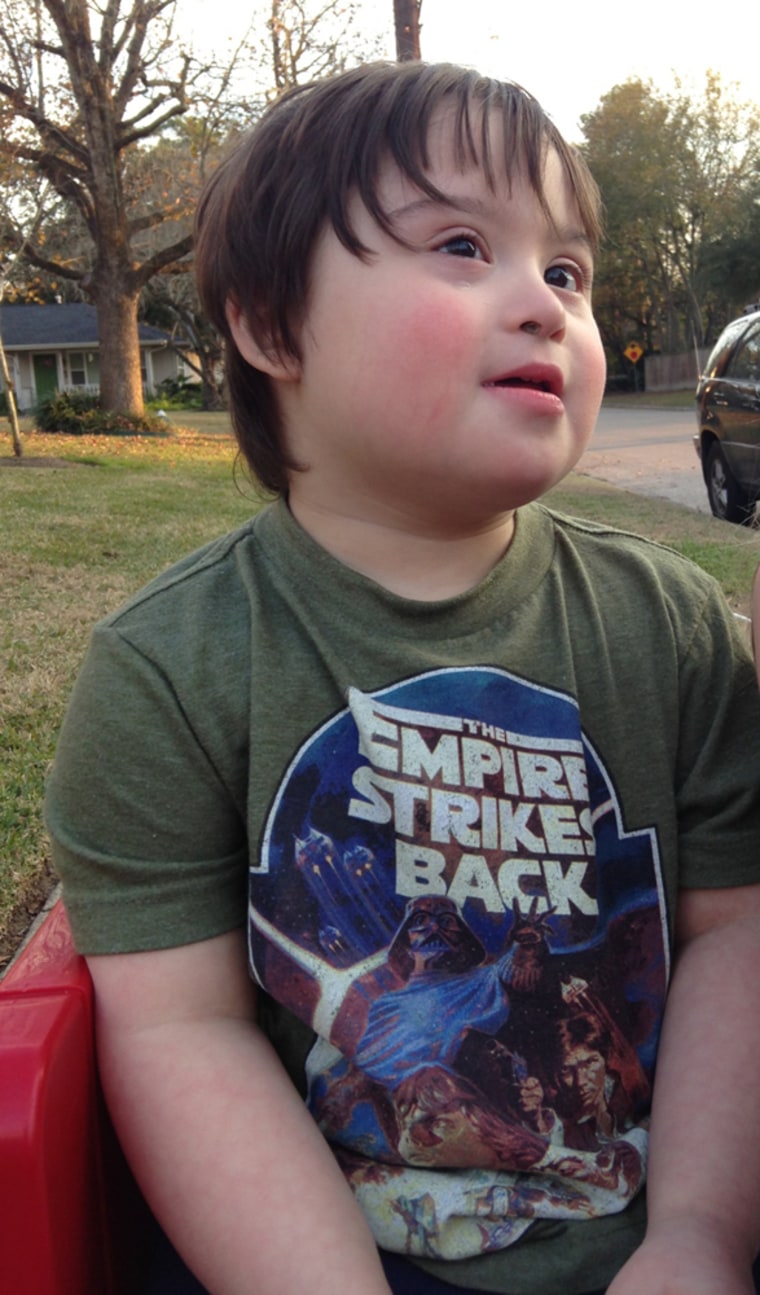 "Was he loud?" she wrote. "Maybe a little in the moment, but honestly, the adults at our table were three times louder than he was. ... If he had been obnoxious, which like any other 5-year-old he can be, I wouldn't have thought twice about the family asking to move."
Garcia, who has worked at the restaurant for about two years, knew the Castillos, and has his own special way of greeting Milo. "Normally when they arrive, I pick him up at the door and carry him to the table," Garcia told KPRC.
As news of Garcia's action spread across the Internet, with praise for him on the restaurant's Facebook page and elsewhere, customers have been seeking out Garcia.
"The business has just been huge," said Candace Roberts, the Castillos' regular server at Laurenzo's, adding that patrons are mentioning Garcia's story. "People are coming in to shake his hand and eat at our restaurant and loving it."
Castillo said she has never heard anybody say something negative about her son, a boy who hates fighting, loves to hug and has lots of preschool chums, both with and without Down syndrome. But she said she has seen kids and adults stare at him or take "second and third glances," and has witnessed parents pull their kids away from Milo on the playground.
"It's just ignorance," she said. "Kids aren't going to catch anything from him."
She hopes that the story of Garcia's kindness will lead to greater tolerance for others, especially for those like Milo, who look different than other kids.
"It's just impressive to see the outpouring of love and support," she said, adding that she hopes the story encourages "people to stand up for other people who can't stand up for themselves and that it's worth taking the risk."
"Maybe next time they'll think twice before they utter those words or say something derogatory about somebody else," she said.