Stephanie Decker shielded her two children from a deadly tornado earlier this month, saving their lives but losing her legs and nearly bleeding to death in the process. She told TODAY she's no hero -- just a mom, acting on instinct. One leg was amputated below the knee, the other just above the knee. She recently left the hospital for rehab, where she is making amazing progress; here, she blogs about her recovery and what motivates her.
Rehab, Day One: The first day consists of 60 minutes of occupational therapy, 60 minutes of physical therapy, a 1-2 hour break then 30 minutes each of OT and PT.  It may not sound like much but when you are injured, 3 hours is quite a bit physically and emotionally!  
My therapists are wonderful at working with me on leg extensions and contractions, abdominal work outs, knee bends, and many more (most of which I used to do at the gym every day). 
I am blessed that I worked out as much as I did and stayed in shape, as it has benefitted me tremendously in therapy. I am able to push myself further and harder. The physical therapist will ask me to go at least 500 feet and I will go 700 feet.  She will ask me to do 20 reps and I will do 30 reps.  
I keep looking out the window or getting a brief visit outside and as we walk I smell everything, I feel everything, and look at everything.  Birds are chirping, lizards are running across the sidewalk, leaves are blowing in the wind. I know my therapists are just thinking of my therapy... but all I can think of is how the warm air feels on my skin and how I never want to take that feeling for granted. I never want to stop feeling and tasting and hearing.  It could have been so much worse for me, I could have lost so much more than just my legs.  I get to see, hear, smell and taste! I get to hold my kids, take them places and do things with them!  Yes... it could have been a whole lot worse for me. I am a very lucky girl. 
My best friend, who is just wonderful and takes such good care of me, said yesterday, "I have got to go and do something with my kids (they were missing her like crazy with her work schedule and being at the hospital with me), maybe I can take them, get some bread and just go feed the ducks."  
She then apologized because she knows I would give anything to go and take my kids to just "feed the ducks" -- the simple things in life. She's right; how I CRAVE and WANT to do that with my kids, take them and feed the ducks or play in the park, ANYTHING at this point. 
But it all boils down to me working hard and pushing myself to get back those pleasures in life.  I have to work hard to feel that sunshine and warmth on my skin every day. But everything within me says I will get there, I can do this. I LOVE life and life I think LOVES me.
Therefore with GOD and my family I can do anything. I am strong and I have the desire to live life! We will get there, it will just take time... and time is what I've got!
For information on how you can contribute to a fund to help Stephanie Decker and her family, click here.
Read Stephanie's first blog post: I want to play with my kids again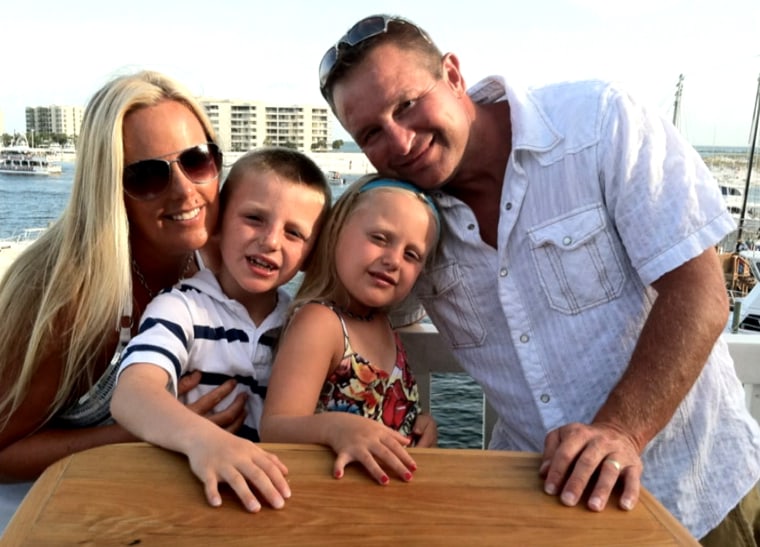 Do you have a message of support for Stephanie? Leave it in the comments below or on our Facebook page.
More inspiring stories from TODAY Moms:
Homeless dad's message of hope: 'Never give up'