Alix Martinez loathes being under water. The movie "Jaws" made her terrified of the ocean, and pool water was just too cold — or at least it was until she decided to take a splash with some children for a photo shoot.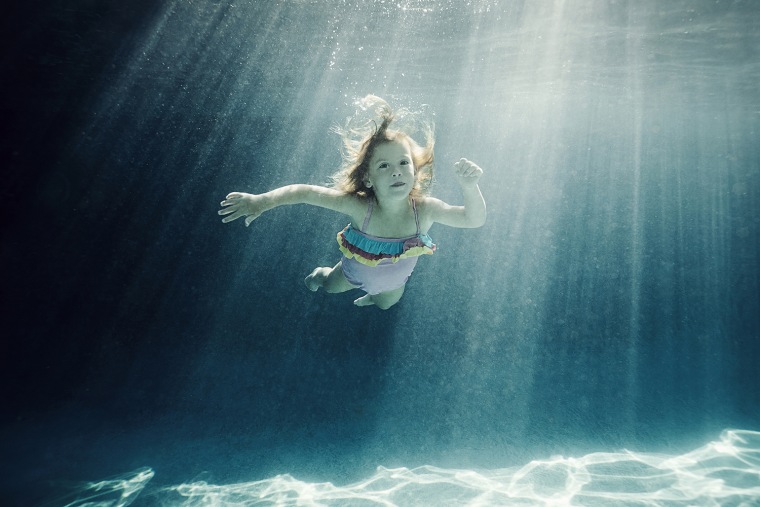 Armed with her camera and a bathing suit, the Connecticut photographer started going under water two years ago to capture unique images of children — and, in the process, she changed her outlook on the deep blue. 
"I feel inspired every time I step foot in the water," Martinez told TODAY.com. "Children are excited; the ripples, reflections and flowing light just make me in awe."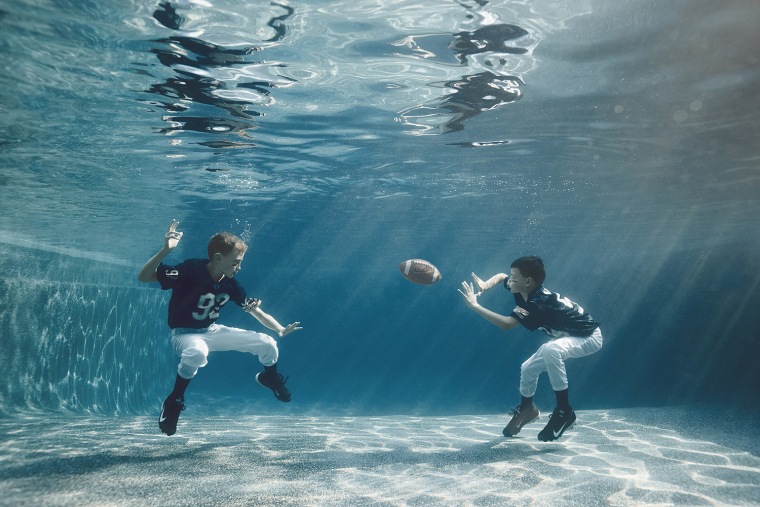 Since that first dip, Martinez has built quite a collection of images: Super heroes. Football players. Dancers. Golfers. Nothing is out of question when it comes to her underwater photo shoots. 
"I love when you can look at a photograph and you feel the child's emotion and energy," she said. "I also love photographing children with things that they love: their dolls, trucks, even pancakes. These are the photographs you remember and are touched by later on."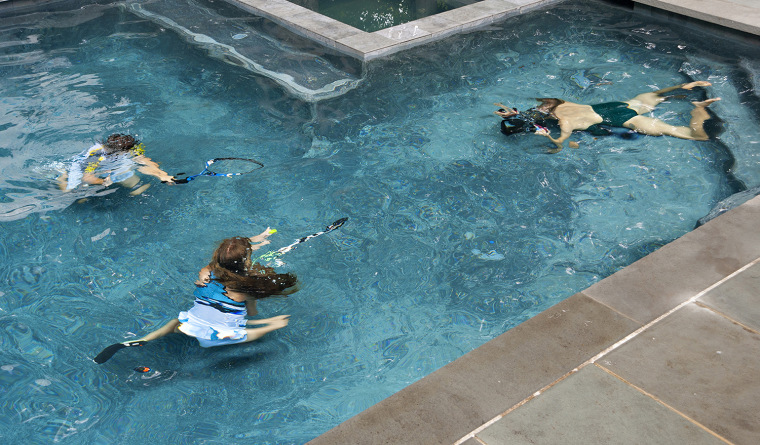 The process has become easier and more interesting for Martinez with the passage of time. She works with the children's parents to find out what they enjoy, and sometimes the kids will offer unexpected ideas.
"When I show up at their homes, sometimes the children will come up with an idea, go inside and come out with something else," she said. "I had a boy go into his home after photographing him playing golf and come out with an entire 'Star Wars' outfit. The look of excitement on his face was priceless."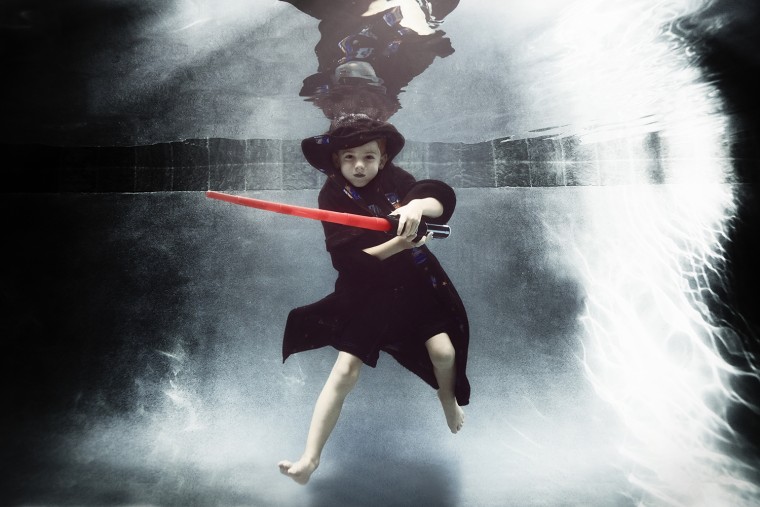 As a mother of three, Martinez loves children and has a great time working with them. 
"Having children taught me patience — how to be a good brainstormer, a problem solver and most importantly to be silly," she said. "You have to be silly with children, talk to them, and play and have fun. Their laughter, innocence, silliness and just their cute little selves just fill me up.
"Photographs are the best gift you can give your children when they grow up. The emotion you feel from the photograph just gives and gives and never stops."
After months of swimming in pools and playing with kids, Martinez hopes she will have enough photographs by the end of this summer to get a book published. She said she wants to include a variety of themes in the book, such as sports, super heroes and fine art. 
"You never know what to expect from a child," she said. "You have to be ready."
Two years ago, photographer Alix Martinez started taking dips in swimming pools with her camera for photo shoots with children. Here are the magical results.